Are you planning to make your big move any time soon? People have different reasons for relocating, may it be for school, new work, or only having more independence in a different city. However, before you decide on just any location, you must do a few crucial things like budgeting and research to get your plans in order.
People often overlook details when they're excited about moving forward, and that's understandable. Here are five practical things you should start doing before relocating to a new area.
1. Make Sure You Can Afford It
Whether you're renting or buying property in a new neighbourhood, always make sure you can live within your means. You have to consider other bills like association dues, energy costs, laundry, groceries, and other living expenses. Calculate your current budget, and estimate how much you'll be spending on your move, as well as any new costs.
If you think you can't manage the rent, or pay for the rent, you should look for another place that's reasonably within your budget. Get leads by checking good online property sites. They can point you to a wide range of options without breaking the bank.
2. Do a Thorough Background Check on the Area
Before you shell out huge savings on a new house or apartment, make sure to research the area. Your new home may look cosy, but have you checked the surrounding area to know if it's safe? For instance, some neighbourhoods may have a history of car break-ins when people leave their homes. If you're relocating with kids, you want them to be in a secure neighbourhood.
Next, how about the history of the property? You may want to do a quick Google search on the address to see if it had any issues with its previous occupants. This can save you a lot of hassle in the future, especially if the property was used in any suspicious way. The bottom line: Whether you're moving to a busy city or a simple suburb, you ideally want to live where it's peaceful with a low crime rate.
3. Get to Know Good Places Near the Location
Apart from checking the safety of the area, look up the nearest stores, theatres, and restaurants in the area. You certainly want to move to a place where grocery stores and other modern conveniences are accessible.
Plus, it wouldn't hurt to know where all the good cuisine and shopping places are located. If you like jogging or hitting the gym, ask if there's a park, running trail, or exercise facility nearby. Where else can you hang out during the weekends? Looking up places will give you a better idea of how you can spend your free time when you finally decide to move.
4. Consider De-cluttering Before You Move
People often make the mistake of hauling everything they own when they move. However, the truth is, you probably don't need all the stuff you intend to bring. For instance, you may have lots of clothes, but maybe you don't wear all of them. So before you move, consider de-cluttering your belongings. Doing so will help you separate the most essential items you need, from things you're ready to leave behind.
Moreover, sorting out your belongings have several benefits. First, it will help reduce your moving costs because of lower shipment weight. Second, it will lessen your packing time and help maximise your storage space. Finally, once you're ready for the big move, you'll know what you need to bring.
5. Get Moving Assistance from Someone You Can Trust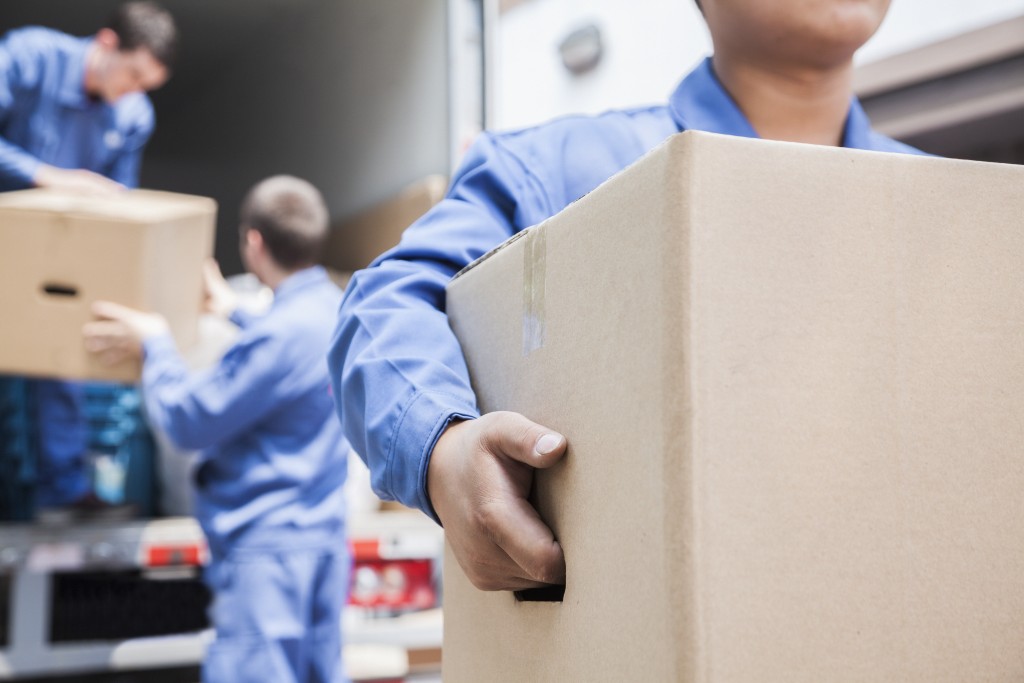 Moving out is a difficult task, especially if you're all alone. Before relocating, start looking for family or friends who can help you out. It's always better if someone close to you can give you a hand. Once you finally need to pack items and move furniture, you'll be glad for the assistance.
Just make sure to inform them ahead of time; don't ask at the last minute. Moving assistance can be taxing, so be grateful your family and friends are doing you a favour. Finally, it's also a good idea to get in touch with trusted movers in Melbourne Sydney, or Brisbane for professional packing and transportation assistance. Remember, moving can get overwhelming even with help from friends. So it's better to hire experienced movers to help you relocate more efficiently.
Take Your Time Getting Plans in Order
Moving out is a big life decision that everyone should think about. So don't rush. Make sure to give yourself enough time to decide and make plans for your future.
If you're not feeling too good about relocating to a specific area, don't be afraid to search for other prospects. What's important is you feel secure and comfortable about your decisions. In time, you'll find what works, and you'll be ready to make that big move finally.