The most prominent element in a house's exterior is its color. It's usually among the first things people notice. That's why when you're trying to give your curb appeal a boost, it's what should be on top of your to-update list.
But it's not that easy to choose a new exterior color palette. There are so many to choose from, and just because that yellow-green home you pinned on your Pinterest board looked fancy doesn't mean it will look the same on your house.
The good news though is that there are rules in doing this. Abide by them, and you can pull off this project.
Do take a cue from the 'retained' elements
If you're only doing a minor touch-up, chances are that you'll be retaining some elements, like the roof shingles, stonework or driveway. This is where you can get hints for your paint colors.
Spot the undertones in those existing elements, and from there look for similar hues to introduce. For instance, if your roof tiles and pathway pavements have warm undertones, say, in beige or brown, then the paint you should use on your siding should relatively have the same shades.
The same applies when the elements are in the cooler tones. What you're trying to do here is tie everything in. Just a word of reminder for the elements you'd retain: make sure to keep them spick and span. Consider professional driveway, roof and gutter cleaning for your Seattle home. There's no use to having popping colors when there's dirt, outgrowth and clutter everywhere.
Don't go overboard in matching elements
At the same time though, you don't want elements in your home exterior to be too coordinated. The whole thing will only look flat and boring. So, for instance, if you went for a brown siding to match your rusty colored roof shingles, offer some contrast on your windows and doors, perhaps painting them white or gray.
Or, if you really want to stick to the same colors as the retained elements, explore different shades to avoid the flat appearance. You can also play with different textures. Matte finishes on the walls, perhaps, and then glossy on the architectural details.
Do think about your home's architectural style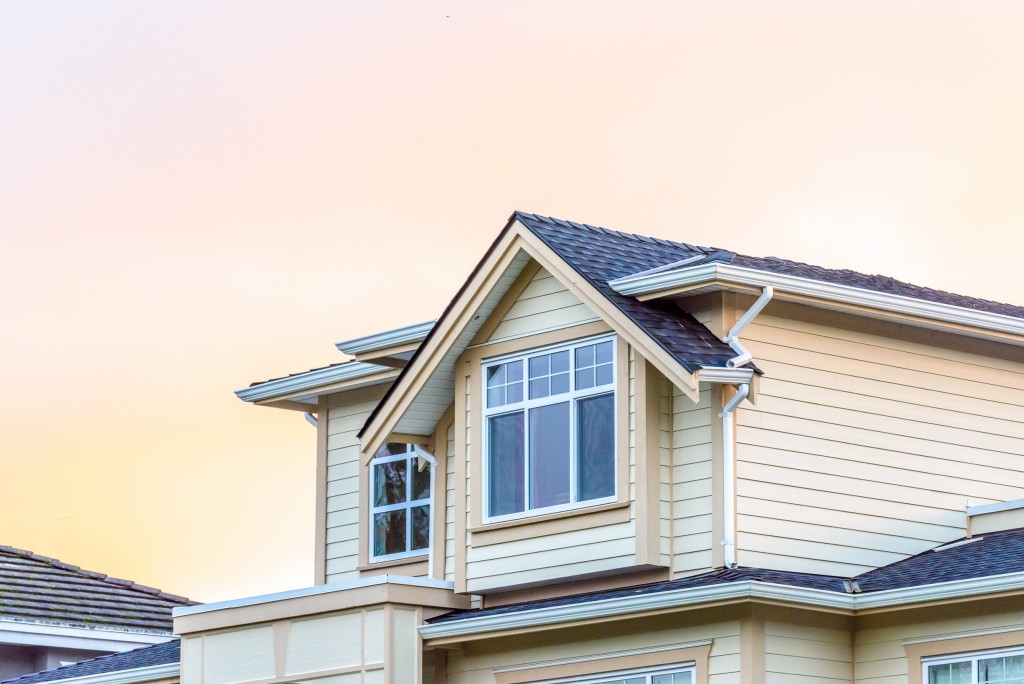 The very style of your home can also give you hints on which hues to choose. While it's okay to go out of the box, you don't want to be too far off the conventions. Otherwise, you're risking a major aesthetic blunder.
Imagine a Victorian house painted in purple-green or a modern home in burnt orange. Your home will be a visual mess. Stick to the color norms of houses then. It doesn't have to be the historically accurate hues used in the era when the home style got popular. You only have to find those that closely resemble it.
Don't dismiss bold, daring colors
Of course, you should also give room for a little spark of creativity. Yes, you want to use neutrals on everything at your farmhouse style home, but if you're feeling adventurous and want to introduce deep red or bright yellow, go for it.
The rule is just to use it as accents, say, in your front door or window awnings so as not to overwhelm the space and break the continuity of the dominant hues.
The best way to increase the visual appeal of your home's exterior is to update its color palette. Remember these rules as you do your makeover.