Living spaces are now getting smaller with the growing population and dwindling land space. Small living spaces also allow for a homely and more inviting atmosphere. Most people assume that this means their space should solely be used for storing items since it is small. However, this space can be turned into an architectural and design masterpiece by including some inexpensive elements and tweaking a few things.
One of the elements that will transform your small space is an outstanding staircase design. This does not just mean a few tweaks to the traditional design seen in most homes. It involves designing a one-of-a-kind staircase to make your interiors stand out.
Here are some of the staircase design ideas that will perfectly fit a small space:
Glass Stair Treads
Glass creates the illusion of endless space. Opting for glass stair treads rather than conventional wooden ones is the best way to create a seemingly expansive living space. The glass used for stairs is tempered and is strong enough to support people's weight, so you should not worry about safety. You can opt for stair treads with no railings to open up your space. However, this will only work for homes with no children. Glass stair treads are not the best choice if you are afraid of heights.
Spiral Staircases
The traditional straight stairs will take up a lot of room and make your indoor space look cramped. Spiral staircases, on the other hand, make the most of your space and boost its look significantly. The best combination of materials for small stairs nowadays involves metal and wood. These give your interiors a modern look. They are easy to clean and maintain and the metal reflects light, which opens up your interiors.
Steep Stairs
If you won't mind a little hike in your home, go for steep stairs. Unlike those in traditional stairs, the treads used here feature a short length and an increased height. They will occupy minimal floor space and maximize your vertical space. However, steep stairs might not be a practical option for households with elderly and children.
Cantilevered Stairs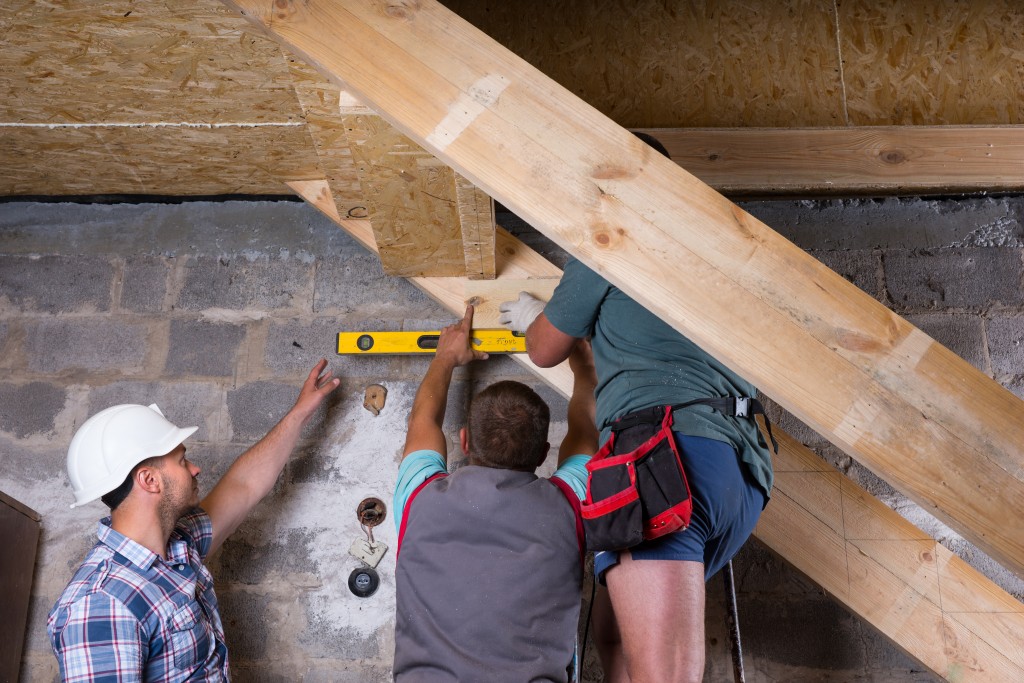 These are only attached to one side of your wall and commonly feature no balustrade. That said, they are at times called floating stairs since they look unsupported. If you have kids and people with limited mobility, you can opt to add a glass balustrade to the stairs to boost safety without affecting the 'floating-like' appearance.
Shelved Stairs
The space under your stair treads can be fitted with drawers or bookshelves to maximize your storage space. This idea works best with traditional cubed and rectangular wooden stair treads. These stairs are also the safest choice for kids and the elderly because the treads are expansive and they feature balustrades.
A small space does not mean negating a staircase or getting a dull option to get to the upper floors of your home. With the above ideas, you can include a staircase without taking up too much floor space and dampening your interior look. Work with a design expert to ensure that the stairs fit into your space and meet your needs.