Warm months are elusive in New England. When they finally come, they need to be taken advantage of to the fullest. This means backyard barbecues and parties lasting into the early fall months, when it is not too cold to hang out in the open. Here are some ideas for giving your backyard a new look for the first outdoor parties of the season.
Add awnings to create a cozy patio
It often gets too hot, windy, or rainy in summer to be out in the open. Not to worry, as you can always install retractable awning systems to beat the New England weather. Awnings can be added to the side of your house, which can be operated either manually or automatically. You can draw them out when guests are over and roll them in once the sun goes down or if it gets too windy. They can be made of waterproof materials and can be easily removed in the winter months. Plus, you will have a variety of styles to choose from, such as white awnings for the modern chic look or striped green ones for the retro look.
Install a gazebo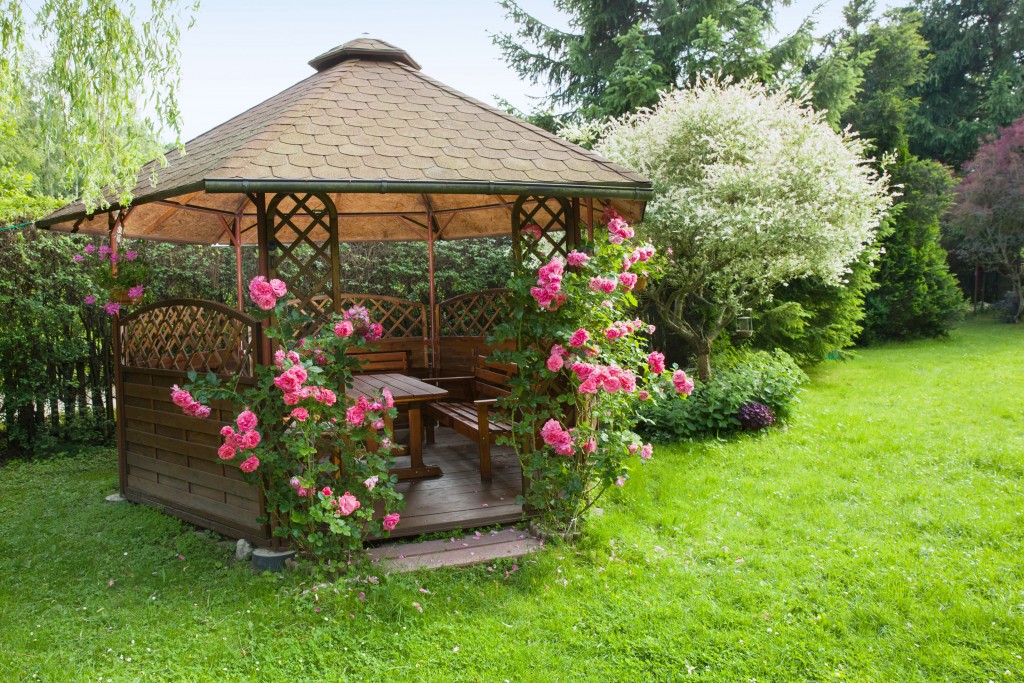 Gazebos are a great temporary alternative to setting up a permanent fixture in your backyard. They are relatively cheap and can be purchased at most big supermarkets. They can be set up easily at home, without solid anchors, and are a must-have for outdoor parties. You can set up a bar or a DJ stand under the shelter of one of these.
Put in some outdoor fans
We don't usually think of ceiling fans when we think of outdoor spaces. However, these are a great idea for extremely hot summer days. Outdoor fans can be installed on ceilings or walls. They can even come with lights so that they can serve two purposes at once. They will add that much-needed breath of air on stuffy days. You can even choose the type that sprays a fine mist and keeps the room extra cool.
Consider getting a portable tub for the kids
No outdoor party is complete without some form of entertainment for the kids. If you have the space, consider getting a portable outdoor tub for the kids—and adults, if you are so inclined! Kids' inflatable tubs can be purchased at most home stores and can be inflatable. There are metal, inflatable, and plastic options that can support as many as six adults, so there is ample opportunity to turn your backyard party in a mini pool party! The tubs can be taken down once the season is over and used for storage.
Add a bird bath
A simple way to bring a touch of nature to your backyard is to add a bird bath. This can be a neat little DIY project for you and your family. When coupled with a bird feeder, this can last you all season and attract local songbirds into your garden, who desperately need the water source in summer. You get to help local biodiversity, and you can also get a free concert every morning.
These are just some ideas to get you started. The potential to revamp your backyard is limitless. With a little research, you can throw summer's coolest backyard parties.