At first, the idea that Philippine men will travel to the Little Red Dot to shop is difficult to comprehend.
For one, there's the familial culture that it's women, not men, who buy products for everyone. After all, the primary role of males is to search for income.
Second, shopping doesn't seem to be the best activity to do for Filipino males in Singapore. Probably they're better off drinking Singapore Sling at the Raffles or visiting the swanky wine bars like the Manhattan, which can remind anyone of the 19th-century NYC.
But this is the twenty-first century. It's a time when it seems the rule is to break every traditional one. That includes the stereotyping of men and women, which millennials and Generation Z do not subscribe to. Second, Filipino men can actually look forward to cool benefits if they buy for their needs, and a few wants, right here in the little city-state.
1. Philippine and Singaporean Men Are Paying More Attention to Grooming
Singapore may be around three hours away from the Philippines, and their demographics are completely different. However, they share a lot of similarities. One of these is their growing attention to grooming.
In the Philippines, the demand for men's personal care products grew by over 20 percent between March 2015 and March 2016, according to Kantar World Panel. This represented around a three-fold increase compared to the previous year.
Moreover, while Filipino males are still buying the usuals, like shaving creams and razors, more were also spending money on fragrance and facial care products like moisturizers and even serums.
The same trend is happening in Singapore. The men here are investing in Korean makeup, spending at least $150 for a certain brand. As a comparison, on average, female consumers buy around $250 worth of similar products.
Meanwhile, Singaporean men are going to skincare clinics. Per industry estimates, over 20 percent of the clientele are guys between the ages of 40 and 49.
In other words, modern men will feel less conscious about buying grooming and other personal care products in Singapore. In fact, they are likely to find what they're looking for fast.
2. One Word: GST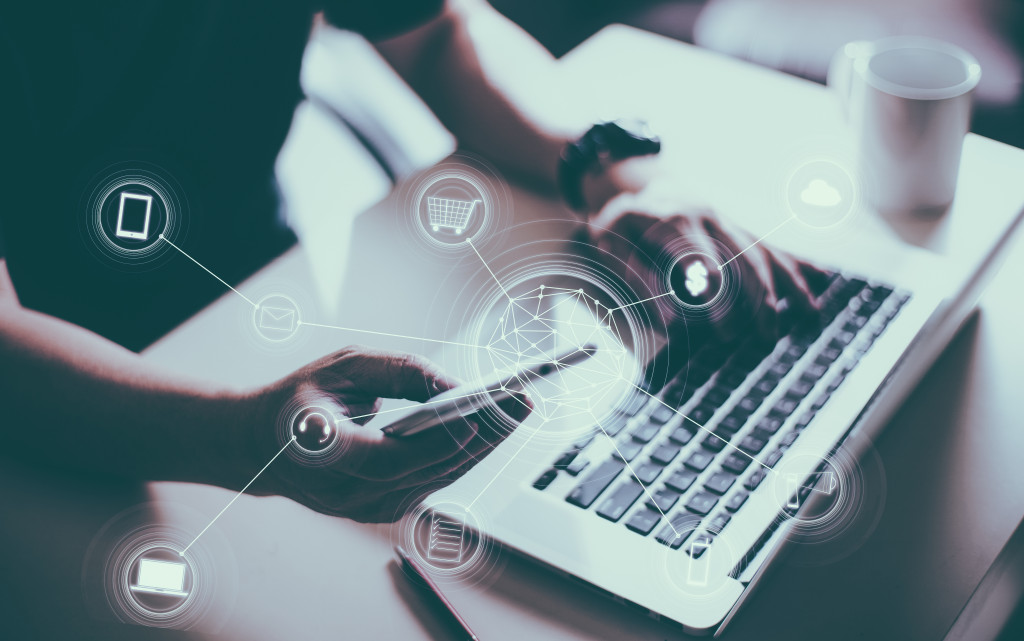 GST stands for goods and service tax, a flat percentage levied on goods for importation (or those that pass through customs) and almost all products and supplies. The few exemptions include financial services, as well as the lease and sale of an unfurnished home.
When it was launched in 1994, the flat rate was only 3 percent. Today, it is 7 percent. While it may seem high, tourists are in luck because they can apply for a refund if their total purchase from the same store is at least $100.
This amount doesn't have to be one time, but it can also be spread across three days. Filipino men can also claim a refund when they leave Singapore via Changi or Selatar Airport.
Now, what if they purchased a lot? They can send a balikbayan box from Singapore to the Philippines, which comes in various sizes.
This setup won't let you ask for a GST refund. However, the products will still be considered duty-free in the Philippines as long as their total value doesn't exceed 150,000 pesos. Otherwise, the excess may be charged with customs and excise taxes, depending on the goods.
3. They Have Access to More Brands, Including Luxury Ones
As an A-rated country and an international hub, it isn't surprising that Singapore is home to many luxury and home-grown brands, some of which are missing in the Philippines. Some popular men's retailers in the Merlion State are Farfetch, Duxton, Mr. Porter, and ASOS.
Their stores can range from pop-up shops to sprawling centers in different locations, including those found in Changi. Filipino male shoppers have plenty of options regardless of what they're planning to buy, and the abundance of choices will help shoppers get the best bang for the buck.
Currently, because of the COVID-19 pandemic, traveling to Singapore as a tourist may be challenging, especially for Filipinos. They may have to wait until the number of cases eases before they can consider booking a flight here.
The good news is there's technology. The country has one of the most aggressive e-commerce industries in Asia, as it strives to top the digital economy in the region, so one can shop online.
Moreover, Singapore is home to a lot of Filipinos. PH males can approach them, who can do the shopping on their behalf. In turn, they can provide some fees for their help or spend more money on purchases and shipping.