Let's be honest; like our spouses, we've also been having those moments when we want our kids to wear something that resonates with our fashion choices and give them ensembles that are coming together based on our tastes.
Today's hot trend for dads is dressing their children in identical or matching outfits. At times, it can be amusing to see our "mini-me" dressed in the same attire as we do. Because of its expanding popularity, the trend has even prompted numerous artists to adapt their creations and take the plunge.
Bonding with Style
Styling our young ones is a pleasant way to establish a connection. Although it might not seem to be a big deal, having the same style helps children feel special. As an outcome, it enhances their self-esteem, familial tie, and sense of belonging.
This latest fashion trend fosters close interaction between children and their dads. Those who try it out with their kids enjoy the experience and do it again. You will undoubtedly have a great time, as will your children.
So, if you're wondering how to put together the ideal outfit, here are some trade secrets to keeping you and your child pleased with their wardrobe.
Start with the Staples
The first approach in mixing and matching a child's wardrobe is to purchase necessities. For example, a pair of leggings serve a function since they go with practically everything. More so, it can be used as a fantastic layering on cooler days.
Focus on Function
There are several attires for versatile, child-proof, and trendy little ones. Today's most sought-after outfit is a knotted gown for babies. It's a soft and flexible gown with ties at the bottom for quick nappy changes. More so, it allows additional space to grow.
Having children does not have to mean compromising your sense of style. You can match it with a same-colored shirt or a fabric with coordinating patterns.
Use Solid Coloring
Aside from having wardrobe staples, it's also necessary to purchase solid colors that can readily complement any garments with eye-catching designs, patterns, and style. Consider denim or neutral-colored pants — beige, grayish, black, and whites — and you'll be amazed how useful they are when dressing your kids.
Discover Color Schemes
You are not required to restrict your selections to neutrals. Combine them with different colors to make a more dramatic impression. However, as a general guideline, keep your color palette to a total of three for every piece of clothing. Otherwise, you run the danger of creating an unappealing appearance.
Make Separate Purchases
Clothes bought as a set are designed to be worn together and, you might not get to wear them as often as you anticipated. On the other hand, individual pieces offer the adaptability to match well with various shirts and bottoms, allowing you to create several ensembles with just a few different things.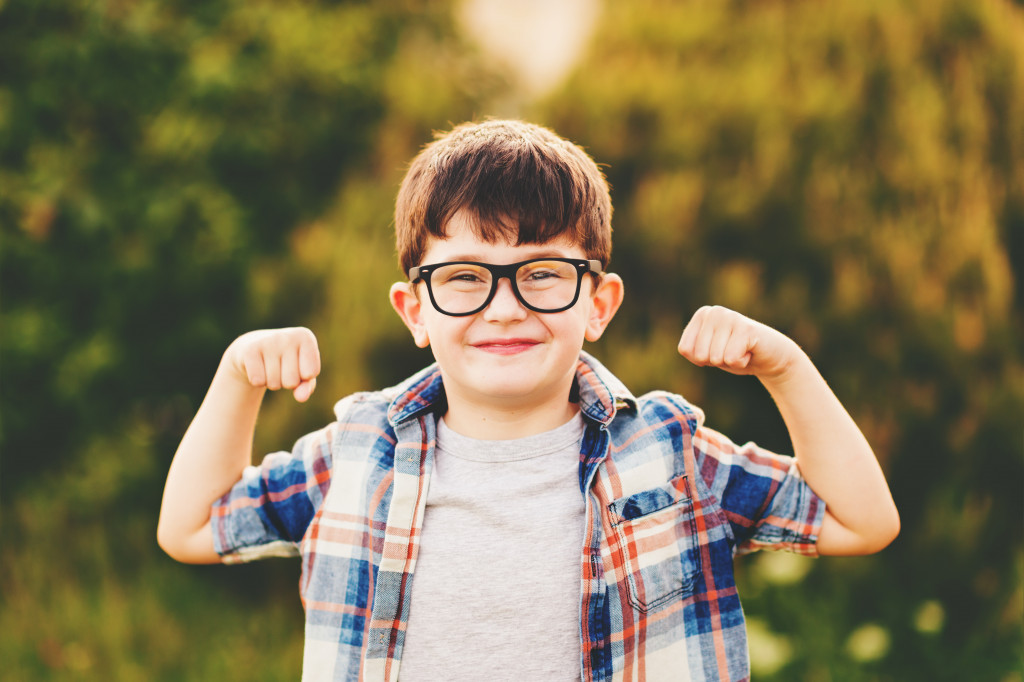 Accessorize
Every mixed-and-matched ensemble requires a particular item to liven things up. Look for articles that your child can do several times. A delicate necklace or a cute hairpin for your little girl and a nice watch or a beanie for your little man might be a terrific way of making the outfit appear fresh again.
Dress Accordingly
Children must develop their personalities while maintaining their innocence. So, you should avoid wearing similar outfits too much to prevent detrimental influences on your children. It's more of a pastime, and it's not a reason for youngsters to start dressed like adults at a young age.
So, if you want to accomplish the task effectively, you must restrain your significant wants and abstain from getting too carried away.
Try DIY
As you are undoubtedly aware, there are two methods to acquire your apparel. You can purchase them at a shop or make one based on your design. When it comes to coordinating family outfits, the latter is always preferable.
It is a pleasant and creative way to spend time with the family. You all get together, share ideas, and construct the ideal outfits for everyone to wear. Furthermore, several websites make creating garments a breeze and a cost-effective option for those who don't have the money for branded clothes.
It isn't always straightforward for parents to achieve the same appearance with their children from head to toe. If you want to accomplish this, you will need to spend more money and effort.
Kids' fashion styles often come and go, but mixing and matching your little one's outfits is one way of keeping them looking stylish and updated. The coolest thing is that it makes your rushed days simpler by saving you the time you would have spent searching for the right outfit for what feels like hours.