Studying at a foreign university can open up multiple avenues for all young boys out there. It may be a first-time experience for some, while it may be a repeat experience for others. You should make sure to study the place and research it before finalizing your study abroad plans. You can also connect with immigration and education counsellors for more first-hand information.
Certain places have more foreign student-friendly rules and are more welcoming towards others cultures. The top universities are located in the UK, US, Canada, Australia, and a few. Additionally, you will be away from home for a long time, so you have to make suitable arrangements for your time there. Read about a few ways to survive the new nation while exploring various activities for self-enrichment.
Work Part-time
You can join a part-time job while studying abroad. However, you should be aware of the country rules and your university rules. They have a set of rules that apply to the maximum working hours you can engage in while studying. Many of you may be from well-to-do families, but few students bank on financial loans to study abroad.
Such students get a steady income in a part-time job to pay off loans prematurely or support their living abroad. If you are one of them, looking to supplement your parent's hard-earned money, you are on the right page. As a child, you probably have many duties towards your home, and this foreign calling may be the answer to your long-cherished dreams.
You can connect with your university counsellor to check how many hours you can work every week. When you join part-time work, make sure that it is near the university campus or your student living quarters. It will help you in saving on transport expenses. There are quite a few places that lure international students to the city centres. Additionally, it will be long-term, so choose an area with low rent, options for cooking in-house, and a few basic facilities like laundry and internet connectivity. Thus, you will be able to have a well-balanced life minus the excessive commute.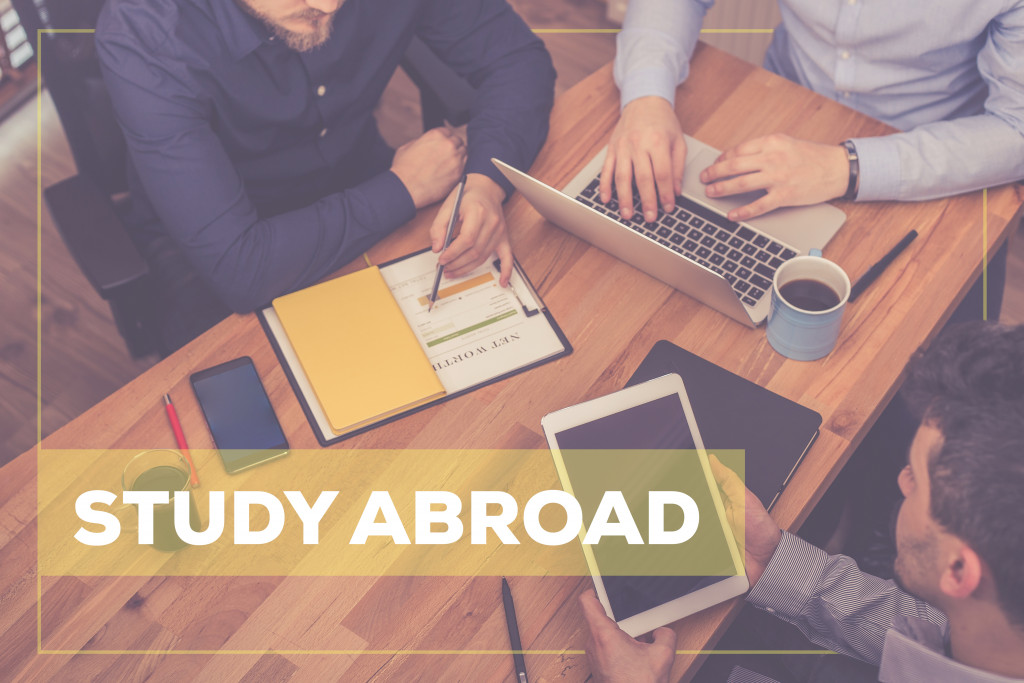 Explore Different Cultures
When you are studying at a foreign locale, you are getting a lot of exposure to other nationals and their cultures. Always embrace them. You will learn to deal with things that will help you later in your global career. Try to make friends from other nationalities and celebrate their festivals with them. Moreover, you may have to share your hostel room with many others. Do not judge people, but be more open-minded. That is one reason you are there, and not in your home country, where you may not get that global exposure. Some people form the best friendships of their life while studying abroad.
Engage in Weekend Travel
If you are already excited over your study abroad arrangements, get ready to get more exciting once you reach there. Get a backpack along with you, as you may need it to carry essentials. Most students who go to a foreign locale to study travel on weekends and breaks. There are beautiful places that have attracted tourists from all corners of the world.
Also, you can now enjoy those trips at a lower cost, as you are already there in that country. Most of the learning takes place outside the class. If you are an undergraduate in a scientific discipline like Botany, you should explore and enjoy the outdoors all the more.
Your university program may also require you to travel more often to collect specimens. So, you should keep your bags ready. You will have many places to explore, so keep all your travel gear handy. Hitch-hiking and biking are common stuff that young men engage in while on such tours. So, you can keep all necessary supplies ready for such weekends. The best beaches, forests, campsites, canyons, and gorges await your visit.
Explore Your University Area
Apart from the above things, you can also explore the city where you stay. There can be restaurants, pubs, cafes, and pedestrian squares. You should indulge a bit at such places to get into the groove. Additionally, you will come across amusement parks, museums, and zoos inside the city limits. Feel free to explore such places. Do not reserve all your weekends to venture out. Enjoy some me-time or time with friends at such places. There might be a few pocket-friendly eateries and restaurants, especially near universities. You can take leverage.
These are a few activities that you can engage in while studying abroad. There are more for you to explore. So, get on with a global life and career at the earliest.