When you live with chronic obstructive pulmonary disease (COPD), you have to make daily activities and living in general as easy as possible for you. Safety could make a huge difference regarding how well or not you manage your disease.
The following simple home safety tweaks could help you avoid injuries and maintain your independence.
Stay on the first floor
If you are planning to move to a new house or make changes to your home, set aside a room in the first floor as your bedroom. Going up and down the stairs is great exercise, but doing so a couple of times daily will increase your risk of injury.
Install handrails and grab bars
Installing a grab bar you can hold onto when moving from one level to the other, such as in your staircase, will help lower your risk of injury. You should also install grab bars in the bathroom, specifically in the shower and toilet areas so that you can easily navigate the space without much hassle.
Purchase a shower chair
This will enable you to sit down when you are bathing and help you avoid falls and conserve your energy. You can also consider investing in one of those walk-in tubs for the elderly.
Opt for a detachable showerhead
A detachable showerhead will help make bath time so much easier because you will not need to do overhead reaches as much. This will also help maintain your balance while bathing.
Install a fan in your bathroom
You are probably aware of how hard it is for your lungs when you bathe or shower in a bathroom that is extra humid or hot. So, install a fan for blowing out hot air from your bathroom, and crack open the door or windows if possible to help make you breathe easier when showering or bathing.
Clean up the clutter
This is especially vital if you are using supplemental oxygen. Getting rid of clutter, particularly in walking paths, will help make sure that you lower your risk of slipping, falling and tripping. There should be no oxygen cords getting hooked on or tangled with clutter.
Tie up all loose wires and cords
Get all electrical equipment connections tidied up, including those around your home office and entertainment room to reduce your risk of tripping on them.
Consider hardwood or tile floors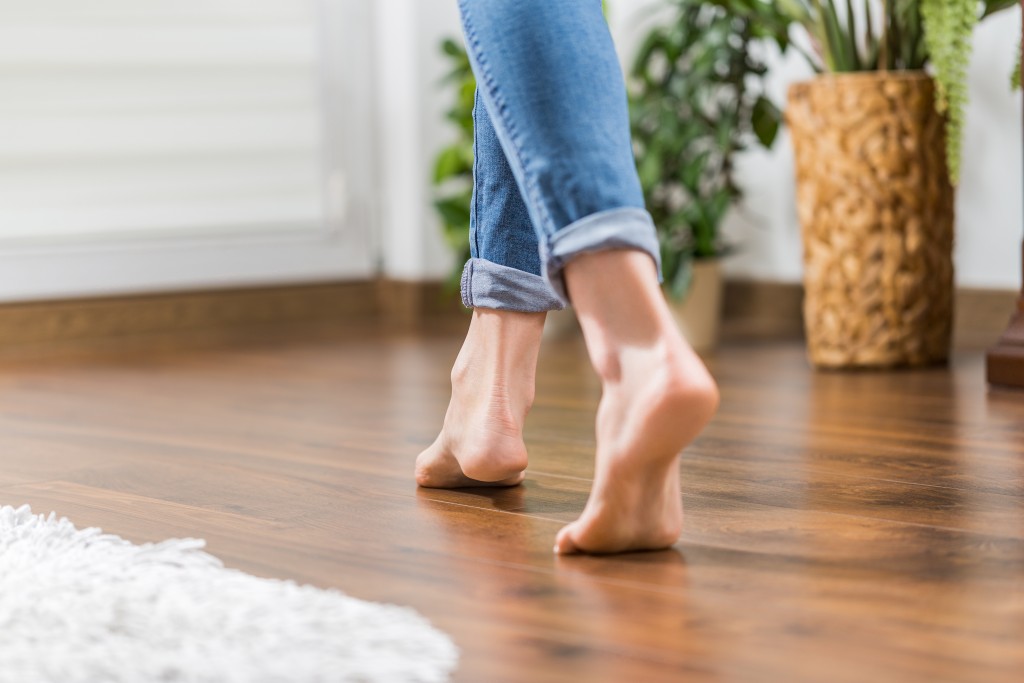 If you have the budget, consider replacing your carpeted floors with tile or hardwood floors. Vacuuming carpets is a high-risk activity for those with COPD. Otherwise, ask someone to help you with the vacuuming instead.
When buying footwear, think safety first above all else
Whether you are working out or just staying in, supportive, comfortable, lace-up footwear is best in terms of safety because laces can help you better control the shoe's fit. Find shoes that are going to give you joint and foot support as well as facilitate balance.
Aside from making your daily life less exhausting and easier, the home safety tweaks mentioned above will help safeguard your long-term independence and mobility. Plus, they do not need a lot of time and money to carry out.