The ambience in your home refers to the feeling it induces in you or the people who visit. There are several ways to influence the ambience of any home. And one way to do that is by using lighting.
Did you know that lighting is one of the most important elements of interior design? That includes both natural and artificial lighting. You can bring in natural light through windows and skylights. But there may be times when natural lighting is in short supply. Those times will call for artificial lighting.
You can incorporate artificial lighting in your home in several ways. These include:
1. Handrail lighting
Handrail lighting is the kind of lighting that you can install under the rail of your staircase. It helps to illuminate your stairs either in a continuous line or at intervals from top to bottom. The lighting comes in a variety of colours. It works well in feature staircases that act as a focal point of a home.
You can use lighting on the handrail to increase visibility. It is especially useful in this sense when you install it on walkways. People can walk at night without worrying about falling. But this kind of lighting can also be used to influence mood. Different colours will affect the ambience of a room differently. You can, therefore, use the lighting during parties or to create a romantic mood for your spouse.
2. Wall lighting
You have plenty of options as far as wall lighting is concerned. You can mount them on walls while others can be put in recessed parts of the walls. Wall sconces are a common example of wall lighting. Wall sconces are light fixtures that use the wall as a support system. They usually face upwards. The fixtures come in a variety of designs that include candle wall sconces.
Wall lighting can be used to provide additional visibility but have the benefit of reducing the glare of overhead lights. You can also use them to influence the mood of the room. Besides that, wall lighting can be used to illuminate and highlight an attractive wall feature that acts as the focal point of a home.
3. Ceiling lights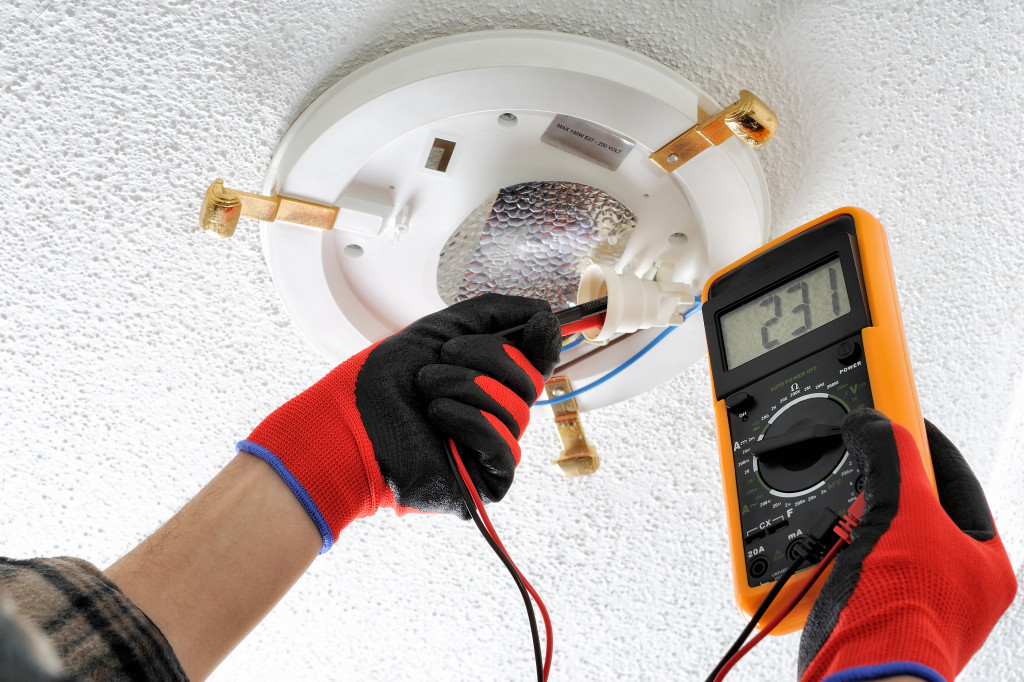 Ceiling lights are fixed on the ceiling. They are the most common forms of lighting in most homes. You can use them as the main source of light for visibility purposes. Some are directly fixed to the ceiling surface while others hang in the form of chandeliers and pendants. Where pendants and chandeliers are used as ceiling lights, the goal is not just to enhance visibility but to also improve the stylishness of the space.
4. Table lighting
Table lighting is the kind of lighting that you can use to illuminate a small section of the room. It is portable so that you can place it on the table.
You should consider table lights when you need direct light for your work. But other kinds of table lamps can be used to provide soothing light that induces a particular mood depending on your preference.
Conclusion
You have so many options where lighting installations are concerned. You need to determine what it is that you want in terms of light. Then determine where you want the lighting to be installed. It's all about your needs and preferences.