There are many hair treatments being offered, and you might be confused about what you actually need. One of the most common treatments is to have your hair straightened. It may seem like a simple procedure, but when you walk into a salon, you will be presented with many options. Which one is best for you?
There are treatments with different price ranges, procedures and medication ingredients—each with their own benefits and side effects. There are also different products, such as keratin leave in conditioner that can also give straightening benefits. Which of these would be the best? A rundown of the most common treatments follow.
Hair Straightening Iron
While this is technically not a straightening treatment, there are many who resort to buying a hair flat iron to flesh out their frizzy hair. This can work, but only until you shampoo again.
This is definitely not the most convenient way to straighten your hair since you need to ensure that your hair is completely dry before you proceed. Also, it can leave your hair dry and brittle.
Hair Rebonding treatment
Rebonding uses a chemical that will straighten your hair when applied. It is a treatment that will also leave your hair shiny, smooth and sleek. They apply a relaxant softening formula, similar to cream and it breaks the hair structure. After that, they will apply a neutralizer that will "rebond" the broken-down structure.
This treatment is recommended for those who have thick or semi-curly hair. The only issue is that when the hair starts to grow again, the treatment will be evident as there would be separation from the straight hair and the curly hair.
The limitation is that you cannot have rebonding treatments very often because it has a tendency to weaken the hair structure. Thus, it might also require added maintenance.
Thermal Reconditioning or Japanese Straightening
This type of hair treatment combines the chemicals with the support of heat. It smoothens and conditions the hair and the result would be close to a full, permanent treatment. In a Japanese straightening treatment, the protein bonds are shaken loose and eventually reshaped and molded by hair cells.
The salon specialists would warn that this is a complicated and tedious treatment, taking the range of about six to eight hours. Clients also need to return to the salon after a few days and take an added final step, which is only for an hour, though.
Keratin treatments last a long time, up to seven months at a time. This sounds like a good choice, and better than rebonding. However, the downside is that it also has hair damage. You can discuss the long term effects and decide.
Keratin Treatment or Brazilian Straightening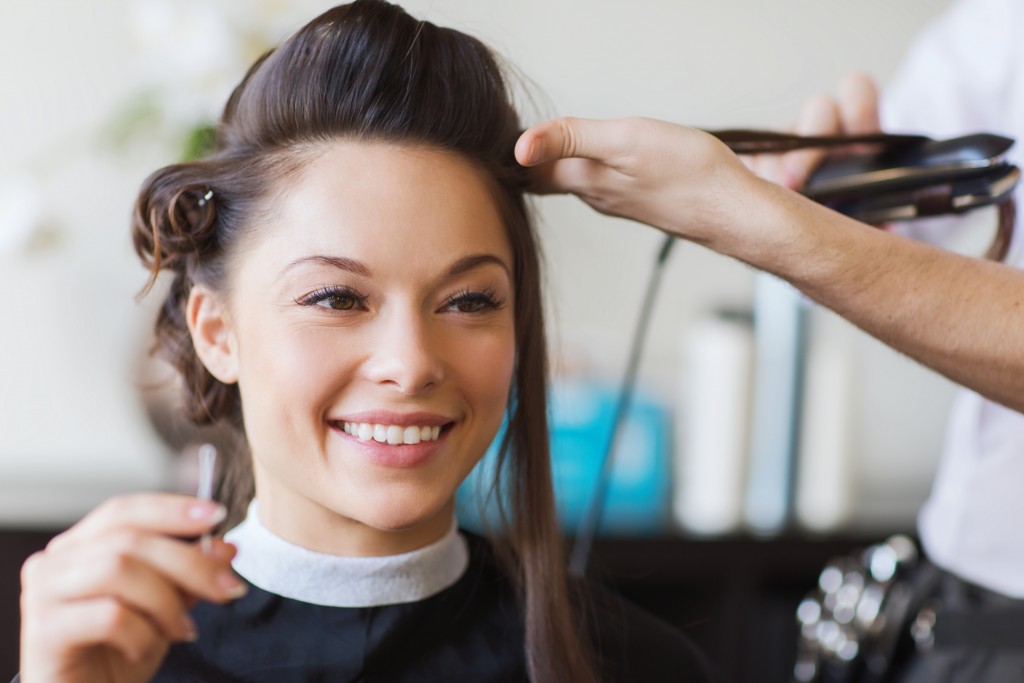 The more popular option in the past years is what they call "Brazilian" straightening, which is technically Keratin treatments. It is described as a safer treatment compared to the other options which could bring some damage.
This is because keratin is a natural protein that is a component that is already in our hair. Protein decreases due to aging and poor diet choices and keratin will only add a new keratin coating that will cling to the hair shaft. It will then supply nutrients that will result in smooth and silky straight hair.
The hair professionals need to use a 450-degree flat iron to blend in the formula to the hair strands, and this will provide a safety barrier of moisture which will make your hair shiny and frizz-free.
Keratin treatments will allow hair to grow back to its natural structure, so it won't damage your hair even if you have repeat treatments. It can last for six months and would even get better when you have more treatments.
Based on the analysis, the keratin treatment clearly has the most advantages. Price is a factor, but if you consider that hair can be damaged in the long term, then maybe the price would be worth it in the long term.