After a tiring day at work, you get home and flop down in your favorite chair. You turn on the TV, the volume real low, and just stare at the views in the nature channel. Before long your chair starts to move, pulling and kneading at the tired and tensed muscles in your back, shoulder, neck, arms, and legs.
You've seen it in the malls, those massage chairs, with their sales agents asking you to try the chairs. You've tried it a couple of times, but, really, who can relax in the middle of the mall with everyone that passes looking at you as if waiting for the chair to eject you. There are many types and brands, but the one you tried, an Infinity massage chair, is the one that's exactly in your home.
What massage chairs are
These full-cushioned and full-support chairs are mechanized to simulate a full-body massage. It does this using vibration and gently rolling motions of mechanically-controlled balls over certain parts of the body with the goal of releasing tension and relieving pain. The primary focus areas include the neck, back, and head.
Benefits far outweigh the cost
A massage chair is not an impulse purchase, nor is it a luxury item. It's a useful appliance that serves a very specific role—for pain and tension relief. You will really get what you pay for with this type of chair. Its price point is so because all the components are designed to last a lifetime, and with a luxurious cover to boot. If you or a family member suffers from chronic back pain or sore muscles and achy joints, then a massage chair at home will only stand to benefit you in the long run.
Frequent use
To make it worth every penny, use your massage chair regularly. Massage experts recommend at least 15 to 30 minutes a day of light massage to relieve the tensions in the muscles, particularly in the back. On the weekends, sit down on it with a favorite book for an hour or so, and you will be feeling relaxed real soon.
Make room for it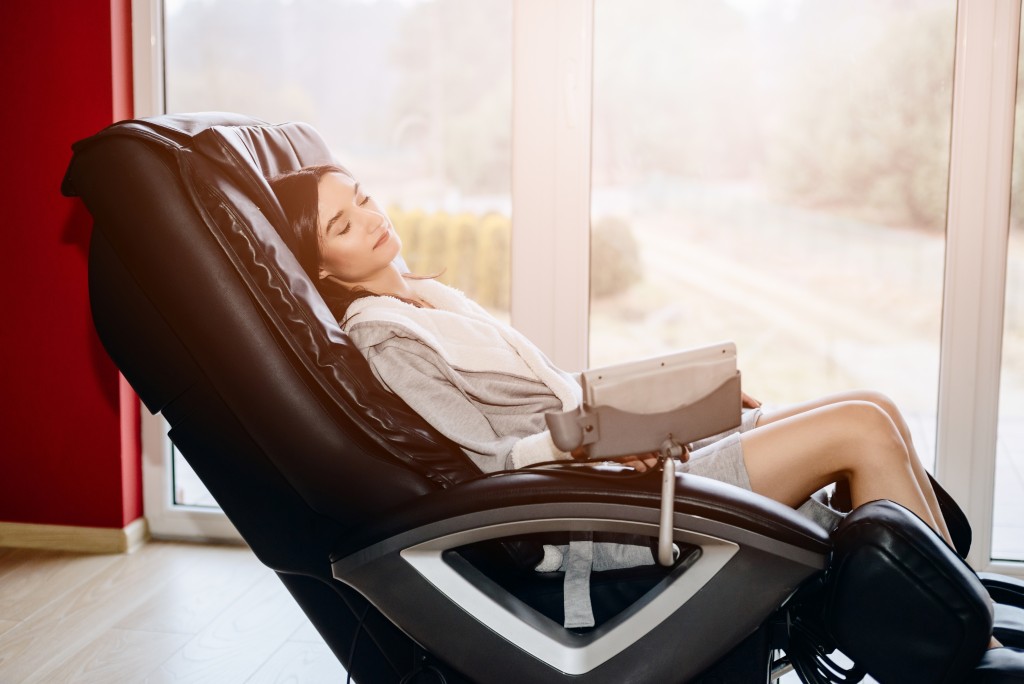 Because of its size, it won't be difficult for your massage chair to become the centerpiece in your home. Before you get one, consider where you will be placing it. Massage chairs are quite bulky and the ideal place for them is a corner of their own, maybe in the living room or your bedroom. You wouldn't want to skirt around it every time you're going to the kitchen or running around it when you're rushing for the restroom.
How about maintenance
Massage chairs are complex technological wonders, and as such, require specialist repair procedures. To keep your massage chair giving you years of reliable service, have it maintained regularly. Ideally, the marketing company that sold you your massage chair should be able to provide you with repair and maintenance service as well.
24/7 Access
Having your own massage chair means you can get a massage any time of the day. No need to drive for miles to get to a massage clinic or wait for a massage therapist to get to you. In addition, your family and friends benefit a lot, as they can use it, too.
A massage chair at home pays for itself in the long run. The best way to earn back your investment is to use it daily and enjoy its pain-relieving benefits in every session.