As the world slowly recovers from the pandemic, more countries are reopening their borders for tourists. We may still have a long way to go before eradicating the virus, but since some of us are already allowed to book flights, we must as well seize the opportunity — while being safe, of course.
Following health protocols may be a bother, but we're better safe than sorry. Besides, face masks don't have to ruin your style. If you know where to buy one, you'll be surprised to find how many face masks can match well with your clothes!
And since it took us so long to be able to strut in an airport again, who wouldn't want to travel in style? Below are the accessories that'll make you feel like you own every walkway:
1. Stylish Face Masks
Of course, the number one essential in the new normal tops this list. You can stick to the medical-grade face masks, but since we're all urged not to hoard those, let's choose stylish ones instead. Better yet, narrow your options to reusable types, and do the environment a favor in turn.
Take inspiration from fashion icons and your favorite celebs. Some of them don bejeweled face masks, designer, or simpler ones with a thin but protective fabric. You can even DIY it if you've got the skills!
2. Packing Cubes
If you're already bringing packing cubes to each of your travels, you may have to bring more of them now since the pandemic has increased every person's essentials. Aside from your toiletries and skincare products, you now have to include disinfectants and hand sanitizers to the list. You may also need to add extra face masks, a mini UV light sterilizer, and a ton of vitamins.
Buy varying sizes of packing cubes to make your essentials more organized. Stuff your pandemic safety kit in one, then gather the rest in the others.
3. Scarf
Your scarf can double as an extra layer of facial protection. But even without a pandemic, you know how useful a single scarf can be. You can use it as a blanket on the plane, a cardigan, and a hood. It also adds style to a basic outfit. Bring lots of it on your next travel, though, because once one gets exposed outdoors, it may need to go straight to the hamper.
4. Jump Rope
Sounds random, but a jump rope is for fitness purposes. Exercising is more important than ever now, and since you'll most likely limit your outdoor tours, you won't get enough exercise from walking. Hence, make up for it by doing a few skips in your hotel room.
5. Costume Jewelry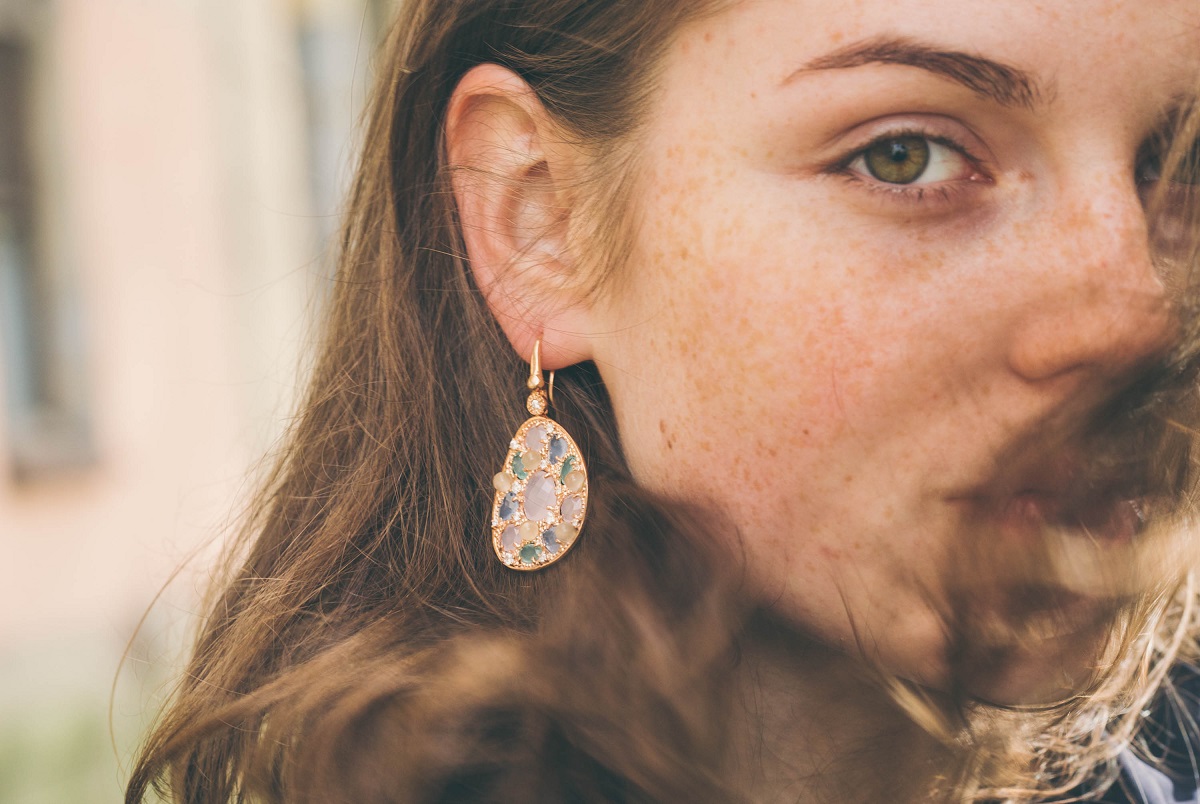 It isn't really advisable to wear designer jewelry while traveling, but thankfully, there's costume jewelry that we can wear without worries. Don't let their low price tag fool you, though. Rubber bracelets and other types of costume jewelry can be as stylish and long-lasting as expensive ones! And they definitely win in comfort; you may not even feel like they're on! Plus, they're not as sensitive as real jewels, so they're easier to clean. Just gather some heated water from your hotel room, and add a few drops of mild soap to it. Soak your costume jewelry for a few seconds, then rinse and pat dry. Voila! Virus-free jewelry!
6. Sunglasses
Summer may have passed already, but there really isn't a "right" season for sunglasses. Harmful UV rays attack no matter the season and climate, so protect yourself in style by wearing a pair of statement sunglasses. Like a scarf, they can also elevate any basic attire.
7. Long Socks or Stockings
Now, these definitely are the season's statement piece! Long socks and stockings aren't just comfortable but incredibly fun to wear as well. If you're pregnant or suffering from a preexisting medical condition, they're even more necessary because your legs would need compression to keep them from swelling during a flight.
You can go for a basic black and draw more attention to your footwear, or go bold with a colorful pair. Whichever you use, ensure that they're good quality (and that the washer won't eat the other pair!).
Bonus Tip: Packing Light
The cool season may not be a time for backpacks, but your luggage doesn't have to be dreadfully bulky, either.
Use packing cubes for your smaller garments, accessories, and toiletries. Fold your outfits into "units," meaning arranging them as to how you'd wear them, instead of gathering all pants in one corner, then all sweatshirts in another. That way, you can fish out your outfit for the day easier and quicker.
Don't forget to bring your own pens as well. You'll be writing tons of health declaration forms or contact tracing forms along the way. And you can't risk contracting the virus by using a pen passed on by everyone!
The virus may still be on the loose, but if we're properly geared, our chances of catching it will always be lower. Hence, don't take your health for granted and travel in style without disobeying health protocols.