Define your style and priorities to assess your needs, preferences, and budget.
Invest in quality furniture and fixtures for a comfortable and functional space.
Customize your workspace with an ergonomic chair and desk, storage solutions, and artwork and mementos. 
Transform existing features by upgrading doors and windows, kitchen and bar, and entertainment setup. 
Focus on quality, comfort, and practicality as you design your bachelor pad. 
A comfortable and functional living space is essential in today's fast-paced world. Whether you're a single man living solo or a family man in need of a personal refuge, a well-designed space can be your perfect sanctuary. Here are some of the best ways to transform your home into an inviting, stylish, and convenient bachelor pad that suits your personality and lifestyle.
Define Your Style and Priorities
Before starting any renovation project, assessing your needs, preferences, and budget is crucial. Consider the overall aesthetic you want to achieve — is it minimalist, industrial, classic, or a mix?
Also, determine your priorities, such as whether you'll use the space mainly for relaxation, work, or entertainment. If you'd use it for relaxing, think about adding comfortable furniture and cozy decor. Or if you'd use it mainly for work or recreation, then invest in tech gadgets or items that will make your activities easier.
Don't forget to consider the size of the room when making decisions. Think twice before buying large pieces like a sectional sofa or a pool table — they might not be a good fit for your limited space.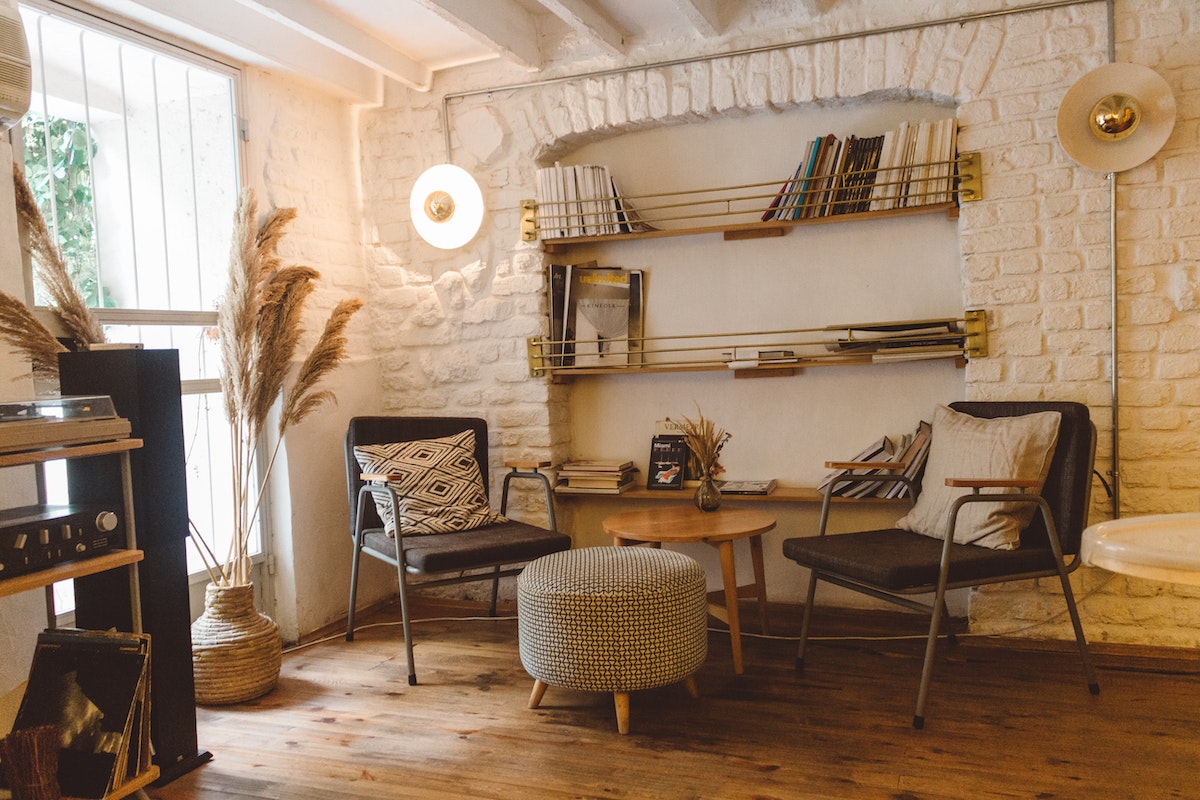 Invest in Quality Furniture and Fixtures
One of the most critical elements in any bachelor pad is comfortable and functional furniture. Invest in quality pieces that will last for years and can versatilely fit into various design themes.
A comfortable bed, ample seating, and practical storage solutions are key items. These will make up the foundation of your bachelor pad and should be of top priority.
Apart from furniture, you'll also need to consider fixtures such as lighting and curtains. In particular, task-specific lighting can help set a mood or create an atmosphere that is suitable for different activities.
Customize Your Workspace
A dedicated and efficient workspace is essential if you're a work-from-home professional or regularly need to catch up on office work. Here's how you can achieve this:
Invest in Ergonomic Chair & Desk
When it comes to creating a functional and comfortable home office, having the right furniture is vital. Invest in an ergonomic chair, which allows for better posture and support when sitting for long periods of time. 
Likewise, buy a sturdy adjustable desk so that you can work at different heights depending on your needs. Additionally, make sure the desk is wide enough to accommodate your laptop, monitor, printer, and other tech gadgets.
Have Enough Drawers & Shelves
Having enough drawers and shelves is also essential for storing your office supplies and documents. Invest in storage solutions that suit your needs, such as filing cabinets, file boxes, trays, and baskets. This way, you can keep everything organized and maximize the use of space.
Personalize With Artwork & Mementos
Spruce up your workspace with unique artwork and mementos that reflect your personal style. This can be anything from vintage items to framed photographs or posters. Also, don't forget to add plants — they are known to reduce stress and improve concentration, making them perfect for a bachelor pad office.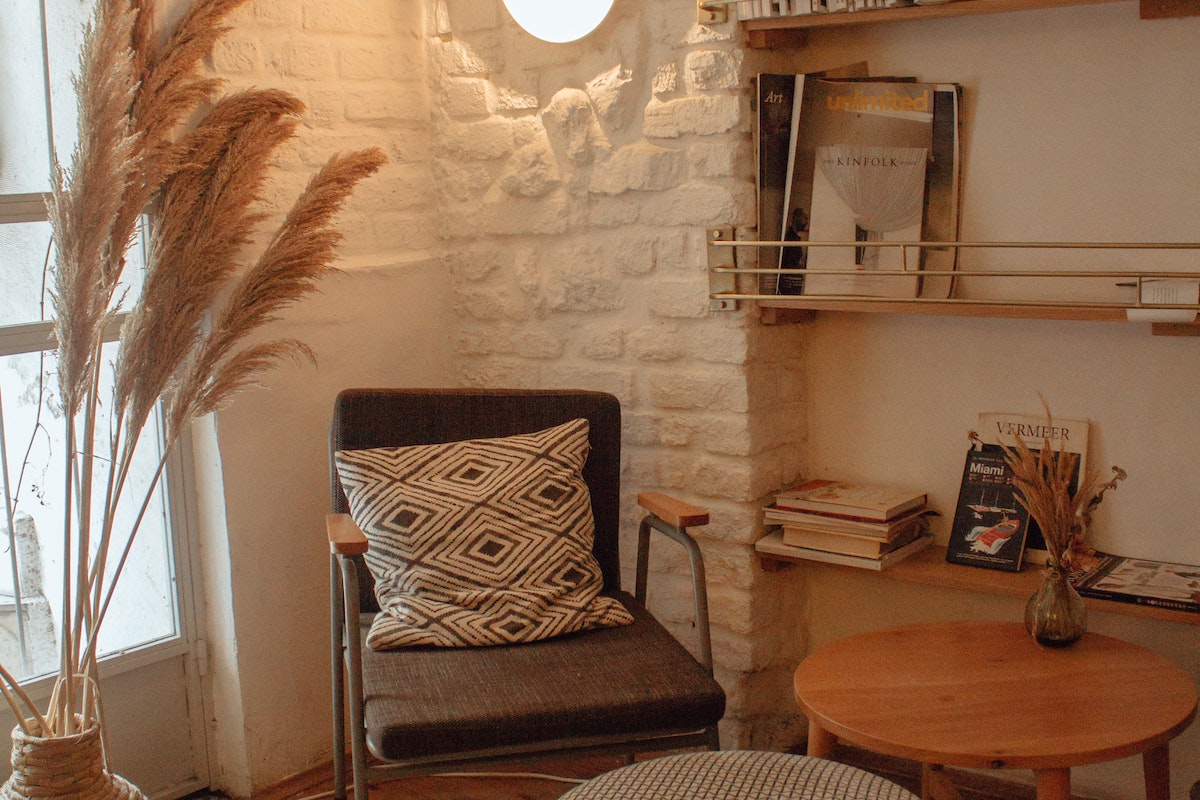 Renovate Existing Features
Don't feel the need to buy all new furnishings and fixtures. Instead, you can transform existing features by using a few creative tweaks. Here are some ways you can revitalize your space:
Upgrade The Doors & Windows
One way to upgrade your doors and windows is to install durable center-hung pivot hinges. These will provide added security, easy installation, and long-lasting durability. They are designed with a stable metal core that prevents sagging or buckling over time. Additionally, they feature adjustable tension settings for different door weights and self-aligning spacers to ensure a perfectly-aligned installation.
Don't Forget Your Kitchen and Bar
No bachelor pad is complete without a well-designed kitchen and bar area. Balance form and function by selecting durable countertops, modern appliances, and stylish cabinets that complement your overall design theme.
Keep your kitchenware accessible and organized with clever storage solutions. For those who enjoy mixology, designate an area for a home bar, complete with sleek barware, a drink rail, and a bar cart for easy mobility during parties.
Tailor Your Entertainment Setup
A bachelor pad is an ideal space to unwind, entertain friends, and indulge in your favorite hobbies. Customize your entertainment options according to your passion — be it movies, gaming, music, or sports.
Invest in a high-quality sound system, a large flat screen TV or projector, and comfortable seating for an immersive experience. Don't forget to add storage solutions for your consoles, games, movies, and other media, keeping everything organized and easily accessible.
Transforming your home into a functional and stylish bachelor pad is no small feat, but with careful planning and attention to detail, you can create a personalized haven that genuinely reflects your taste and lifestyle. Remember to focus on quality, comfort, and practicality as you design your space, and don't hesitate to experiment with your style and preferences. By following these guidelines, you'll be well on your way to constructing a bachelor pad that's unique, inviting, and effortlessly cool.