Men's skincare is becoming more popular and necessary for overall health, with common facial issues from acne to wrinkles.
A daily routine of cleansing, exfoliating, and moisturizing helps to remove dirt and oil from the face.
Drinking enough water and eating a balanced diet of fruits, vegetables, and healthy fats can maintain skin health.
Accutane or alternative topical retinoids can be used to unclog pores and reduce inflammation for stubborn acne or razor burn.
To reduce dark circles or wrinkles, use eye creams with caffeine/vitamin C and sunscreen to protect against UV damage.
Over the past decade, there has been a significant shift in the way men view and approach skin care. As societal norms continue to evolve, more men have come to realize that taking care of their skin is not just a "feminine" practice but a crucial aspect of overall health and wellness.
Not only does a proper skincare routine help to maintain the appearance of healthy, youthful-looking skin, but it also has numerous benefits for mental health and self-confidence.
While some men are blessed with naturally healthy and radiant skin, others may struggle with a variety of common facial issues like acne, razor burn, dark circles under the eyes, wrinkles, and fine lines are also issues that men often face as they age.
Fortunately, there are several steps men can take to address these issues and maintain healthy, youthful-looking skin. By implementing a daily skincare routine, men can help prevent and treat common problems and keep their skin looking and feeling its best.
Common Facial Issues Men Face
Men's skincare is becoming increasingly popular as men realize the importance of caring for their skin. Just like women, men can also experience a variety of skin issues, such as:
Acne
Acne is not just a teenage problem. Many men, regardless of their age, face this common skin problem. Acne can make your skin appear rough and irritate it. This is why it is essential to cleanse your face daily to prevent the buildup of dirt and excess oil.
Use a gentle facial cleanser and avoid scrubbing your face too hard. Accutane can be an effective option for stubborn acne that doesn't respond to over-the-counter treatments. For Accutane alternatives, you can use topical retinoids that unclog pores and reduce inflammation and oral antibiotics to help control bacteria contributing to acne.
Razor Burn
Every man who shaves his face is familiar with the unpleasant feeling of razor burn. Razor burn happens when your skin gets irritated and inflamed after shaving. One way to minimize it is to shave after a hot shower, as steam helps soften your facial hair.
Using a sharp razor and shaving toward hair growth also reduces irritation. After shaving, apply a soothing aftershave lotion or cream to calm your skin and reduce redness.
Dark Circles
Dark circles under the eyes indicate a lack of sleep, dehydration, and fatigue. To reduce the appearance of dark circles, ensure you get enough sleep and drink enough water.
Another trick is to use an eye cream that contains caffeine or vitamin C, as they help to brighten the area under your eyes. You can also use a concealer that matches your skin tone to hide the dark circles if they bother you.
Wrinkles and Fine Lines
As you age, your skin loses elasticity and collagen, developing wrinkles and fine lines. To prevent premature aging, use sunscreen daily, even on cloudy days. Sunscreen helps prevent UV rays from damaging your skin, which in turn reduces the appearance of wrinkles and fine lines.
You can also use anti-aging creams and serums that contain retinol, vitamin C, and hyaluronic acid to help keep your skin looking youthful.
Daily Skincare Routine for Men
Maintaining a daily skincare routine is essential for men to keep their skin healthy and looking great. Men's skin is typically oilier and has larger pores than women's, making it more prone to acne and other skin problems. A consistent skincare routine can help prevent these issues by keeping the skin clean and balanced.
Cleansing
Cleansing your face is the foundation of any good skincare routine. It removes dirt, excess oil, and other impurities from your skin, giving you a clean slate to start the day. Use a gentle facial cleanser in the morning and evening to keep your face clean.
Wet your face with warm water and apply the cleanser to your fingertips. Massage the face in circular motions for 30-60 seconds. Rinse your face with warm water and dry your skin with a clean towel.
Exfoliating
Exfoliating removes dead skin cells from your skin, unclogs pores, and reduces the appearance of fine lines and wrinkles. Use a gentle exfoliator once or twice weekly to avoid damaging your skin. Moisten your face with warm water and apply the exfoliator to your fingertips.
Rub your fingers gently over your face in circular motions for 30-60 seconds. Rinse your face with warm water and pat your skin dry.
Moisturizing
Moisturizing is crucial in keeping your skin hydrated and healthy. Use a moisturizer that suits your skin type to prevent your skin from drying out. Apply the moisturizer to your face and rub it gently in circular motions. Use a moisturizer with sunscreen to protect your skin from UV rays.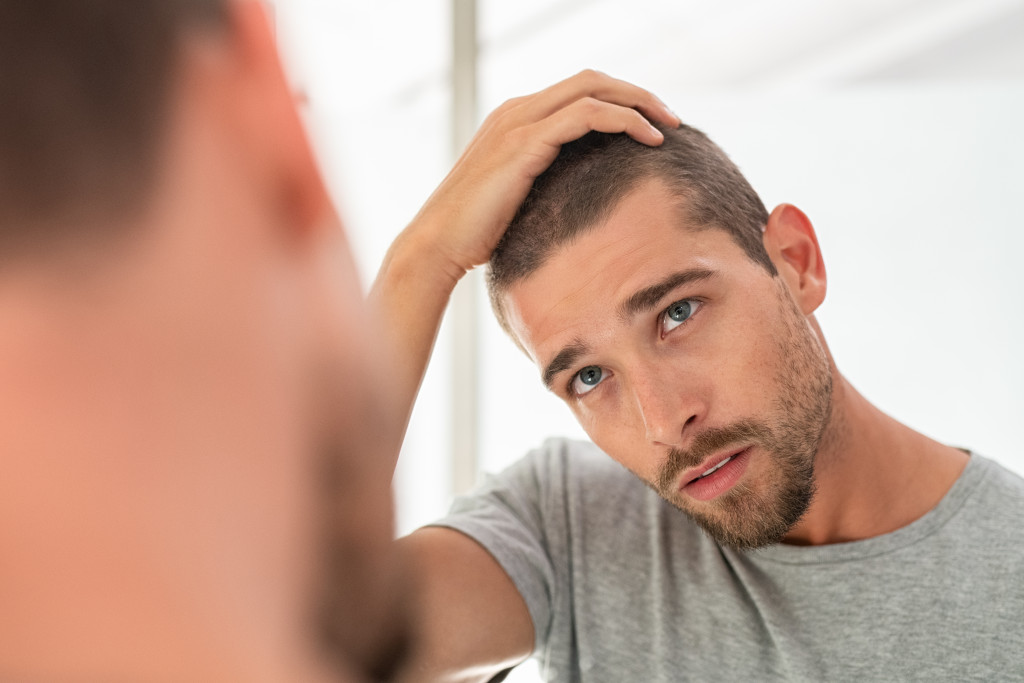 Sun Protection
Overexposure to the sun's harmful UV rays can cause skin damage, premature aging, and other skin-related issues. Wear sunscreen with an SPF of at least 30 every time you're exposed to the sun. Apply the sunscreen to your face and other exposed areas of your skin, reapplying every two hours.
Other Tips for Maintaining Healthy Skin
Here are some tips that will help you achieve healthier skin and have a more holistic approach to skincare:
Hydrating
Drinking enough water is crucial for sustaining healthy skin as it aids in keeping your skin hydrated, reducing dryness and the appearance of fine lines and wrinkles. Drink at least eight glasses of water every day to keep your skin looking healthy.
Eating a Balanced Diet
Your diet affects your skin. Eating a balanced diet of fruits, vegetables, and healthy fats can improve your skin's health. Foods rich in antioxidants can protect your skin from damage caused by free radicals.
Managing Stress
Stress affects your skin. It can cause breakouts, rashes, and skin-related issues. Practice stress-reducing techniques like meditation, yoga, or deep breathing exercises to keep stress at bay.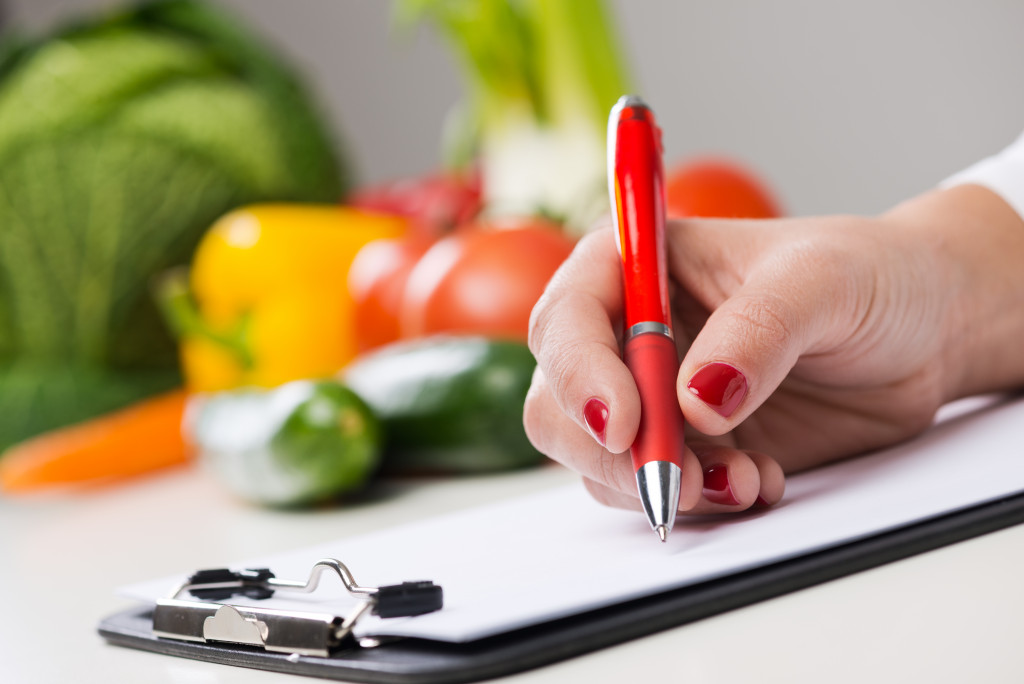 In summary, taking care of your skin is not a luxury but a necessity. Don't give up if you're a man struggling with these common facial issues.
Invest in quality skincare products that work best for your skin type and lifestyle, and adjust your routine for optimal results.
A daily skincare routine of cleansing, exfoliating, moisturizing, and sun protection is a great place to start. Hydrating, eating a balanced diet, and managing stress can significantly improve your skin's health. Remember, good skin doesn't happen overnight. Consistency is vital, so make skincare a daily habit, and watch your skin flourish.