Cowboy boots are among the elements that make up legends and tales since they have been around since the 1800s. At first, they were designed and practical for use on ranches; hence, their name, but they gained popularity among many people during the industrial era. Around the period of the Second World War, cowboy boots became a fashion statement.
These boots require confidence when wearing since they are bound to grab people's attention. To guarantee that they meet everyone's expectations and desired look, men's cowboy boots on sale are now available in different designs. Here are some of them:
Classic Western Boots
This is the iconic design for cowboy boots. Classic Western boots have an angled heel measuring 1 ½ inches to keep the wearer in a horse's saddles. Some of the more conservative classic Western boot designs have slightly higher heels, making it easier to walk for a long distance without getting foot pains. The overall height of classic Western cowboy boots is around 12 inches, and they have no laces. These boots also have a toe box, which protects your toes in case a horse steps on them.
Ropers
These boots feature a more rounded toe design, lighter overall weight, a broader heel, and lower shafts compared to the classic Western ones. These properties make ropers better suited for riding. That said, they are the best choice for the rodeo where speed and agility are essential. Most ropers have a very comfortable rubber sole, making them perfect for brisk walks. Some also have a lace-up design, which promotes a proper boot fit and better ankle support.
Stockman Boots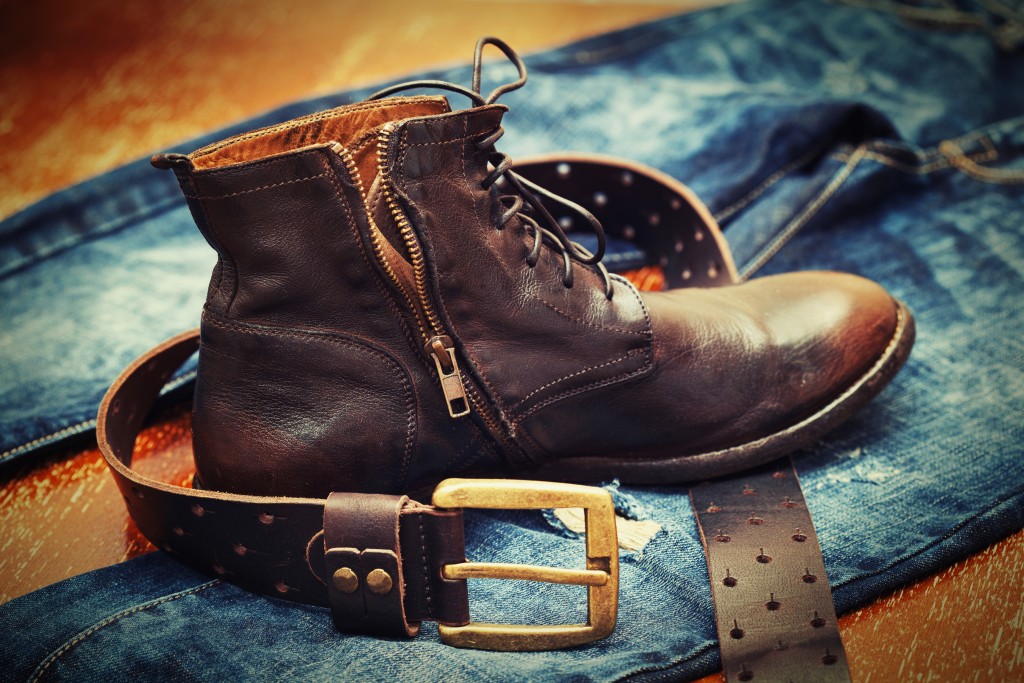 These boots have a hybrid design, making them perfect for people who will not be riding horses. Stockman boots have a short and wide heel that measures less than classic Western boots. The heel provides adequate balance and support for wearers who will be on their feet for an extended period.
The scallops of stockman boots are noticeably more profound than the other types. Moreover, you will notice that the stitching of these boots is quite colorful and detailed.
Western Work Boots
These are generally cheaper compared to other cowboy boot designs since they are primarily practical and have little artistry in their overall design. The heels on Western work boots are no more than 1 ¾ inch. Their soles are often made of traction and tread rubber while a few might have midsoles, which are cushioned for shock absorption. The toes are slightly tapered or rounded to boost a comfortable fit.
Buckaroo Boots
These have the highest flair among cowboy boots in their design, making them ideal for entertainment purposes and the rodeo. The primary distinguishing element in buckaroo boots is an elongated shaft with a height of at least 14 inches. The shafts will also have detailed and intricate stitches.
The above boot designs were only paired with hats, collared shirts, and jeans in the past. Today, cowboy boots can be paired with virtually all clothes for social and official functions. That said, they should be part of every fashion conscious man's closet.
Read more at Man Without Country.