Your home should be your haven. A home that suits you well will become an oasis away from the rest of the world where you can relieve stress, relax, and be fully yourself. A few personal touches here and there can be nice and give the house a little personality. But is it enough?
It might be time to figure out how to make your home more your own. Playing around with interior design can be quite fun if you know what you're doing, and if it's all you need to feel happier, then it might be exactly what you need to do.
Start Planning
This is the first and most crucial step of any project. A well-organized plan will help you keep costs low, stay on budget, and execute a final result that looks exactly according to plan.
Once you know what you want to do, start researching the different ways to achieve the look you want. Proper research should also take into account the cost of labor, cost of material and reserve funds help in case any aspect of the project needs further investment.
Even something as aesthetically desirable as a window replacement calls for a lot of planning. You need to be aware of the effects on the structure of your home and the seasonal weather changes.
Consider hiring a professional inspector or interior design consultant to go through your house and help advise you on whether your intended changes are suitable. This can help you save costs in the long term by making design choices that add value and increase the safety of your home.
Change the Floor Plan
You know your personal style best. Are you a minimalist? Do you like contemporary styles or something more traditional? Adapting your floor plan to suit your style will have an immediate effect on your personal satisfaction. If you're a minimalist living in a cluttered house, you could be feeling cramped and not even realize it.
The floor plan is the layout of your home and the foundation on which you add the furniture, art, and personal items that will complete your home.
It can seem daunting to go from having a traditional compartmentalized floor plan to an open one. But with the right contractor who can advise you on which walls are load-bearing and with some changes to your electric wiring, you can transform your home completely.
Once you have the floor plan you want, it will be easier to design the interior. In the interest of making sure that your home looks fit for a magazine shoot, you may be tempted to hire a designer. Make sure to choose someone with whom you share a similar aesthetic to so that you can be sure the final result will be exactly as you had hoped.
Paint for the Lighting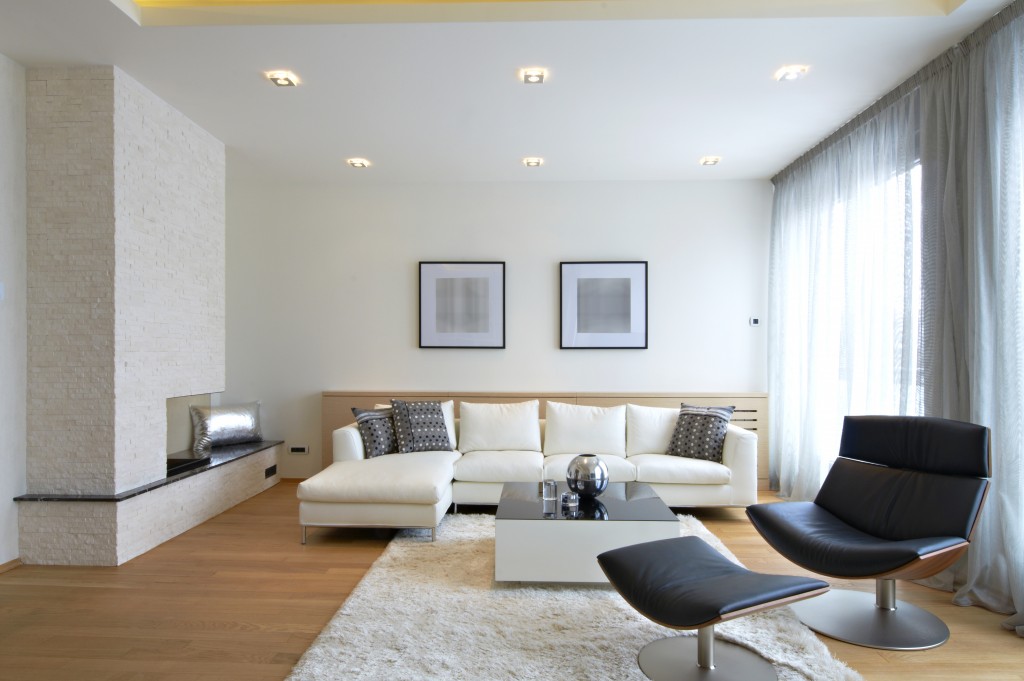 Paint is a wonderful way to spruce up a house and make it look fresh and inviting. But, the wrong paint for the type of lighting can create the opposite effect.
Take inspiration from your lifestyle. Are you outdoorsy? Do you like camping? This suggests paint colors that are reminiscent of the greens, fawns, and dappled effects of a shadowed meadow on a peaceful hiking trail. Colors that will recreate the simple and natural beauty which you appreciate.
If you are adventurous and a risk-taker then you will want neutral-toned paint on your walls. This will make it a suitable background for all the amazing pictures and keepsakes you will display that hold your memories.
Take into account both the amount and placing of the lighting system within your home as well. The way light filters through the windows at different times of the day should also be taken into account. A room that has less lighting and a small window would be best served with lighter paint while a large room with lots of natural light can be painted a darker shade.
If you have been feeling restless, then a few simple changes or some light renovation can help you change your whole perspective of your home. This will guarantee you a home that is not only a place of rest and relaxation for you but also becomes an extension of your lifestyle.
Looking forward to coming back home will make you appreciate your time outside and aid you in reaping every joy you can out of life and all its varied experiences. Start small and build up toward making your home into your own personal corner of heaven.