Since traveling is restricted these days, we don't have much choice but to stay at home. If you're suffering from quarantine blues, why not reminisce your days of being a nomad by donning outfits inspired by streetwear from different countries and adapting some of their customs for your zoom meetings?
To begin spicing up your online meetings, here are some fashion tips from around the world that you can follow:
France
When we think of France, elegant and chic women in stylish clothing, the Paris Fashion Week, and other big names in fashion, such as Louis Vuitton, Chanel, and Hermès come to mind; but the true Parisian style might just be easier and simpler to achieve. It is a known fact that French women embody elegance, thanks to their luxurious style, but these days Parisian streetwear has evolved to something practical yet voguish.
French people are sometimes spotted in elegant wrap dresses that can easily belong in casual to formal dates. Jumpsuits also appear in the scenes, making them much more comfortable to wear, especially for on-the-move individuals. To add a touch of French style to your online conferences, you can take this theme a notch further by treating yourself to a glass of your favorite French wine during casual catch-ups with your friends.
Japan
Mostly known for the unique and colorful Harajuku style, Japanese people are mostly expected to be clad in vibrant outfits pieced together from various garments. In reality, the Japanese prefer a more toned-down fashion approach for their everyday looks. Their wardrobe mostly features simple, yet chic clothing, plus elegant and uniquely styled pieces — a huge contrast to the loud and flashy style normally presented by the media.
To cop this look, you can search your wardrobe for branded elegant pieces — can be a blouse, a T-shirt, or button-ups, and tuck it in wide pants. To enhance your style, matching your outfit with delicate accessories will do the trick. With the minimalist movement being big in Japan, you might also want to emulate their lifestyle by changing not only your wardrobe but your home decor as well to make them simple and sophisticated.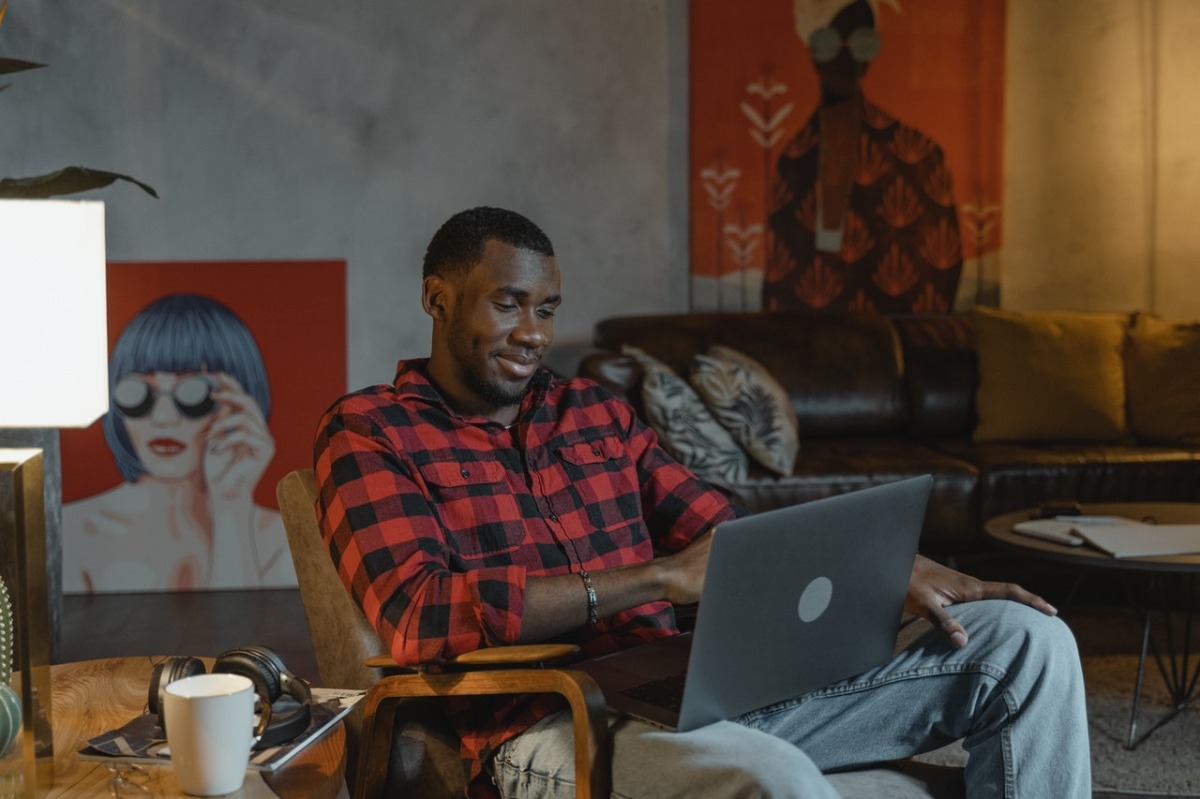 Argentina
If you feel like revisiting your travels in South America, donning on Argentinean streetwear during your web conferences will help you remember delightful travel memories. Being the eighth-largest country in the world, Argentina can have a widely varied style of street fashion. So if you want to fit in like a local, you must keep in mind the key to Argentinean fashion: bold and distinct style.
This look can be realized through bold leather jackets and stylish jumpsuits that will give you a girl boss vibe during your online calls. To exude an authentic Argentinean atmosphere, you can fix up your desk with trinkets and souvenirs from your trip in the country.
Spain
Aside from delicious cuisine and Mediterranean beaches, Spain also boasts some big names in fashion, like Zara and Mango, so it is safe to say that this part of the world houses fashion-forward individuals. To bring a rich European vibe to your Zoom meetings, you can doll yourself up in a Spanish-inspired outfit. Spanish street fashion is mostly composed of simple and charming pieces that you can easily find in your closet.
Wearing blouses or t-shirts with trousers will let you exude the casual style of Spanish people. You can wear a maxi dress for a more summery vibe that can be linked to the beautiful beaches in Spain. For remote company dinners, you can also bring a famous Spanish dish to enhance your international theme.
United Kingdom
A far cry from the intricate gowns and dresses royals and nobles are seen wearing in period dramas set in the UK, present-day Britain combines classic style with modern touches. Since it is a country prone to inclement weather, which can give way to dull environments, British people make up for it by using clothes that come with vibrant colors and fun prints.
UK fashion is strictly about uniquely matched pieces with splashes of color. To get this look, piecing together a casual outfit of a shirt or blouse and jeans over a colorful coat will let you blend in comfortably with the British crowd. To give your calls an authentic UK ambiance, having a plate of biscuits accompanied by a cup of tea by your desk will do the trick.
China
After all the neutral tones and simple, yet elegant outfits from other countries, you might find yourself looking for a style that's more outlandish for your online calls. For the second-largest country in Asia, getting your own individual style is how you'll set yourself apart from the rest, and thanks to this, extravagant style is born.
Although with various fashion styles, there are still things that are essential when putting together a Chinese street wear-inspired outfit. Chinese fashion is all about lavish designs and luxurious brands. For this look, you will need to wear your branded clothes proudly, or brightly colored ones with bold accents, which you can match with flashy jewelry.
Having fun at home using unique styles from different parts of the world and adapting some of their customs can be a great escape and make staying in quarantine enjoyable.