Travelers are always fun to be with. They're up for anything, from sleeping in the woods to skydiving. If you're that type of spontaneous, adventure-loving traveler, you need a special someone who matches your energy. And what better place to find her than in one of your travels?
When you meet that special someone, it's totally understandable if you'd rather skip the awkward dinner or movie date phase. Considering that she loves to travel as much as you do, the perfect first date idea is to travel as well. But if your first meeting — which most likely occurred in a travel destination as well — counts as your first date, then deepen your relationship by taking her on another epic travel again.
Whether that'll be your second, third, or tenth date, you'll never tire of each other's company if you take her to these places:
1. Road Trip
If you don't feel like planning another trip, just pick her up or meet her somewhere for a road trip. A calm, aimless drive can give you the time to focus on each other. You can talk, play your favorite music, and explore the curiosities in each of your stops. And if you really enjoy each other's company, consider a long road trip that will last for days.
Try the Route 20 road trip. Known as the "Big Daddy", it is the longest road in the U.S., starting from Boston, Massachusetts, and ending in Newport, Oregon. It passes through 12 states and stretches for 3,365 miles.
Some of the most notable stops include the Idaho Potato Museum, Yellowstone National Park, Carhenge, Rock, Roll Hall of Fame and Museum, and Baseball Hall of Fame. The long road trip will surely satisfy the history, pop culture, or sports geek in you.
2. Hiking Trail
Hiking can be romantic, too. Since the views at the peak are usually spectacular, it's the perfect chance to hint that you'd love to have special experiences with her. Plus, resting with a scenic view before your eyes set the perfect mood for having deep conversations. It's an opportunity for you to get to know each other more, without the distractions of the internet and a city's hustle and bustle.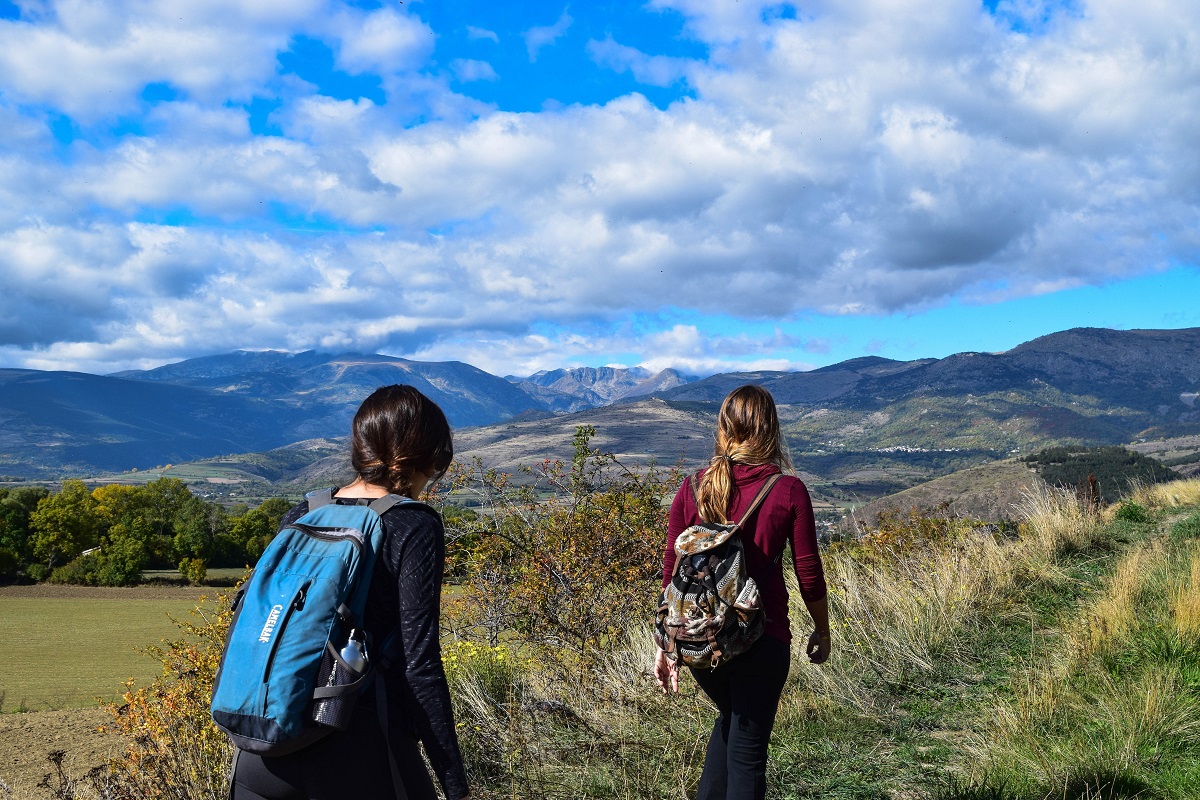 3. Food Tour Date
For travelers who are also foodies, the best travel destinations are the ones that offer a unique dining experience. And Hanoi, Vietnam offers just that. If you're not yet at the point where you can casually book international flights together, have your friends join you. It'd be fun to make your own circle of friends mingle with each other, too.
Aside from eating at Hanoi's local restaurants and food stalls, you can also explore the city market and learn interesting bits about the region's unique spices. If you end up liking the food a lot, you can meet again and try recreating the dishes at each other's homes.
4. Ski Resort
If you really like her, snow won't likely stop you from hanging out with her. Take her skiing, even if she has never tried that before, or even if both of you are inexperienced it in. It'll be hilarious to witness each other stumbling on your skis (without sustaining injuries, of course.).
Make it a days-long date by starting out with shopping. Choose a good men's warmer and Descente women's ski jacket to protect yourselves against extreme cold. Try out different gears together. This simple activity can test your dynamics, helping you figure out where your relationship will likely be headed to.
5. The Beach
The beach will always be a classic date destination. Sure, long walks on the shore are cliche, and will probably decrease your attractive points, but the opportunity is there, in case you both like it. Plus, despite the beach's usual thick crowd, nobody pays attention to anyone. It makes it the perfect, relaxing place for getting to know one another.
If you want to be more romantic, the beach also provides the opportunity for a private boat ride. Or perhaps a yacht ride if you feel like being fancy. Either way, you're in the middle of the sea, relishing what could become a long-term relationship.
6. The Park
This probably came as a surprise, but if you're still in the getting-to-know stage, it's better to play it safe than risk it all by booking long-distance travel. You can have a picnic in a cross-country destination anyway if that's what you really like to do.
But a picnic in the park deserves a shot. It's also necessary to get to know each other outside of your element. With unprecedented events like a pandemic possibly happening at any time, it's important to have flexible options other than traveling.
While traveling can keep the sparks alive, try not to center your relationship around it. Remember that it's just a hobby or lifestyle you enjoy together, not the sole reason you two like each other.