Planning the perfect date can be challenging for most men. You want to do something that you and your girlfriend can enjoy while trying to put a romantic touch on the activity. Whether it's your first date or fifth-anniversary date, these date ideas below will surely help you maintain the spark in your relationship.
Activities to Do With Your Girlfriend
Picnic
Most women love the idea of a simple yet well-thought date. They appreciate it most if they know that you go above and beyond to make them happy instead of gifting them with expensive things. If the weather is nice, pack up some sandwiches, a couple of sodas, dessert, and a blanket.
Once everything is ready, tell your girlfriend to prepare as you're going to spend the day at the park or the beach. You can talk about anything you want, and you can take this chance to find out what she wants to do on your next date.
Backyard Movie Night
Ditch the cinema this time and get yourself a projector. Set a comfortable space in your backyard and make sure to buy some snacks, too! You can also throw in a few blankets and pillows so that you can cuddle throughout the movie. Remember to turn off your phones so that nothing can distract your date.
Visit a Spooky Attraction
If both of you are up for some spooky adventure, take your girlfriend to a haunted hayride attraction. Going to this kind of date may seem atypical, but it will surely give you all sorts of emotions you want to feel on a date. So try something different this time and get spooked together.
Cook Together
If you want to show off your cooking skills, a cooking date may be a good option. Cooking a meal for your girlfriend is a sure way to win her heart. Do some research and find out her favorite dish. The next time she visits your place, ask her to cook the dish with you and eat it together afterward.
Arcade Bar
Arcade bars are just the same as the arcades you used to visit when you were a kid. The only difference is that arcade bars are designed more for adults. In an arcade bar, you can order drinks like beer and cocktails as you play. It also has the same prizes you've always loved since you were little.
Volunteer
Volunteering is a great way to help other people. Next time you run out of date ideas, ask her if she's up for some charity work. You can volunteer at an animal shelter, orphanage, or adoption center.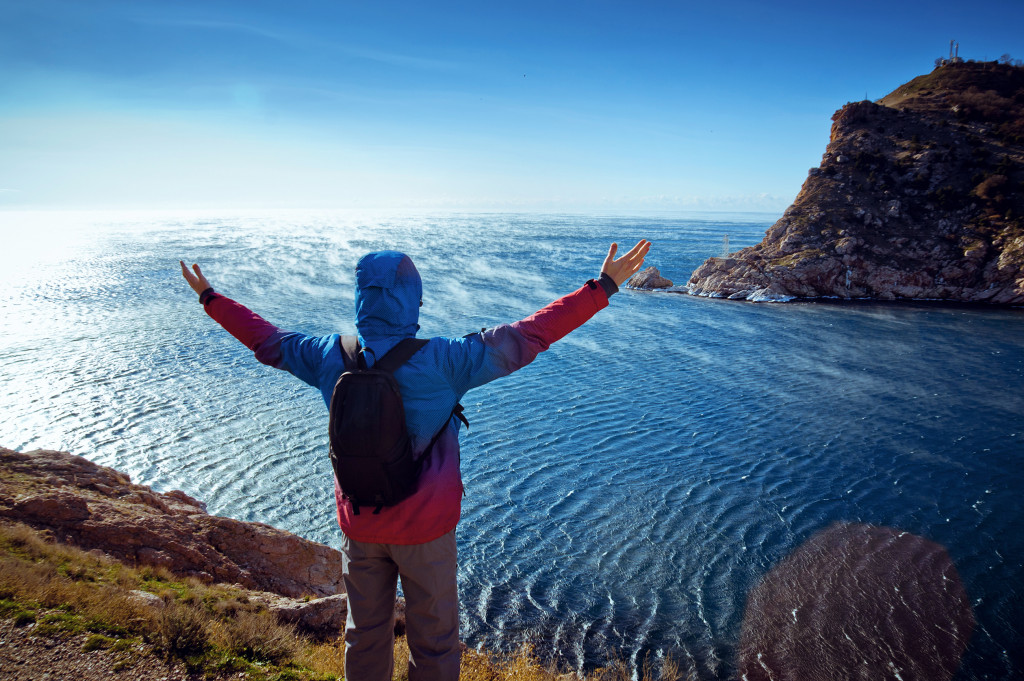 Go Outdoors
Outdoor dates are perfect for couples who love to be spontaneous. Bring out the adventurous side in you and take your girl on an out-of-town trip. Make your date memorable by going to the beach or hiking.
Ride With the Festivities
Make sure to make your holiday date extra special for it to be memorable for both of you. Is Halloween just around the corner? Dress up as ghosts and attend a Halloween party with friends. Holiday dates are usually unforgettable for women, so make sure to exert extra effort.
Create a Weekend Bucket List
If your girlfriend plans to spend the weekend with you, take this chance to fulfill a bucket list. Ask her to write down some activities she wants to do and combine your lists. Finishing a bucket list will create many memories that last forever.
Nerf Gun War
Sometimes, the best dates are the ones that allow you to bring out the child in you. Dates like Nerf wars or water gun wars let you have fun freely and enjoy the moment. A Nerf gun war is something that both of you will like as you will both look like lunatics running around splashing water at each other. It is definitely one for the books!
Visit a Museum
Is your girlfriend a huge fan of art galleries and museums? That's understandable because something is mesmerizing about getting lost in the middle of artifacts and creative arts. Take your girl to the nearest museum and learn about the world's history as you spend time together.
Dinner Cruise
Channel the romantic side in you and prepare a dinner cruise for your girlfriend. If you live near the beach, you can easily find cruises for rent. Some cruises even provide a five-star cuisine, taking your dinner cruise experience to the next level.
There are many date ideas out there! All you have to do is explore a bit more and step out of your comfort zone. But of course, don't forget to consider your girlfriend's interests. The date should be fun for both of you, not for you alone. So get up and give your girl a fantastic time.