There's plenty of talk about how to end the pandemic this 2022, but experts have been saying for a long time now that COVID-19 could become endemic instead of ending completely, and that it will be here to stay. This simply means that we need to find ways to live with it and protect the most vulnerable among us instead of pretending like it doesn't exist. Hence, the new normal.
If you are a bar owner or manager and want to protect your assets and consumers during the time of COVID-19, here are some tips and pointers you need to remember.
Follow Health and Safety Guidelines
Being a responsible business owner means abiding by the regulations set by the state and federal government, and the time of COVID-19 is no exception. Here are some things you need to remember if you want to comply with proper health and safety regulations:
Stay up-to-the-minute on announcements and recommendations by the United States Centers for Disease Control and Prevention, especially in terms of mask-wearing, physical distancing, and customer capacity. Take note that these recommendations can change as the number of cases ebbs and flows, so make sure to check their website at least once every week.
Empower and support your employees by telling them they can miss work if they feel under the weather. The last thing you want is your bar to be a super spreader.
Mind food safety before anything else. While there is no evidence that the virus that causes COVID-19 can be spread through food, it's always good practice to ensure that your supplies and ingredients come from reputable sources and that you and your team are handling them with as much sanitation and orderliness as possible.
Consult With Legal Professionals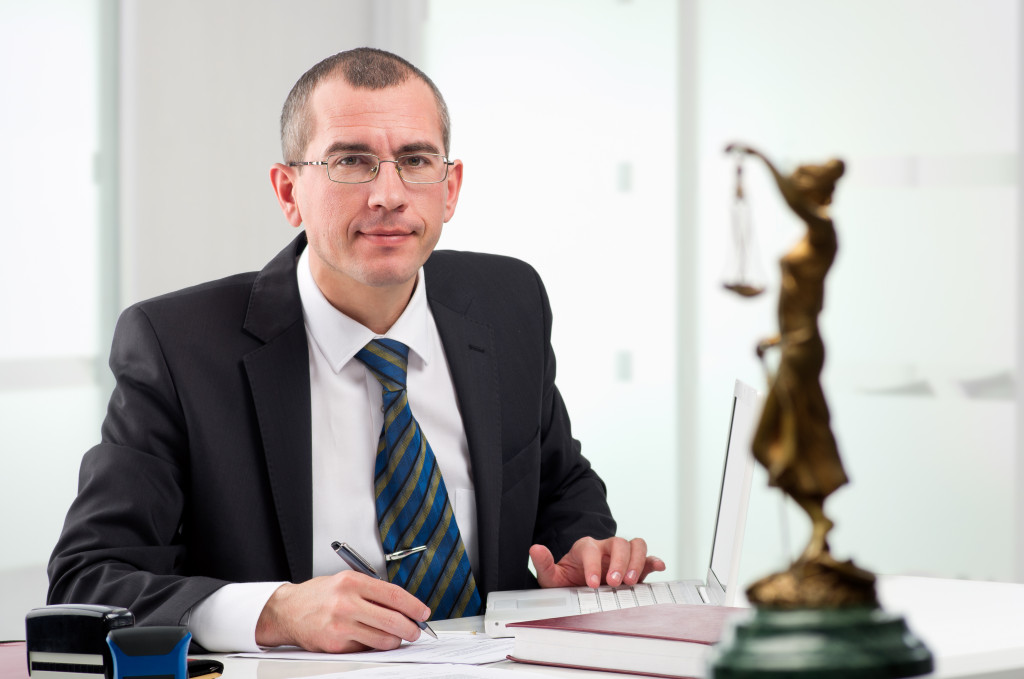 Another step that can help protect your business is consulting with legal professionals. You can enlist the services of a personal injury attorney to ensure that your place of business is always safe for both employees and customers, and you can also ask how you can improve the facilities so that you never have to worry about someone slipping or experiencing anything untoward while at your bar. If that includes opening it up a bit to allow better circulation and thus curb the spread of the virus, then that might be a worthy investment too.
Mind the Supply Chain Disruptions
Aside from the ongoing pandemic, we are also on pins and needles about how the conflict in Europe might affect the entire world. We're already seeing how the Russian invasion of Ukraine is affecting the global supply chain, with companies all over the world finding themselves scrambling to comply with new sanctions. Even small business owners will be affected by the rising oil prices, labor shortage, rerouted cargo, and other disruptions.
Here are some ways you can combat global supply chain issues and how you can keep your business's head above water, at least while we wait for better days:
As soon as your most popular items or bottles are available, stock up. This will help ensure you still have enough inventory to get by.
Consider streamlining your menu. If you have dishes that require a long list of supplies or ingredients, consider cutting it for now and offer dishes that are simpler to make and require fewer ingredients but still pack a punch.
Now is the time to diversify your suppliers. If you have a good relationship with previous suppliers, you don't need to burn those bridges; you just need to look for additional suppliers that can help provide you with options next time you find yourself in a pinch.
Communicate With Your Customers
Don't neglect proper communication with your customers. One of the best things you can do for your bar is to position yourself as a neighborhood place—a staple beloved by the people who live there. Creating this relationship will require proper communication, so consider making social media accounts and sending content that humanizes your place of business.
Be honest with your regulars about the disruptions you're experiencing and why they are resulting in some dishes and drinks temporarily being unavailable. By over-communicating and doing it early, you manage expectations and build rapport with the people who love your bar.
No matter the state of the world, there will always be a demand for bars and restaurants because there will always be people looking to blow off some steam and escape the devastating headlines we see every day. Follow these pointers so that your bar will continue to survive and thrive as we deal with a pandemic and a potential war.