So you want to live a stylish life but don't want to go beyond your budget. This often feels like an impossible balancing act. Here's a secret: it doesn't have to be.
You don't have to break the bank to live a good life. Remember that living in style is not just about how you dress. Many other factors contribute to you looking and feeling good about your life.
With a limited income available for use, you might still be wondering how this could be possible. To get you started, smart strategies and a good amount of patience and self-control are essential.
It All Starts at Home
That is before you start planning the many ways you can strut your way into town, go back to the basics. How well are you managing your home life?
Live in a home that is within your means
Your home rent and utilities are some of your biggest monthly expenses. When the amount you spend for these alone takes a good chunk off your income, then there is much less room for you to spend on everything else—even other necessities.
If you are looking for a place to live in, realistically assess if it is time for you to buy a home or rent one. Note that a lower credit score doesn't automatically disqualify you from purchasing a house. There are loans from the FHA that make this possible still.
Then, check the payments involved in these against the expenses of renting your own place. An advantage of purchasing a home is that you build equity as you pay but don't rush it if it is impractical.
Eating quality meals shouldn't be too expensive. Take a break from dining out in restaurants and ordering takeout to have at home. This eats up more of your allowance than you may be aware.
Instead, shop for fresh selections of produce, meat, fish, and others at your local markets. Buy items in season not just to make sure you get high-quality ingredients for your home-cooked meals but also to get a reasonable price for your local market haul.
Take time to learn a few simple recipes with your ingredients, too. Who knows? Those meals you love eating at restaurants could be cheaper and easier to make at home instead.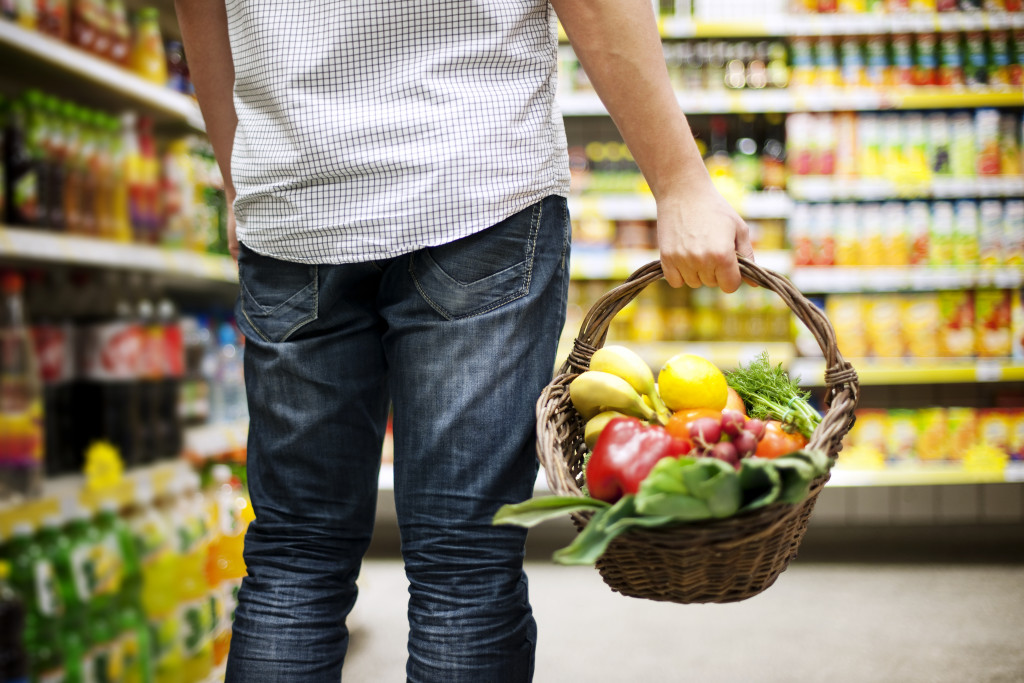 An important aspect of living your best life while on a budget is to define what you mean by it. If living in style means having the latest gadgets and clothes to you, this requires some deeper reflection.
Trends come and go. You don't want to end up with so much stuff that you won't even have use for in a few months. Style is in how you carry yourself, not in what you have. Rather than stressing about how you can acquire a bunch of things that you don't have the budget for and might not need, invest in select, quality items that you are sure to treasure for a long time.
Go Shopping Wisely
When you're armed with a healthy mindset, shopping will usually take a longer time. But it will also reap greater rewards for you.
The key to avoiding splurging on too many items is to find timeless things that will look great on you all year round. The most apparent application of this is in the clothes you buy. Invest in staple wardrobe items, such as a crisp white shirt, trusty denim jeans, and a sturdy pair of Oxfords. These essentials don't go out of style, and you will always need them.
It also applies in other areas, such as your home appliances and decor. Maybe the money you're considering spending on that smart speaker would be better used on a good old vacuum cleaner instead?
Take advantage of coupons, points, and discounts
A savvy tip for shopping: join loyalty programs for stores you frequent. These entitle you to member-only discounts and inform you of promos, usually before other shoppers are. You also earn points, which you can spend for future purposes.
Watch out for seasonal sales, too, and try to only shop during these times unless necessary. If you're eyeing an item, give yourself a waiting time of two weeks before making a purchase.
Spend Time Outdoors
Lastly, there are so many ways to get those Instagram-able photos without spending. Just bring a friend and visit your local park, for instance. It just takes some creativity to live big and stylishly while keeping to a strict budget.