You can easily breathe new life into your bedroom by simply adding or switching throw pillows. A bunch of unique throw pillow colors in interesting fabrics can give your space a new look and feel. However, combing through the available colors and shades of throw pillows in the market could be confusing.
There is an overwhelming throw pillow selection during every mattress sale in Utah, making the selection process even more overwhelming. Consider this your guide to help you select the right bed throw pillows for your room.
Bold Solid Colors
If your bedroom has a combination of patterns, such as patterned bedding, vibrant curtains, and a dramatic rug, then you take it down a notch in regard to your throw pillow color and fabric. The best way to go about it is by selecting complementary colors. Colors give a better hue and vibrancy when placed next to their complementary colors. If you are making over your bedroom from scratch, you can find a printed duvet or a pillow and use it as your starting point. Ensure that the throw pillow colors are also in the duvet or pillow, albeit in bold or solid form, instead of a print.
Warm Neutral Colors
Even though you might be a lover of neutral color pallets, you will still require some throw pillows to bring pattern and texture to your bedroom. For instance, you can choose to combine off-white, taupe, and chocolate tones when designing your room. The off-white should be the dominant color for the bed; this should be a bed cover or a duvet. Then you can introduce a busy pillow with tiny prints such as a leopard print. Compliment this with a buffalo check in taupe that has much larger impressions. Finally, to harmonize the checked and the animal print, introduce a chocolate brown linen and make it the backdrop of the entire look.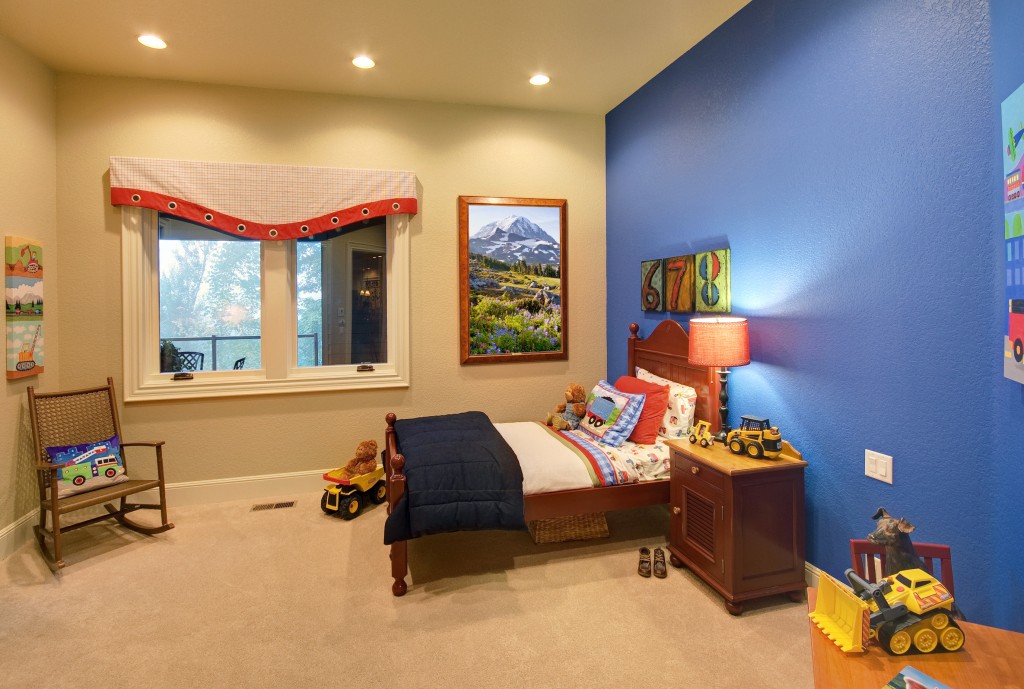 Simple Analogous Combination
Analogous colors are those sitting next to each other on the color wheel. These are best for anyone looking for colors brighter than the neutrals, and less vibrant than the bold solids. The final product is that of a color palette that is more polished and quieter. For instance, you can combine baby pink and light orange on a cream white or off-white bed.
Streamlined Stripes
If you are designing a gender-neutral room for a baby, you may opt to go for a color approach that is not fussy. This can be easily achieved by pairing one bold color in a lush fabric, such as velvet, with an almost neutral striped color. Striped patterns are ideal for use on throw pillows as they comfortably strike a balance between bold and simple. For instance, you can combine a dark jungle green with a bright white striped pattern.
After selecting all the colors and patterns that suit your bedroom, it is essential to consider the inserts in your bed throw pillows. Remember that the purpose of throw pillows on your bed is not just decoration but additional comfort as well. That said, soft feathers and down should form the inserts of your bed throw pillows.