Air conditioning is a necessity in modern homes. It not only controls indoor temperatures but regulates humidity too. Whether you are dealing with a new house or remodeling your home, you need an appropriate unit for efficiency. Since different homes are built in different designs and vary in size and location, it is essential that you match your unit with your home's conditioning needs.
To get it right, involve air conditioner installation professionals. The right unit, along with the right installation process, ensures your comfort and an worthwhile investment. Here are some factors to consider:
Placement
When dealing with a new system, you should work together with the installation professional to identify an optimal location for it. It should be in a place where it keeps the room cool, with the condenser placed in a shady place to avoid overheating.  For efficient performance, the area surrounding it should be clean and with clear airflow. Proper AC placement within a home will minimize additional maintenance costs.
Size
The available space and conditioning requirements will determine the size of the system. It should be of the right dimensions to fit in its placement location. Generally, small units tend to have a higher energy consumption rate as they have to run continuously. Reasonably sized ones, on the other hand, work extremely fast and their on-and-off cycles are quick. A system that is of the right size for your home ensures comfort, longevity, and efficiency.
Energy Consumption
When dealing with electronics and comprehensive electrical systems, it is essential to consider their energy efficiency rating. Among some of the specifications that allow for efficiency are sleep settings, fan speed, and digital controls for temperature. The ratings are different, and the higher the rating, the more efficient your system will be. Also, energy-efficient systems are friendly to the environment as they enhance the conservation of resources.
The energy needs of your system is another consideration. If the circuit breaker box can't handle the system, it is necessary to upgrade it. This way, you will have a system that is appropriate for your unit as well as other needs.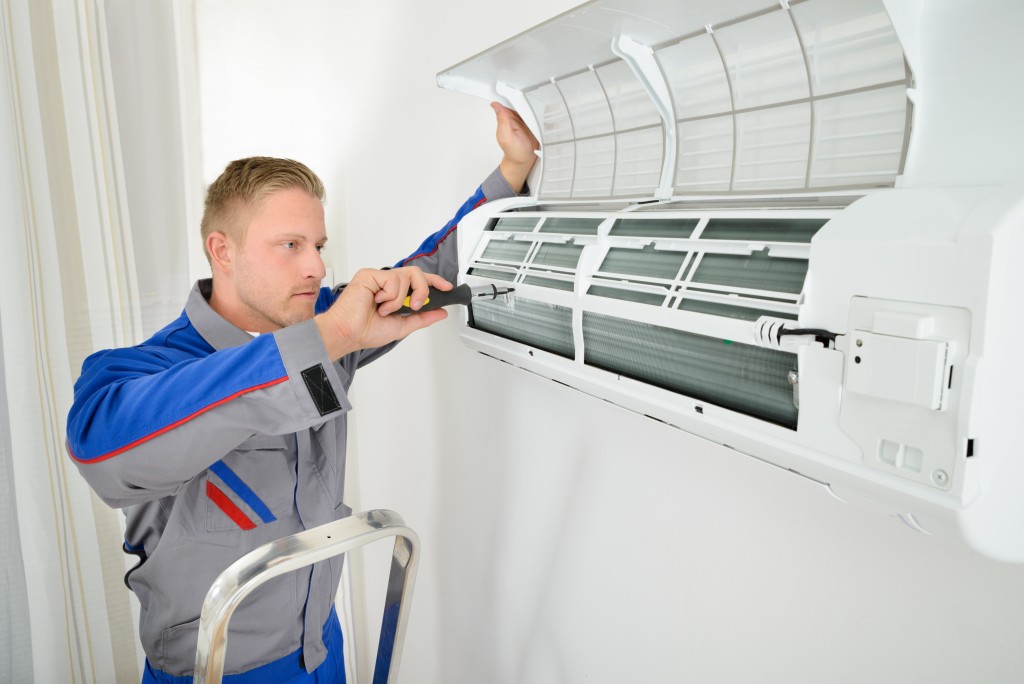 Air Quality
Air quality is another critical component in air conditioning. It has an impact on the health and comfort of occupants. Manufacturers issue specific air quality requirements for AC systems. For the air conditioner to function optimally, maintain the given air quality.
Ductwork
Ductwork affects, to a great extent, the efficacy of your cooling system. It should, therefore, be scrutinized before installation of the air conditioning system. Inefficient ductwork results in the cool air leaking to the environment. This affects the overall efficiency of your system since the leaks tend to slow down the cooling process. Check and fix any issues you may notice.
When it comes to air conditioning, cost is a significant consideration. With the above variables, the cost will obviously vary. Although you might be tempted to pick the cheapest unit there is in the market, it might end up costing you much more in electricity bills and maintenance.
To avoid this, consider the variants given above, and involve a professional to help you identify an appropriate unit. Once you have one in mind, add the cost of installation and pick one that suits your budget. If you can't afford an appropriate one, it is best to make arrangements with a supplier and come up with a favorable payment schedule.