The problem with moving to a new place is that you would need to carefully choose which stuff to bring and which to throw away. You must consider limitations, such as the space and layout of the place you're moving to, as well as the cost and difficulty of moving large furniture, appliance, and other items. Luckily, renting storage is an option for people who are moving.
Moving and storage go hand in hand most of the time, especially when there are things that you can't get rid of but also can't bring to your new house in Sydney or Melbourne. So, if you do decide on renting out a storage unit for your big move, here are some best practices that you can follow when choosing and using your storage unit:
Choose a Safe and Reliable Storage Unit
Don't just pick the nearest storage unit in your new place. Do your homework. Read up on storage companies in the area and see if there have been any issues with theft or missing items. Read unbiased opinions and reviews regarding the storage unit and the area's safety. It would be ideal to get a storage unit with a company that invests in on-site security cameras and/or a roving staff that regularly check on the units.
Plan Your Storage
Once you choose a unit or storage company, make an inventory of what you're going to store. You might need more than one storage unit or decide to get rid of other things that can't be stored.
Organize Logically
Heavy objects should be at the bottom and the items that you're most likely to use or get regularly should be near the opening of your storage unit.
Box, Label, and List
A well-organized storage system requires labeled boxes and an inventory/list of the items inside, as well as keeping a list of all the items that are inside your storage unit. This makes it easy to find things and you'll be able to know what's missing or damaged in case of theft or any other unfortunate events.
Don't Skimp on the Lock
Invest in a strong and reliable lock. It's one of the things standing between your property's safety and theft. Check online for reviews and find a sturdy, tamper-proof, pick-proof, and bolt-cutter-proof lock. This is necessary, especially if your storage unit doesn't have an on-site camera or security staff.
Don't store highly valuable items
It's a rule of thumb in storage that if you can't afford to lose the item (because of its worth or sentimental value), then you're better off bringing it with you than storing them. This also applies for high-value items that you're planning to sell but haven't found a buyer yet, such as a rare artwork or a vintage collection. Make room for them in your new house or apartment, or ask a relative or trusted friend if they can keep it in their place for the meantime for safekeeping.
Wrap What You Can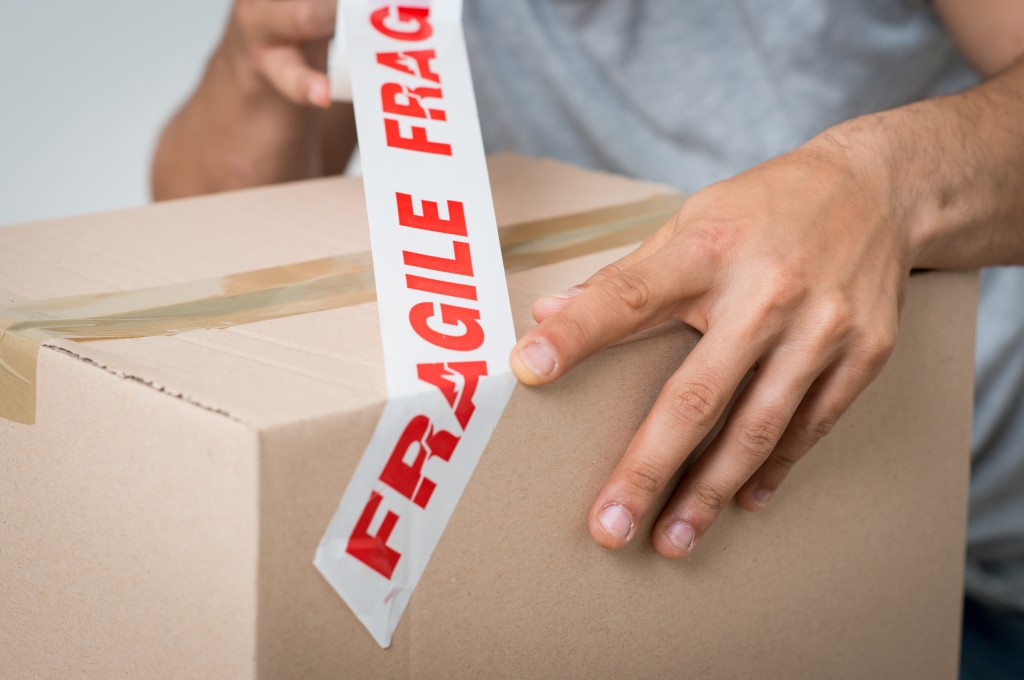 Cover or wrap furniture with blankets or anything that doesn't trap moisture. Smaller items should be securely packed and fragile items should be safely stored with bubble wrap or packing paper. Secure anything with wheels or anything that can move around.
Moving out and then storing items you wish to keep could be a troublesome chore, but with these tips, they don't have to be. Just make sure you have the right storage unit and make the most out of it with the pieces of advice listed above.