Everyone wants to travel to a foreign country and experience cultures that are vastly different from their own. However, going somewhere you are not familiar with comes with risks.
You would not want to ruin your holiday by catching an illness or getting into an accident. Here are some tips to keep in mind to ensure that you are healthy and safe while abroad.
Pack the Right Clothes
Before you start tossing your clothes into a suitcase, do your research. Check the climate and the weather predictions for your destination for the duration of your stay. You need clothes that will keep you warm when it is cold outside and cool when it is hot outside.
You should also read about what activities you plan to partake in during your trip. If you are going skiing, for example, you would need to bring your Giro Mips ski helmet among other safety equipment. Having the right clothing and equipment will allow you to not only enjoy your holiday but also avoid sickness and injuries.
Stay Hydrated
Do not pause your healthy habits just because you are on holiday. Strive to eat a balanced diet, exercise regularly, get eight hours of sleep every night and, most importantly, drink at least eight glasses of water every day.
When you are not at home, it is easy to fall out of and forget your routine. Even something as simple as eating lunch or dinner can slip out of your mind when you are having fun.
So, wherever you go, bring clean drinking water and do not forget to sip from it during the day. However, you should be careful about where your water is coming from. Many travelers get sick by drinking tap water in a foreign country. There often are bacteria in tap water that your body is not used to. Drink only filtered water or water from a reliable source.
Pack Sanitizer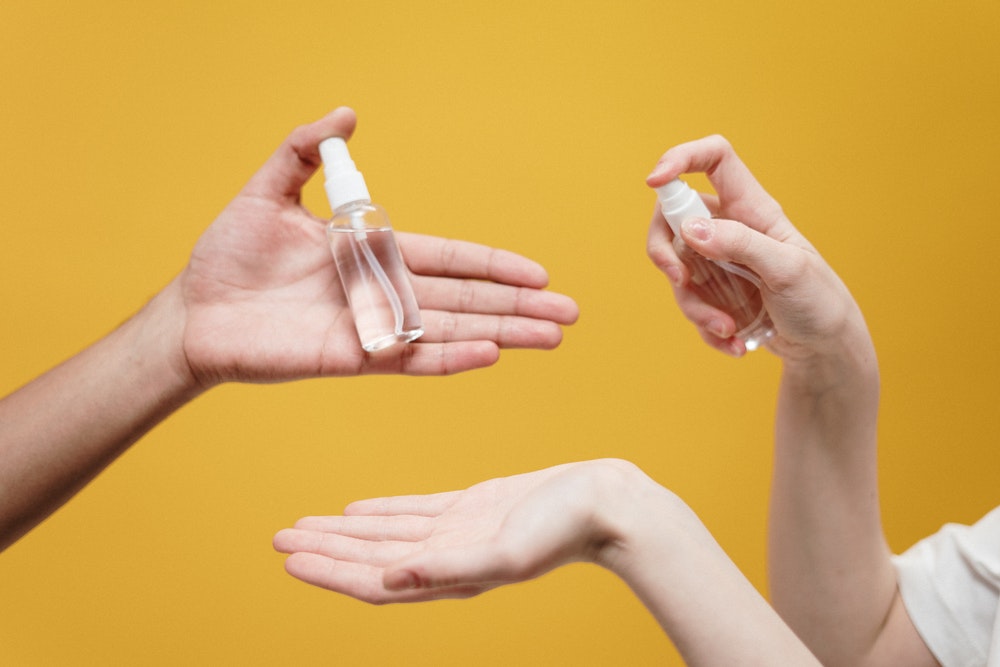 When you are traveling, you have no option but to share spaces with other people. Planes, for one, are notoriously efficient in spreading disease-causing pathogens.
A team of researchers in a previous study found that surfaces in airplanes like the armrests, tray tables, window shades, toilet handles, in-flight instructions, etc. are teeming with bacteria and viruses. More alarmingly, these pathogens survive on surfaces for several hours to a week.
Do not feel embarrassed wiping down surfaces before you take a seat or use anything that someone else has touched. It would save you from spending your holiday locked up in your hotel room or, worse, in a hospital's emergency room.
Boost Your Immunity
Your immune system is your strongest defense against illnesses. Before you even leave for your trip, start eating a balanced diet and exercising regularly.
Once you arrive at your destinations, take your daily multivitamins, too, to make sure that you are getting the right amount of macronutrients. You might not have the option to get servings of fruits and vegetables when you are abroad or you might feel tempted to binge fatty food. You should supplement your meals by taking multivitamins.
Taking care of your health should be a priority when you are on holiday. Your body does not stop needing vitamins and nutrients, sleep, and physical activity just because you are away from home. Make your trip fun by ensuring that you do not get sick or injured.