Homeowners often look for practical ways to remodel, redesign, and renovate their residential property. Most of them prioritise adding features they believe will help improve their quality of life. They try to come up with design plans that will help improve functionality at home. Most of the time, they aim to add comfort, security, safety, and convenience to their residential property. Indeed, these features are essential, especially if you want to live a happy and peaceful life at home.
However, you need to understand that there are times when you also need to pay attention to projects that improve your home's aesthetics. This means you also need to consider having projects that help enhance your home's overall style and design.
Most practical homeowners know that it's essential to know how to prioritise home improvement projects. They already know that requesting home upgrades can be costly. This is probably why most of them choose to prioritise small projects first. You might also want to consider this option, especially if you have a limited budget for home improvements.
However, you need to ensure that your projects will have a high and significant impact on your property. This way, you can enjoy having huge benefits from your home upgrades.
Understanding the Benefits of Improving Your Home's Aesthetics
Prioritising functionality is probably the smartest move you can do when it comes to improving your home. However, you need to understand that paying attention to your home's aesthetic appeal has its benefits as well. This is especially true when it comes to improving your home's curb appeal. Here are some of the advantages of enhancing your home's aesthetics:
Increases your home's overall value
Prevents maintenance issues
Boosts energy efficiency for your home
Enhances home safety and security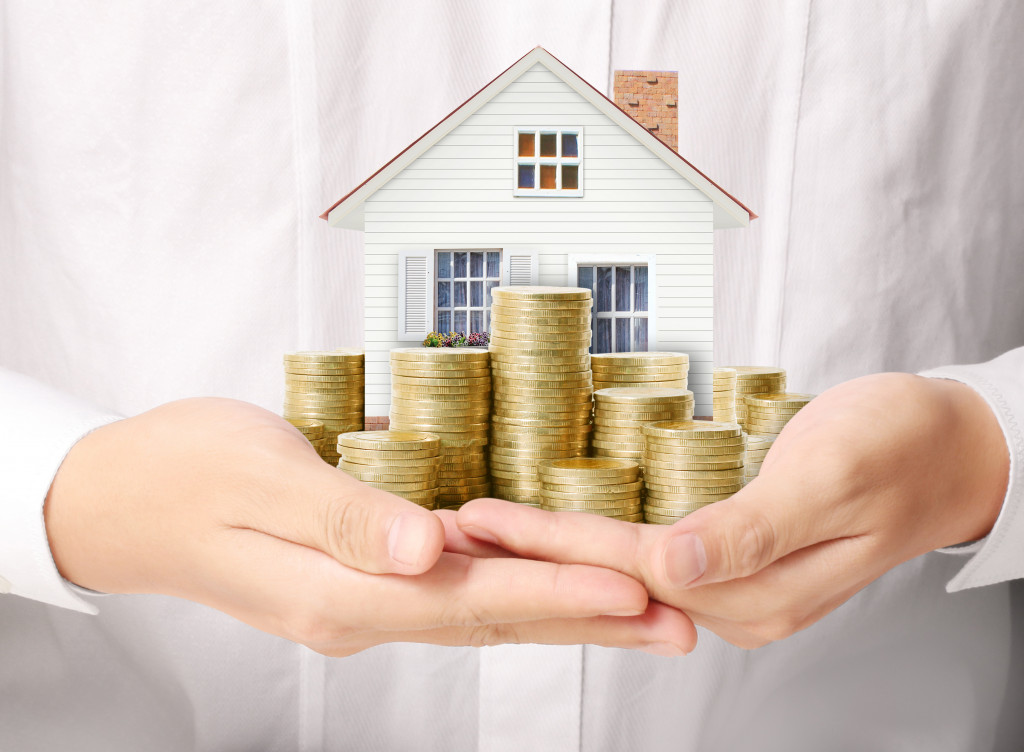 Simple Ways to Enhance Your Home's Curb Appeal
Enhancing your home's curb appeal doesn't have to be expensive. You need to learn some practical strategies to ensure you can improve your property's exterior without breaking the bank. To give you an idea, here are a few suggestions that you can consider:
Invest in a visually appealing front door—If you have a limited budget, you can quickly spruce up your home by giving your front door a makeover. You can consider changing your doorknobs and install ones with sleek and modern designs. You can also repaint your door, so it looks good as new. If it's too old, however, consider contacting door suppliers so that you can have it replaced.
Install some outdoor lighting—Homeowners often forget that it's also vital to add lighting outside their homes. Ensure to avoid this mistake and find the ideal lighting types to add to your home's exterior. Installing outdoor lighting will not only add to your home's beauty. It will also significantly raise the safety and security features of your property. Having a well-lit home can discourage burglars from entering your home.
Repair your windows—Consider repairing or replacing your windows as well. You might think that windows don't have a significant role when it comes to improving your home's aesthetics. In reality, windows can contribute to enhancing your property's design and style. If you don't repair old windows, your home will probably look old and damaged. Thus, consider repairing them as soon as you can.
Power wash walkways and driveways—Maintaining cleanliness outside your home is also necessary if you want to enhance your property's curb appeal. You can look for experts who can help you power wash walkways and driveways. This way, you can get rid of stubborn dirt and mould outside your home. You can also power wash your home's siding so that it looks better.
Work with a landscape artist to improve your lawn—Don't forget to contact a landscape artist so you can get professional assistance in improving your lawn. These experts can help you install plants and add features that can help significantly improve your home's curb appeal. They can provide you with professional advice about how to maintain your lawn as well.
Repaint the exterior part of your home—Another quick trick you can use is to repaint your home's exterior. Consider changing your property's colours, especially if your exterior paint has never been replaced for years. You can look for online inspirations so that you can have an idea of some ideal colour combinations that you can use for your property.
Following these simple steps can significantly improve your home's aesthetics and curb appeal. With these upgrades, you can rest assured that your property's value will increase. Also, you can significantly enhance the visual appeal of your property.
This will make you feel proud and happy knowing that you have an impressive-looking home. Guests and even passers-by will appreciate your property's visuals. Also, if you ever decide to sell your home, you can quickly attract potential buyers because your home will look presentable and inviting.