Buying a beach house is not the same as buying a regular residential dwelling. Firstly, you buy it to unwind and relax during holidays, weekend gateway, and escape when feeling low. Therefore, it needs to be perfect. Secondly, they are costly so you wouldn't want to pay heftily to avail little facilities and poor experience. So you must put a lot of thought into buying it.
Most people know what to expect from a beach house. But each property is different. So, you might want to choose one that resonates with your lifestyle and choices. There are many kinds of beach houses to choose from. However, one size rarely fits all. Here you will read about the various features to look for in a beach house.
Location
This is the first thing that you should consider. The location of the house will also affect the price. If you are looking for a villa or a sprawling home overlooking the sea, be ready to pay a hefty amount. You have another option of buying a house a few streets away. However, if you are traveling with kids and seniors, you should book one on the beach. It will solve your mobility issues.
Additionally, you will be saving some money on transport. That is unless you would take your family walking right to the beach from a house, a street away. Since getaways aren't a usual occurrence, suggest splurging little on home on the beach and having the best time of your life.
Terrace Cover
Most beach houses have awnings, and terrace covers, made from slate, copper metal, or wood shakes. The copper ones are trendy for their reflection capabilities. Moreover, it is lightweight and durable. Sometimes, solid hurricanes and tornadoes near oceans damage the top part of such houses.
During your stay there, you may fall prey to such a natural calamity. So, you might need a metal roof repair in an emergency if no manager is staying there. Going on a holiday and running about town to get a handyman may not be a good combination.
Even if a property manager is available, you might face hassles shifting from one room to another. So, it is better that you go for slate ones. These tiles can last for over a century. Moreover, they face minimal damage in strong winds.
Outdoor Showers
If you are going to the beach, you are bound to get a lot of sand and water on yourself. So, check if the beach house you have finalized has an outdoor shower. The best ones do have them. Moreover, if you have kids, then this is essential. Nobody would want to take all the sand inside the living and sleeping area.
Your kids might even cover the beds and sofas with it. It will be cumbersome for the family. You also need to hang your wet suits and towels outside the shower area until the water drains off. You can also bathe your pets there. This may seem to be a tiny thing, but it is not.
Wide Windows
Simply stating, there is no point taking a beach-facing house if the windows are small. You must look for large floor-to-ceiling bay windows. These large windows allow plenty of light and air inside. In the evenings, you can feel the calm wind blowing through the house. After the evening, you might want to avoid the beach area. However, sitting on the patio in a beach deck chair might be an exciting proposition. Moreover, large windows also give a sense of spaciousness to even small rooms.
The weather at the beach can change at any time. So, if it rains, you can join in with your family to watch a movie or two. Anybody would love to glance at the rainwater trickling along the large window panes. It is undoubtedly a surreal sight, with the sea as a backdrop. That is an added advantage of feeling the beach from the interiors.
Open Dining Area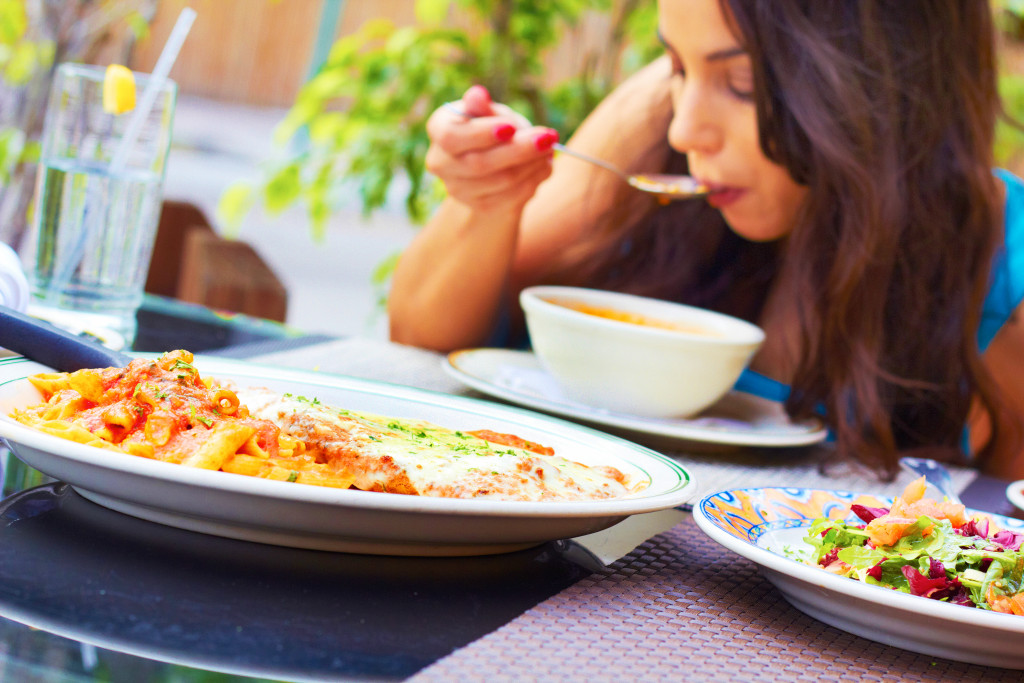 Beach-front dining areas are the thing that dreams are made of. Ideally, you should find a dining area on the front porch or the house's first level on an open balcony. You can always request a cover above or any awnings. So, you can now hear the waves hitting the sand while having food. You can even arrange music in the background to accompany the lullaby of the ocean.
Buying a seaside property is a dream for many people, and maybe yours too. If you are about to make your dream come true, you'll need to do some research and hunting. Trust me when I say that doing some legwork is preferable to regretting it later if you buy the wrong house.