Intimate gatherings are a great way to catch up with relatives and friends. But, being a great host or hostess seems to be a bit of a challenge. It is nerve-wracking to organise even a simple afternoon of a barbeque party. More so, when it is an overnight stay. Here are some ways to help you host a memorable event.
Think of a Perfect Spot in Your Home
Outdoor living spaces are a hit for most guests. That is because it combines the beauty of the outdoors and the comfort of the indoors. Your meticulously-built patio or your beautiful deck are perfect candidates for gatherings.
Have a set-up where you and your guests can have free-flowing conversations and foods. Remember to focus on comfort, so add many throw pillows and provide some sort of shade. If your gathering extends through the night, have some fairy lights available to give a soft glow.
Take into Consideration Your Guests' Interests
Before conceptualising your activities, think of your guests' personalities. Are they the active type that will enjoy group games? Or do they love an unstructured time that a barbeque party gives? They can heap their plates with food and roam around for conversations. Your guests may be movie enthusiasts that will get excited over a marathon in an outdoor movie set-up.
Whatever the theme that you think of for your gathering, make sure that everybody will enjoy it. You can even get a group consensus of what they want to do.
Treat Your Guests to Some Refreshments
Whatever the activities you have in line, do not forget an essential element. Your guests would be coming from different places and will be thirsty from their ride. As a gracious host or hostess, have welcome refreshments handy. You can go with something that has fancy accessories. But, what is more important is that your guests will have their thirst quenched. Do not wait for them to even ask for it. Also, make sure that cold drinks are accessible guests throughout the event.
Tackle Small and Often Forgotten Details
In hosting small gatherings, some get caught up with the big and fancy details. But, it is the little details that make a big difference. Your guests may appreciate the décor of the place. What they will remember most, though, is the feeling that they are at home in your event.
How are you going to create such a feeling? For one, have a designated place where they can put their coats and other belongings. Also, be mindful if your guests have pets or kids along with them. Make sure that their fur babies and their kids will also enjoy it. Lastly, make your restrooms accessible and with everything that your guests will need.
Toss an Uncomplicated Meal Plan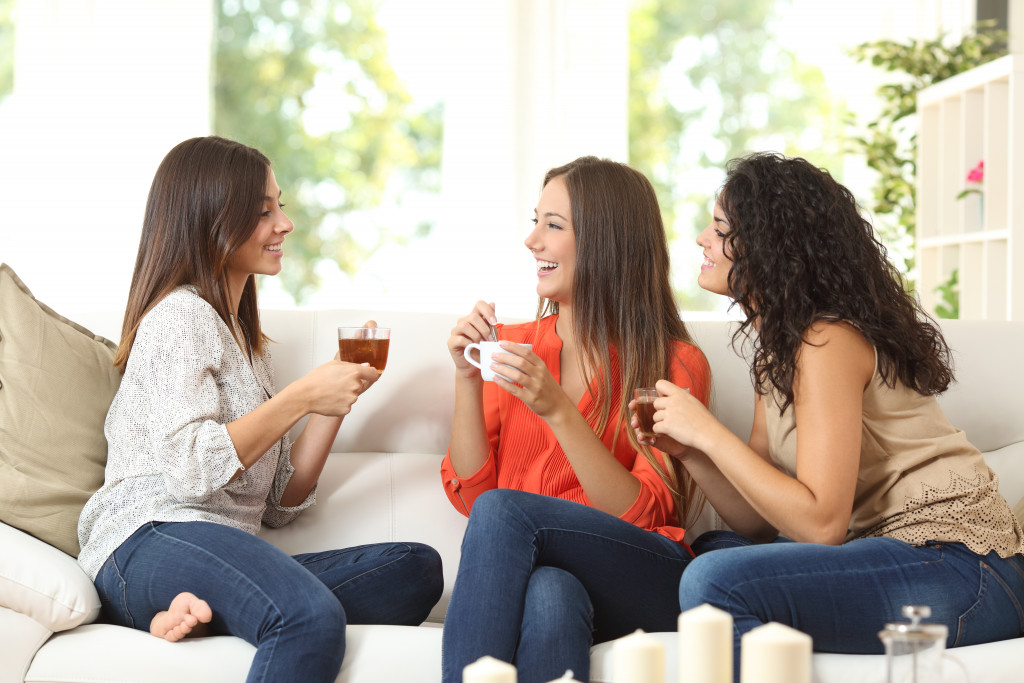 One of the biggest stress of any host comes from meal preparations for a gathering. That should not be the case. Remove this burden by choosing easy-to-prepare foods. Examples of which are fruit platters, nachos, or pizzas. You can even assign some guests in your barbecue grill if they are amenable to it. You do not have to carry the whole weight of meal preparations alone. The more important thing is that your guests enjoy their food.
Intimate gatherings are not about acing all the details for the perfect party. It is about comfort and fun. Simplify your preparations and look at the details that matter most.