Face it; not everyone can afford a brand-new luxury car. But that doesn't mean you can't make your car look like a million bucks! Whether you have an older model or just want to freshen up your current ride, there are plenty of ways to enhance its appeal and make it stand out from the crowd. Read on for six easy tips to get your car looking great in no time!
1. Customize Your Wheels
One of the simplest and most effective ways to give your car a facelift is with custom wheels. If you don't want to splurge for expensive aftermarket wheels, consider getting some wheel covers instead. They come in a variety of shapes and sizes, so you can easily find something that will fit your budget and vehicle.
Plus, they look great and are relatively inexpensive compared to other options. For example, you can find basic wheel covers for as little as $40 and more intricate designs for around $100. When choosing, look for ones made of durable materials designed to stay securely in place.
In addition, you can also find adjustable wheel covers, which come in various colors to choose from. This way, you'll be able to customize your wheels and make them unique without having to break the bank.
2. Install Custom Exhausts
Custom exhausts come in all shapes and sizes—from single-pipe systems to dual-exhaust models—so you can easily find one that fits both your budget and style preference. These upgrade the sound of your engine (if you get the right size), and they also add an aesthetic touch with their stylish finishes.
Plus, if you install them yourself, it doubles as a fun project! To start, make sure you get the right size and type of exhaust for your vehicle. Once you've got that down, grab a few basic tools and check out some online tutorials to help guide you through the process.
If you're unsure or would rather leave the installation to a professional, you can always take it to a local shop and have them take care of it for you. It's also important to remember that this is a more expensive option, so make sure you do your research and get the best deal possible.
3. Replace Your Headlights/Taillights
Replacing your headlights or taillights is another great way to instantly add style points to your vehicle. You can even get special LED bulbs that give off brighter light than standard halogens while consuming less power—a win-win!
Plus, some models are equipped with built-in turn signals or fog lights, making them even more appealing. This is also important because it ensures that your car will be seen more easily on the road and helps keep you safe.
When choosing, make sure to pick a product that is made of durable materials and offers a long-lasting shine. You can usually find these for around $50 or less, so they're relatively affordable compared to other options.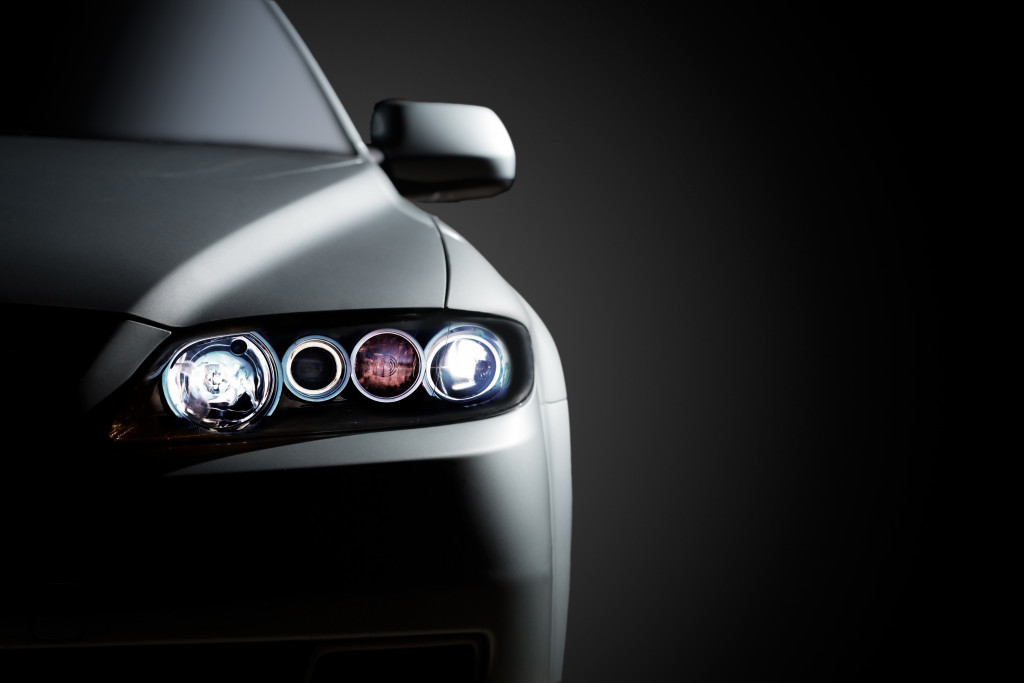 4. Enhance Your Windows
Consider getting tinted glass if you want to add a special touch to your windows. This will not only give you more privacy while driving but also help protect your car's interior from the sun's harmful UV rays.
Quality window tinting can come in a variety of shades, from light to dark, so you can easily find one that suits your style. For example, go for a lighter shade if you're looking for something subtle and classic. Or, if you want a more eye-catching look, opt for a darker hue.
On average, window tinting usually costs around $100 but can vary depending on your car's make and model. Regardless of the price, it's a great way to give your ride a unique edge while protecting its interior at the same time.
5. Upgrade Your Seats / Interior Accessories
Upgrading the seats in your car is another cost-effective way to spruce up its interior without breaking the bank. Many aftermarket seats offer more comfort than stock ones while giving off a sporty vibe at the same time.
You can also replace interior accessories such as seat belts and floor mats with fancier versions that match your vehicle's color scheme for added effect. This is a great way to instantly transform the look of your car and make it stand out from the crowd.
Not only that, but you can also find interior accessories that are specifically designed to improve the functionality of your vehicles, such as phone holders or cup holders. So if you want to get the most out of your car's interior, these upgrades are definitely worth considering.
6. Add Specialty Decals/Stickers
Adding specialty decals or stickers is a creative way to show off your personality without being too overbearing. Whether it be punny sayings or graphics related to popular culture, there are plenty of options that will help customize your ride without costing too much money!
Be sure to look for high-quality decals made of durable materials that can withstand the elements. And if you're feeling extra creative, why not design your own sticker? That way, you have a one-of-a-kind product that nobody else has!
No matter what route you choose, adding decals to your car can help it make a statement on the road.
Any guy can turn his average ride into something truly special with just a few simple adjustments! Whether it be replacing headlights or adding custom decals, these tips are surefire ways to give any car an extra boost of appeal on the road — while saving money at the same time! So what are you waiting for? It's time to start upgrading!