Designing or remodeling a house is a challenging yet fun thing to do, especially when you're working on a kitchen. Before you start swinging that sledgehammer to break down walls and partitions, consider the following first:
Design
The first thing you need to ask yourself is how you want your kitchen to look like. Do you want it to match everything in your house or do you want it to stand out? What types of furniture and appliances do you see in it?
Based on these questions, you can take off in the right direction. Here are the three typical kitchen design themes:
Traditional Kitchen Design: Traditional kitchen designs fit right in with period homes. Farmhouse and country kitchens are perfect examples of this style. They exude warmth, comfort, and coziness.
Modern Kitchen Design: When we say modern or contemporary, the first thing that usually comes to mind is minimalist. Clean lines and surfaces. Sleek design. Clutter-free.
Freestanding Kitchen Design: Somewhere in between traditional and modern is a freestanding design that fits both traditional homes and contemporary urban dwellings. The challenge with freestanding designs is it requires more thought as they are not as straightforward and thematic as a contemporary or traditional kitchen.
You will need to be on top of everything because designs like these are based entirely on the personality and preference of the homeowner.
Before you call your local cabinet maker and start making arrangements, hold on for a sec and make sure you plan this one thoroughly.
Layout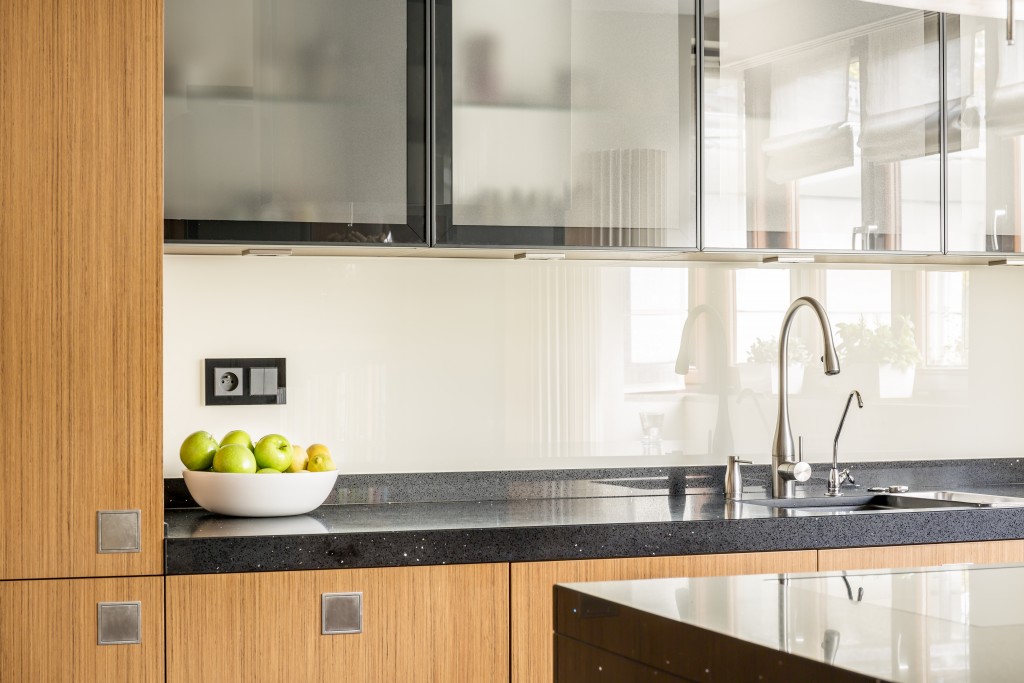 Another thing that you need to consider is the kitchen layout. According to HGTV, kitchens have gone from the solely-food-prep area where only one person is at work to a multi-functional, multi-person cooking area.
That being said, the different design layouts have also adapted with the times. What used to be a simple long-counter-design has now evolved into galley, L-shaped, horseshoe, and island layouts.
Materials
Your choice of materials will primarily depend on the style that you choose and your budget for the project. Using the best quality materials for your kitchen will ensure a greater added value to your property. Plus, it's almost always accurate that the better your material quality, the longer your kitchen will stay in great condition.
Hardwood and plywood work well with a traditional kitchen design. Hardwood is ideal for kitchen cabinets within this design preference. If you're looking at going down the more modern route, fiberboards and other similar lightweight materials are inexpensive but will last a pretty long time if taken care of properly.
While we would not normally recommend veneer or particleboard as they are prone to chipping and peeling over time, if you are under a tight budget, these might work for you.
Other than the type of wood you will use, you also need to consider the materials for the backsplash, the countertops, and the floor. There are several inexpensive yet durable materials to choose from. You just need to do your homework and research about which ones will work best for your style and budget.
Color
One of the first things people will notice about any space or room is the color. How you use color on your kitchen walls, cabinets, upholstery, appliances, and trinkets will all contribute to its overall aesthetic value. You can decide to go neutral, warm, or bold. What's important is you create a harmonious fusion of design elements.
We hope you found this simple guide helpful enough. Good luck with your kitchen project!