The idea of setting up a home office is exciting, but the actual activity can be overwhelming for most people. Here are the most important things that you should consider for setting up a functional home office.
An Ideal Office Location
The first and most crucial factor is the location of the office space. The nature of your work will largely influence this. If it's the kind of job that requires total concentration and privacy, then you will have to consider putting it up at a corner in your bedroom, or you can convert your garage, basement, or spare room to an office.
If your work is flexible and you might once in a while need to host clients or if you want to look after your kids as you work, then you can allocate space in your dining area, living room, or even kitchen depending on the nature of your work.
When choosing a location, consider the power points. Choose a spot that is close to a power source to avoid the clutter that comes with cables and wires crisscrossing on the floor or your desk. Get a reputable electrical service in Utah to neatly fix the electrical cables and sort you out on the power points.
A Comfortable Desk and Chair
What comes to mind when you first think of working from home is the comfort, and so this should be on top of your list. As much as your budget allows, pick a comfortable chair and a big enough desk. Compromising on these two can be detrimental to your health.
You risk constant back and neck pains which in the long term slows down your productivity. It's fine if you opt not to get a typical office chair, but ensure it is comfortable and supportive. However, an office chair would be ideal since you can always adjust it to the height you want and can comfortably move from side to side.
Proper Lighting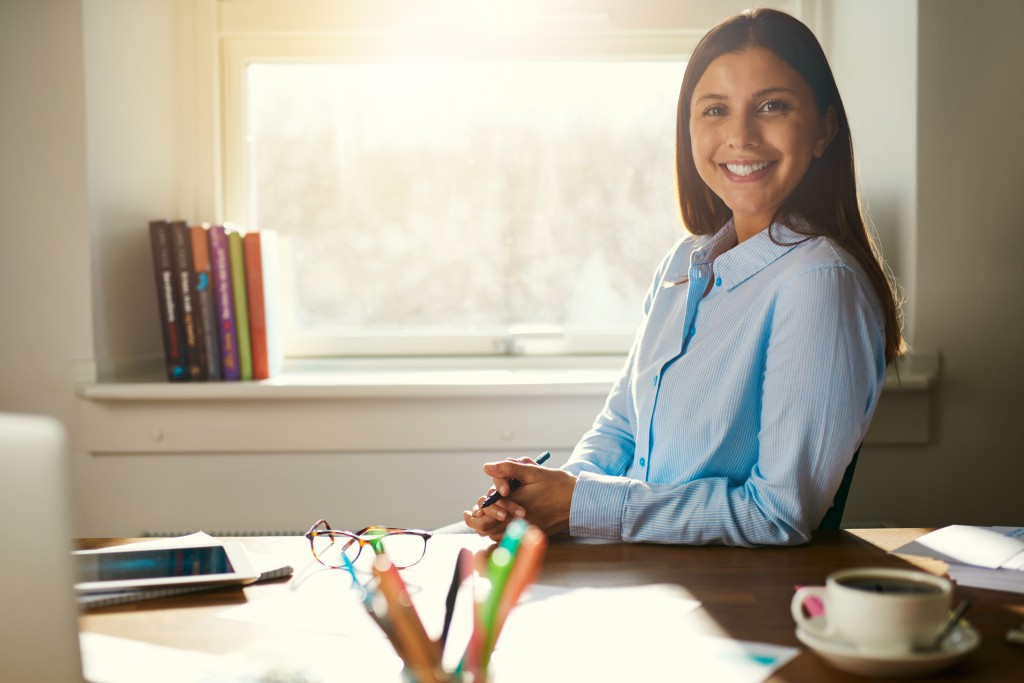 Most people prefer to convert their basement or garage to a home office which is fine. But, the challenge with these is lighting, especially natural lighting.
Anyway, if that's the only option you have, compensate it by investing in a high-quality lighting system. A room that is well lit prevents eye strain and boosts your working mood.
Consider Storage
Depending on the nature of your work, you might need a bigger storage unit or just a desk with drawers. Either way, keep the things you will often need at reach so that you don't have to keep moving around in the middle of working. Things like a printer, a phone, and chargers are things that you use often, so store them at an arm's reach.
For equipment and files that you need like maybe once a week, a month or a couple of months, you can store them elsewhere to avoid clutter. You can make use of your basement or garage for such files. It is important that you have your home office as tidy and neatly organized as possible.
Designing and setting up a home office may be overwhelming in the beginning, but once you have everything in place, you will see how seamless your working will be. So, start with these important factors then you can move to the fun part of decorating your space.