Whether you're thinking about marriage or just looking to have fun, your first date will go better if you put in some thought beforehand to make it as positive as possible. Of course, it's scary if you have been talking for a while now. But you should feel excited that you're finally going to meet.
If that's the case and you have an upcoming date, good for you. But if you're single and you just want to prepare beforehand, then head over to your favorite dating app and start searching. You can search on OkCupid, Tinder, or any of those other options.
If you don't want to meet a total stranger, ask a friend or a family to set you up. Or better yet, try something new. What about a matchmaking service? They're not entirely a stranger since you'll be set up with someone based on your preferences and interests. It might even be a perfect match. Professional matchmakers use their expertise in love to help singles find dates suited for them. If you live near one of these cities and want some extra help, there's no harm in trying. If you're nervous about planning your first date, don't be! A date can be as simple or elaborate as you want it to be, and there are plenty of ways to make it memorable. If you're wondering how to plan a great first date, keep these tips in mind.
Choose Where to Go
After you've agreed to meet up, start planning your date. Some people like to plan these things, but it isn't necessary if you want to keep it simple. The important thing is that you're both on board with where you're going and when. Don't be afraid to ask your date what they prefer; trust me, it will be appreciated and help ensure things go smoothly.
Plan Your Outfit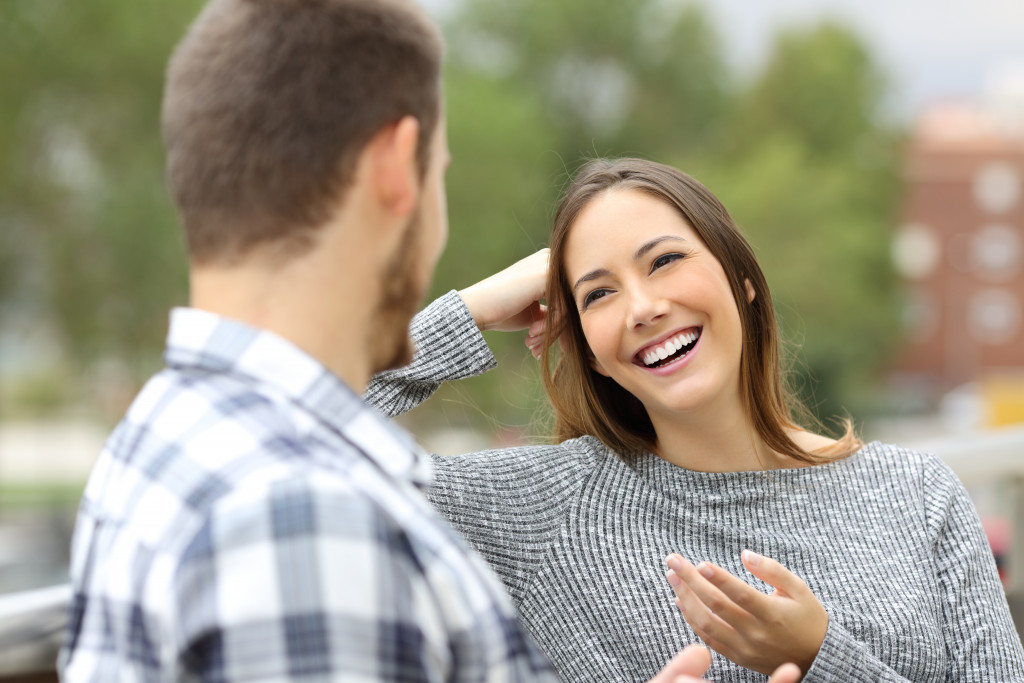 The clothes you wear say as much about you as your words do. Being stylish doesn't mean being flashy or expensive. It means making an effort to look put-together, even when you're just meeting friends for a hangout or grabbing lunch with your parents. When in doubt, it's always better to be overdressed than underdressed. Wear what makes you feel comfortable but not out of place. You should be confident, not awkward in your skin. Even if you are nervous, focus on looking good—it will make you feel good too. If you don't know what to wear, stick with something safe like polo and some pants. Never wear slippers on the first date since it's too informal.
Remember, the Little Things Count
It can be easy to underestimate all the little things you'll need to do to have a great first date. Remembering these little details—not being late or talking about things they have mentioned beforehand—can make or break your chance at becoming more than friends. They can also reach out for the check and offer to pay. Ask them if there is anything special that they would like or prefer to do on a date or where their favorite places are in town. You should always put your best foot forward on any date.
Set the Vibe for Romance
The environment you decide to meet for your first date sets the mood and tone. If you want to start a relationship with someone, what better way than in a romantic place? If you go somewhere like that from the get-go, it's easier to let loose and be yourself. When you feel more relaxed in each other's company, it shows—and people are more inclined to like and trust you. So take some time choosing a venue; whether you select a cozy coffee shop or an upscale restaurant, try to think of places that make both of you feel comfortable.
Send Messages for Updates
Before your first in-person meeting, you may want to do some investigative work, so why not send an email update or message? Send over details and assurance texts that you're not going to be a no-show. It's good etiquette to give your date an update to make their jitters go away. It is a simple way to keep your data updated on how you're doing and where you are in terms of coming up with new plans.
Never be afraid to ask questions, and don't rush yourself to make a decision. This isn't your first date, and it won't be your last. If you want it to go well, you can make it happen—even if you never talk again. So relax and enjoy meeting someone new.