Homeowners should expect to spend at least $0.5 per square for materials and around $10 to $25 per square foot for installation of shower tiles. The actual price will vary based on the size of your shower and type of tiles. A mid-sized shower project may cost around $2,000. You could estimate the expenses by measuring the square footage of the space, and multiplying the number by 1.15.
Remember that a contractor may not have the same estimate. However, it should not be too different from your own unless there are other factors involved such as professional tile and grout cleaning, or a complicated bathroom layout.
Cost of Materials
There are different kinds of tiles yet ceramic is your best option when you want the cheapest ones. You should prepare to spend around $530 on small tiles for a 1,056-square-foot space. The price will increase if you want to install larger-sized tiles. Porcelain costs a bit more than ceramic, but the former is a stronger and more water-resistance material.
While smaller tiles save money upfront, your cost of labor may be more expensive because of the additional time for installation. Consider spending extra on larger tiles to reduce the cost of labor. Think carefully if you want to install the materials by yourself, as it could take up to five hours of place tiles one after another. It is not advisable to install several tiles at once, due to the risk of improper alignment.
Cost of Labor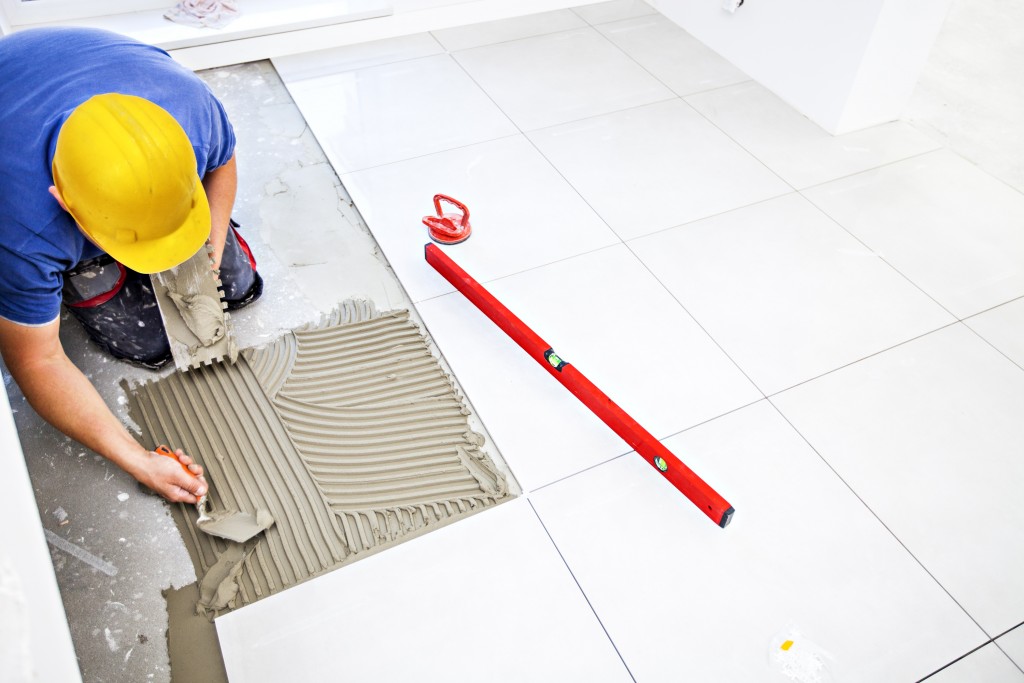 Another reason why you should hire a professional involves the use of special equipment. You may need a wet tile saw to cut tiles for a specific size. You're not only paying for a contractor's skill when you hire one, but also the knowledge of handling equipment But be sure to ask for at least three quotes from different service providers before choosing the right professional.
Some contractors charge per hour from $30 up to $120 based on the complexities and size of the project. It is possible for the price to include the cost of materials, so it may save you money from going to the local home depot.
Labor Fees per Material
A 90-square-foot shower covered with floor and wall tiles will cost an average of $2,000, unless you will not use ceramic or porcelain as the material. The average price of installing ceramic or porcelain tiles ranges between $4 per square foot and $25 per square foot.
If you are retiling a floor, this could add another $4 to $10 per square foot for the removal of old tiles. Some tasks like repairing sub-floors may not be necessary if the area remains in good condition. Otherwise, you may need to spend at least $10 to install a new one.
There are other reasons for hiring a professional for shower tile installations, and these refer to the specific style and aesthetics that you want for the bathroom. It is better to spend extra on warranties for workmanship and materials, which may come in handy if ever you plan to sell your house.