It's finally time to retire — you've worked hard for years, and now it's time to relax and enjoy your golden era. But just because you're no longer working doesn't mean you have to spend your days sitting around doing nothing. There are plenty of ways to stay active and enjoy your retirement, and you can make the most out of it in simple steps. Here are a few tips to help you get started.
Get involved in your community.
One of the best things about retirement is that you finally have the time to pursue your passions and interests. However, it can be easy to become isolated and disconnected from the world if you're not careful. That's why it's essential to get involved in your community during retirement.
There are many benefits to getting involved in your community, including staying active and connected to others. When you're active in your community, you'll have access to resources and activities that can help you stay healthy and engaged. You'll also have opportunities to give back and make a difference in the lives of others.
There are endless ways to get involved in your community, so there's sure to be something that interests you. Whether you volunteer your time, join a club or group, or interact with your neighbors, getting involved in your community is a great way to enjoy your retirement years.
Find a hobby.
When people think of retirement, they often envision a life of leisure. However, many retirees soon feel bored and unfulfilled without a purposeful activity to fill their time. Fortunately, many leisurely activities are perfect for older adults.
For example, gardening is a great way to get outside and enjoy the fresh air. It can also be quite therapeutic, helping to reduce stress and anxiety. Other popular retirement hobbies include reading, knitting, and woodworking.
With so many options to choose from, it's easy to find a hobby that suits your interests and lifestyle. So don't wait until you retire to start looking for a new hobby — the sooner you start, the better.
Nurture your relationships.
Just because you're retired doesn't mean your social life has to end. Maintaining strong relationships is more important than ever during retirement. According to recent research, social interactions can help reduce stress levels, improve cognitive function, and even boost your immune system. And while it's true that some friendships may fade away during retirement, there are many opportunities to meet new people and nurture new relationships.
Joining a club or taking a class are great ways to meet like-minded people, and volunteering is a beautiful way to give back to your community while also making new friends. Whether you're reconnecting with old friends or building new relationships, nurturing your social life during retirement is essential for maintaining a healthy and happy lifestyle.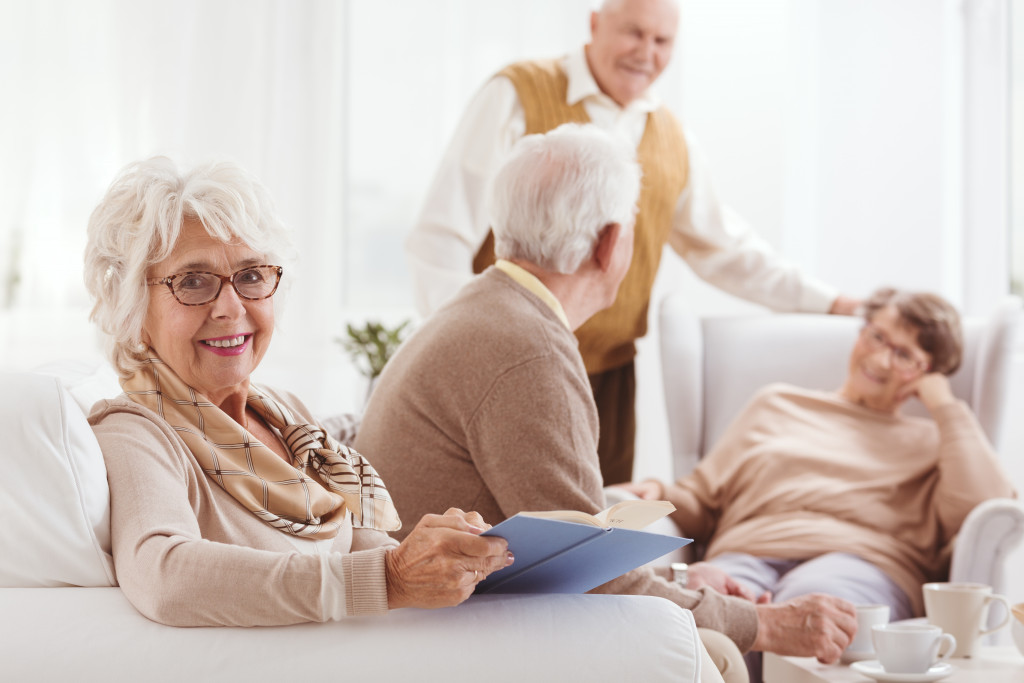 Seek professional assistance.
Many people dream of a retirement spent relaxing at home, surrounded by family and friends. However, it can become more challenging to maintain independence as a person gets older. Health problems, declining eyesight, and other age-related issues can make everyday tasks a chore. As a result, more and more seniors choose to move into assisted living homes.
In an assisted-living home, residents have access to 24-hour care from trained professionals. They can also take advantage of social activities, transportation services, and other amenities.
Assisted living provides the perfect balance of independence and support for many seniors. It's important to remember that there is no shame in seeking professional assistance during retirement. With the right help, you can enjoy your golden years.
Use technology
Although it may seem counterintuitive, technology can help you stay connected and engaged during retirement. You can use it for various purposes, including keeping in touch with loved ones, getting involved in your community, and staying updated on current events.
There are many ways to use technology to your advantage. For example, you can video chat with your grandchildren, join an online book club, or participate in virtual fitness classes. No matter how you choose to use it, technology can help you stay active and engaged during retirement.
Start a business.
Generally speaking, making the most of your retirement means having enough money to cover your costs and live comfortably. For many people, that means supplementing government benefits with additional income from part-time work, investments, or a small business.
Starting a business in retirement has several advantages. You likely have more time to dedicate to it than from a time when you were working full-time. You can choose to work on something you're passionate about, leading to increased satisfaction in retirement.
Owning your own business can provide extra income to help cover costs or fund leisure pursuits. Starting a business can give you a sense of purpose and structure in retirement. So if you're looking for ways to make the most of your retirement years, starting a business may be worth considering.
No matter how you choose to spend your retirement years, it's essential to make the most of them. By following the tips outlined in this article, you can ensure that you'll enjoy a healthy, happy, and fulfilling retirement. What are you waiting for? Start planning now!