Spending time with your children is essential to their development. How you interact, engage, and have fun together as a family is crucial to building a strong bond. According to recent studies, children who spend quality time with their families are more likely to be successful in school and have happier relationships when they're older.
Are you looking for some fun places to take the family? Many parents tend to have a hard time thinking of places to go that will accommodate all ages, interests, and energy levels but don't worry, here are 6 great places to take the family:
Zoo
The Zoo is an exciting place to visit for families with young children. There are a variety of animals to see, and the kids will love the chance to get up close to some of them. Most zoos also offer educational activities and talks, a great way to learn about animals. The grounds are well-maintained, and there are plenty of places to eat and drink. The only downside is that it can be pretty crowded, particularly on weekends and school holidays. However, if you plan your visit for mid-week, you should be able to avoid the worst of the crowds.
Aquarium
An aquarium is a great place to go if you want to see some beautiful fish and other sea creatures up close. There are often interactive exhibits where kids can touch and feel different sea creatures. They may also have opportunities to feed the animals. Aquariums often display a wide variety of sea life, including colorful fish, turtles, octopuses, and more. Many also have educational programs that teach kids about the importance of ocean conservation. And of course, they're a great place to take photos! Whether you're looking to learn more about marine life or have a fun day out with the kids, an aquarium is a great option.
Local Theater
A local theater is a great place to take the family for a day or evening. Most theaters have a variety of showings, so you can find something everyone will enjoy. You can also usually find discounted tickets if you plan ahead. Many theaters also offer special events, like costume contests or sing-alongs, which can make for a fun and memorable experience. In addition, most theaters have concessions available, so you can buy snacks and drinks to enjoy during the show. And if you get there early, you can usually find some good deals on parking. So if you're looking for a family-friendly place to visit, check out your local theater.
Museum
One great family-friendly activity is visiting a museum. You can learn about history, art, science, and much more while spending quality time together. But with so many museums, how do you decide which one to visit? Consider the ages of your kids. For little ones, a children's museum may be the perfect option. These museums are designed specifically for kids and usually have interactive exhibits that make learning fun.
If you have older kids, they may enjoy a visit to a more traditional museum, such as an art museum or history museum. Many museums also offer special programs and activities for families. Check the website or call ahead to see what's available. No matter which museum you choose, a visit will be a fun and educational experience for the whole family.
Amusement Park
Amusement parks are great places to take the family for a fun day. There are usually a variety of rides to suit all ages, from thrilling rollercoasters to gentle carousels. Most parks also have a selection of food outlets and other attractions, such as arcades and shows. One of the best things about amusement parks is that they provide a safe environment for children to explore and have fun. The rides are carefully inspected, and there are usually security guards on duty. Plus, there's always someone on hand to help if you get lost or need assistance. So if you're looking for a family-friendly day out, an amusement park is a perfect choice.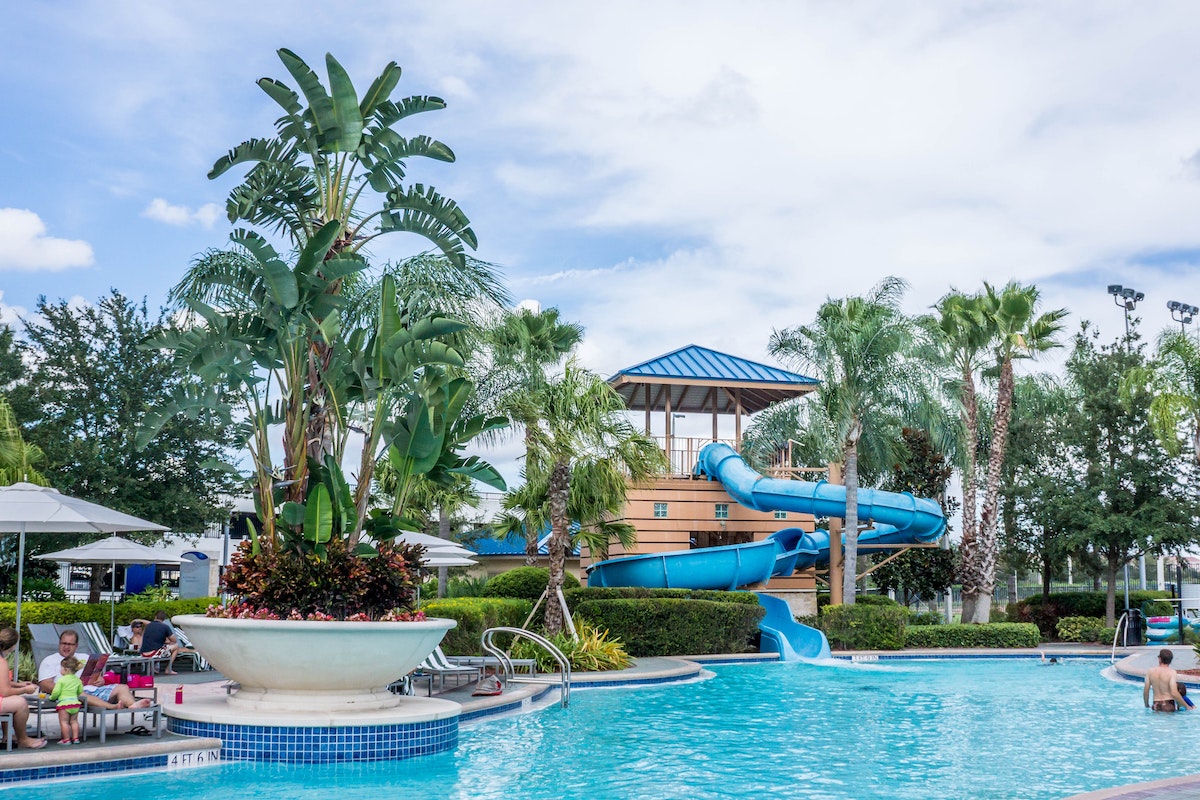 Water Park
A water park is a perfect place to cool off on a hot day. There are slides, pools, and other water features to keep everyone entertained. And, since most water parks are outdoors, you can enjoy the weather while you play. Many water parks also have food options available, so you can refuel after a long day of splashing around. Best of all, water parks are usually reasonably priced, making them a budget-friendly option for families. So, if you're looking for a fun-filled day that won't break the bank, a visit to the water park is sure to fit the bill.
The bottom line
There are lots of great places that families can go for entertainment. Whether you're looking for somewhere educational or just somewhere fun, there's sure to be a place on this list that's perfect for you! So get out there and explore with your family today!