To restart the local tourism industry, Victoria launched the "Stay Close, Go Further" campaign in November 2020. It aimed to encourage local people to explore regional Victoria, Melbourne, and other spots in between.
However, when the coronavirus Delta variant wreaked havoc in June 2021, Victoria had to be put on lockdown. Thankfully, lockdown in the state ended on October 21 at 11:59 p.m., according to the Department of Health.
With this news, two of the country's largest cities, Melbourne and Sydney, are opening up their borders to fully vaccinated visitors. In the same way, Victoria is allowing fully vaccinated visitors from neighbouring New South Wales. But if you're travelling from other states, you need to get a permit from the state's government services website.
The easing of travel restrictions to Victoria is big news, considering it's one of the most visited places in Australia. In 2019, the state welcomed 36.5 million visitors, according to the country's leading travel insurance provider, Budget Direct. It has some of the country's most beautiful natural destinations, central business districts, parks, and islands. If you go there, you might be convinced to make it your home.
The state also offers numerous activities. An overnight stay is never enough to do and explore everything. You can get a taste of one of the world's best coffees, go offroading, meet friendly locals, experience the local culture, and make memories to treasure. However, remember to comply with current travel restrictions and minimise the coronavirus transmission rate.
With that, here are some of the best destinations in regional Victoria, just near and around Melbourne.
Yarra Valley and Dandenong Ranges
The Yarra Valley is famous for its early morning balloon flight over the region's vineyards. At the heart of it is the Healesville Sanctuary, where the country's iconic animals can be seen closely and personally.
The Yarra region also boasts of the Dandenong Ranges, where fern glades, forests, winding roads, and walking trails can be explored. You can also visit its renowned gardens, craft stores, and art studios. The Yarra Valley and Dandenong Ranges are just less than an hour from Melbourne.
Gippsland
The Gippsland region is famous for its nature destinations — national parks, lakes, beaches, forests, and mountains. It also has lush vineyards, often used as a backdrop for the region's abundant gourmet villages. It also has renowned restaurants, boutique distilleries, and local cellar doors. Home to some of the best art studios and galleries in the state, this can be reached within three hours, southeast of Melbourne.
Daylesford and the Macedon Ranges
The Daylesford and the Macedon Ranges are famous for their mineral waters, award-winning restaurants, and luxurious accommodations. The region also offers exquisite food and wine, art galleries, wellness retreats, and historic towns. You can also explore its spectacular forests, parks, and gardens with falls, lakes, and other waterways. Find all of this is an hour and a half from Melbourne.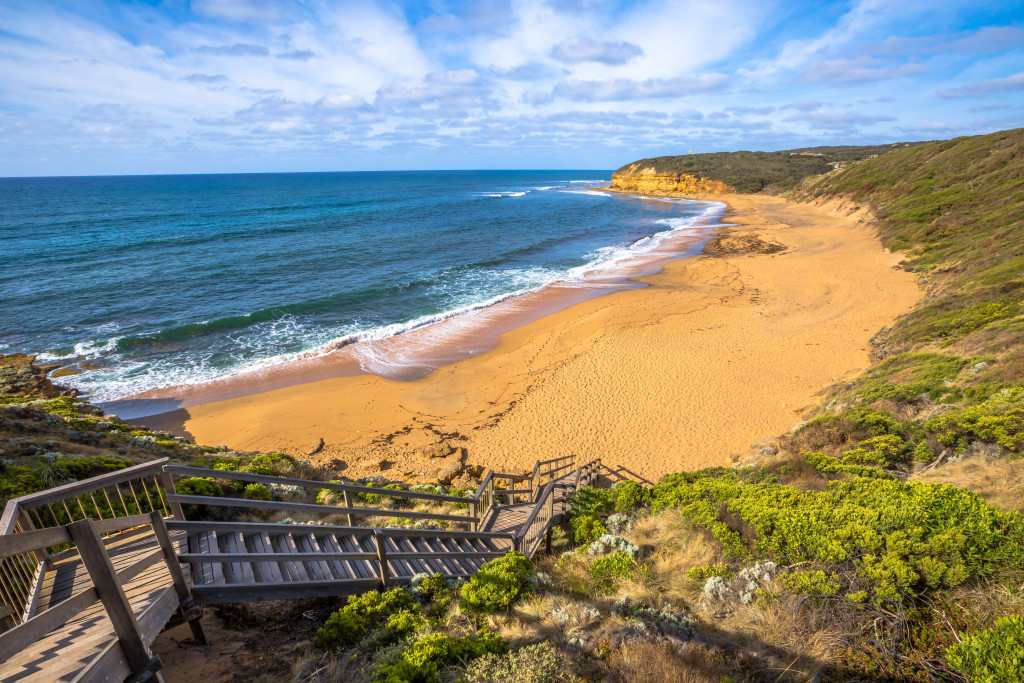 Geelong and the Bellarine
Geelong and the Bellarine region is famous for their lush golf courses, historic streetscapes, foodie scene, beaches, and seaside villages. No wonder people reckon it's the best place to live a good life. When you go there, you may never want to leave.
It also has Ashbury Armstrong Creek, a tight-knit community with wide-open spaces and a refreshing environment. It blends town and city living. The Geelong and the Bellarine region is just a little more than an hour away from Melbourne.
Mornington Peninsula
The Mornington Peninsula is famous for its beaches and thermal springs, combining European coastal living with Aussie style. It's also known for its pinot noir, a variety of red wines. The region can be reached within an hour from Melbourne.
High Country
Three hours away, northeast of Melbourne, is the state's High Country region. During winter, visitors flock to its alpine countryside. During summer, tourists visit its wineries and vineyards.
Grampians
Also, three hours away from Melbourne is the famous Grampians region, home to the Grampians National Park. The park is one of the most visited parks for hikers in the state.
Phillip Island
Phillip Island offers water adventures for all members of the family. It's also one of the best destinations for wildlife lovers. The region has adorable penguins and koalas. You and your family can experience all of this just an hour and a half away from Melbourne.
A Place for Everybody
Whether you're a nature lover, history buff, art lover, or sports enthusiast, there is a place and destination for you in Victoria. A day or two will never be enough to explore the sights and experience what the state has to offer. To spend some real, quality time in Victoria and satisfy your travel needs, consider the destinations above. You'll be away but still close, healthy, and safe.