More and more Americans are freelancing now, according to UpWork's 2018 "Freelancing in America" study. More than 56.7 million workers are self-employed, a 3.7 million increase since 2014. The researchers attribute this to a more convenient Internet environment; after all, 64 percent of freelancers work online. Job portals and online banking have made it easier for people to earn a buck from the comfort of their home.
Despite the work-life balance freelancing brings, many freelancers are missing out on benefits, such as employer-subsidized health insurance. Information released by eHealthInsurance showed that insurance premiums averaged $321 a month for individuals and $833 for families in 2016.  Though freelancers may be earning way more than that, they still have to account for daily food expenses, mortgage, utility bills, and other payments. To be able to afford insurance, freelancers need to save whatever is left after expenses.
Or, they can find a way to get affordable insurance. Learn how you can get a good price on your health insurance without cutting corners on coverage.
Partner Up
If your partner has a regular nine-to-five job, you can get protection from their plan. This can be done even without a marriage license. As long as you live in the same house or share financial interests, you're eligible as a dependent. Make sure you have I.D.s showing that you have the same address or receipts that prove you're paying bills or mortgages together.
You may also register as a dependent on your parent's plan if you don't have a partner. However, this only applies to children under the age of 26. Insurance companies often provide discounts on top of employer subsidies for dependents, so your premiums are much lower than your loved ones'.
Filling the Gaps
Apart from the premiums, insurance deductibles can burn a hole in your pocket. This is the amount you have to pay in full before you get coverage. The average deductible cost in the United States is $4,358 for individual plans. However, a medical gap insurance firm may help ease your deductible woes. These providers break down your deductibles into manageable monthly payments so you can start getting coverage without having to pay a fortune upfront.
Join the Freelancers Union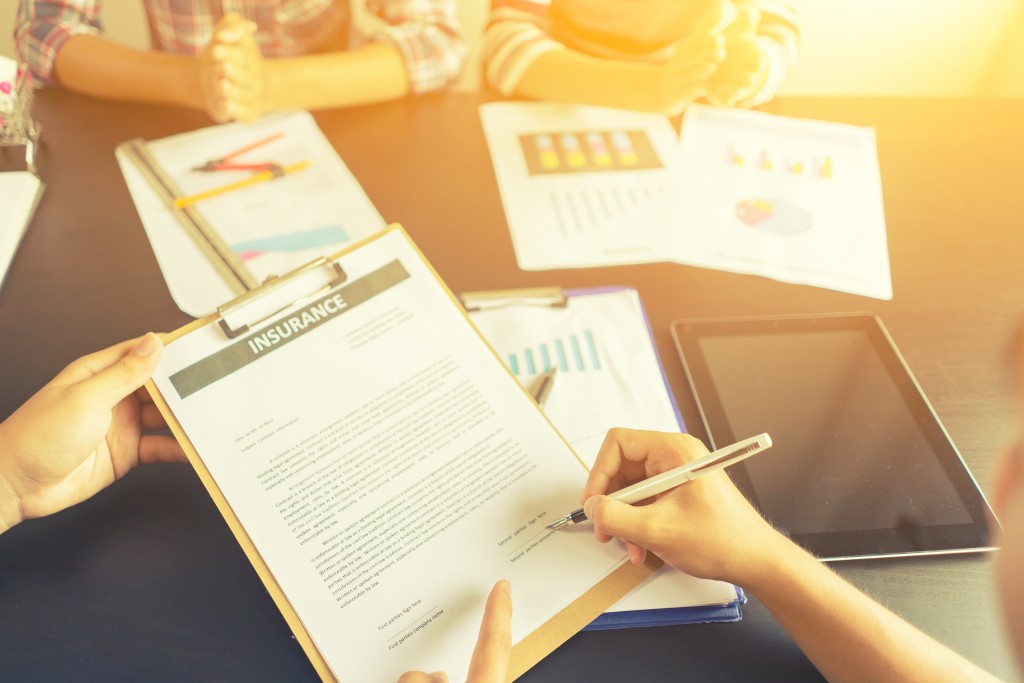 The Freelancers Union doesn't just fight for your rights; they also handpick health insurance options for you according to your budget, age, and state. The organization recommends getting a subsidy from the Affordable Care Act (ACA) before purchasing one of their benefits. The ACA, also known as "Obamacare" states that you need to be one to four times below the federal poverty level ($12,490) to qualify. As long as your yearly income is below $49,960, you're qualified for a discount.
Though being self-employed has perks, like better work-life balance and zero dress codes, its biggest drawback is the lack of healthcare benefits. But that doesn't mean you have to deal with expensive hospital costs unprotected. If you make an effort to get government subsidies and find a good gap insurance plan now, you'll rest easy later knowing that you're covered.