When it comes to living an adventurous lifestyle, there are many benefits to be had. For one, it can help improve your physical health. According to the Adventure Sports Journal, adventure sports can help improve your overall cardiovascular health, as well as your muscular strength and endurance.
Adventure can also help improve your mental health. According to a study by the University of Utah, participating in adventure activities can help reduce anxiety and depression symptoms. The study found that those who participated in adventure activities had lower levels of anxiety and depression and were also more satisfied with their lives.
So if you're looking for an exciting way to improve your physical and mental health, consider embarking on an adventure! However, you might not know where adventure is in your life. Here are a few areas where you can reap the benefits of an adventurous lifestyle.
Travel
When people talk about adventure, the first thing that comes to mind is often traveling. And for a good reason! Traveling to new places can be a fantastic adventure. It allows you to see new sights, meet new people, and experience new cultures.
If you're looking for an adventure-filled vacation, consider visiting some of the world's most beautiful and exotic locations. From the stunning beaches of Thailand to the majestic mountains of Nepal, there are plenty of unique places to explore.
Another great way to get your fill of adventure is hiking and camping in nature. There's nothing quite like spending time in the great outdoors, and plenty of trails across the globe offer breathtaking views.
Camping is a great way to unplug technology and connect with nature. If you're looking for a true adventure, consider spending a few nights under the stars in a remote location. Travel can benefit you in plenty of ways, making it an ideal place for adventure.
Outdoor Activities
If you're not into hiking or camping, there are still plenty of other outdoor activities that can get your heart pumping. From rock climbing and white-water rafting to bungee jumping and sky diving, there are plenty of ways to boost your adrenaline.
Sports will also allow you to get outdoors and have some fun. Consider playing tennis, going for a swim, or taking up surfing. The benefits of adventure don't stop there!
Another great way to get your adventure fix is by volunteering. There are plenty of organizations that offer volunteer opportunities in exotic locations. This is a great way to make a difference while having incredible life experiences.
Dating
Dating can be an adventure in itself! If you want to spice up your love life, consider going on some notable dates.
Try indoor skydiving or trampoline parks for a fun and different date idea. If you're feeling adventurous, you could go bungee jumping or sky diving together.
If you're not into extreme activities, there are still plenty of other options. Consider going on a wine-tasting tour, taking a cooking class, or visiting a new city for the weekend.
Online dating can also be an adventure. With so many different dating websites and apps, you're sure to find someone who shares your interests. Elite matchmaking services might also be a great option if you want a more personalized dating experience.
However, it will be necessary to be careful with dating. Some people might have ulterior motives, so avoiding skipping the getting-to-know stage is essential.
Career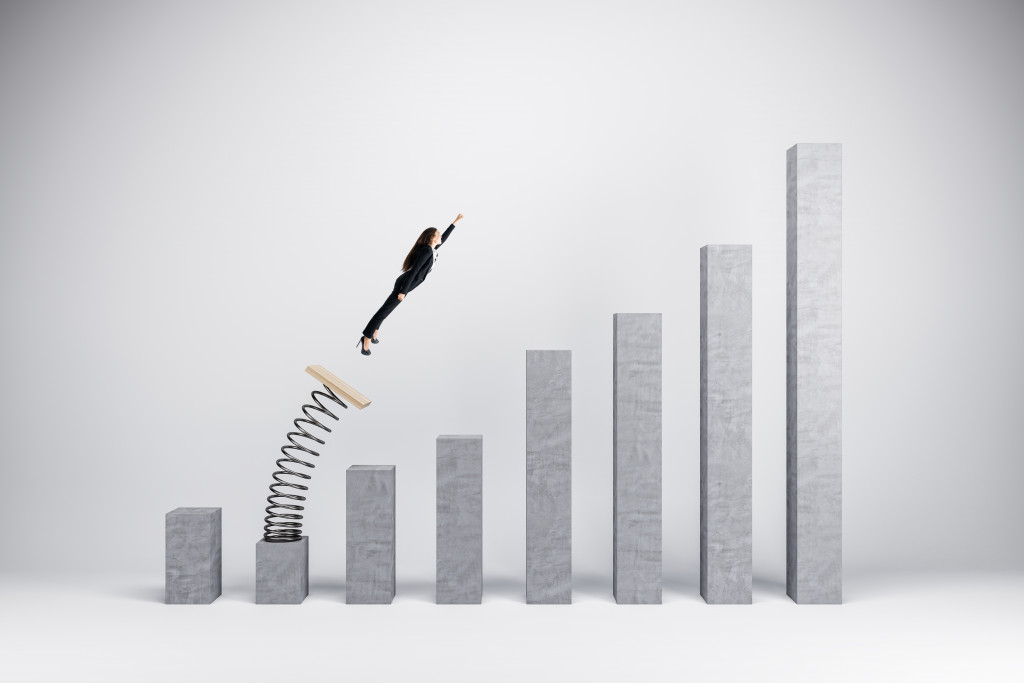 Your career can also be an adventure! If you're looking for a more exciting job, consider a career in travel or hospitality.
This is a great way to see the world and get paid! You could also consider becoming a tour guide or working as a photographer.
If you're not interested in travel, there are still plenty of other options. Consider becoming a teacher, a doctor, or a lawyer. These jobs may not seem adventurous initially, but they can certainly be rewarding.
Being adventurous can help you explore in-demand job options that you may not have considered before. The strategy can present more profitable opportunities that lead to a higher quality of life.
Pets
Pets can also be a great source of adventure! If you're looking for a more active pet, consider getting a dog. Dogs need to get walked daily, so this is a great way to exercise.
You can also take them on hikes and camping trips, which can be a lot of fun for both of you. If you're not into dogs, there are still plenty of other options. Consider getting a cat, fish, or bird.
No matter what type of pet you choose, they can add some excitement to your life!
Final Thoughts
So whatever your idea of adventure is, there's sure to be an option for you. Whether you're looking to travel the world or try something new, there are plenty of ways to add some adventure to your life. So get out there and start exploring!