As beauticians, no matter what we specialize in, our wildest dream is to glam up our favorite Hollywood stars. Despite knowing that breaking into Hollywood is no walk in the park, we're willing to do and learn what it takes to be our fave's personal hair and makeup artist, stylist, and the like.
So aside from completing a course in a reputable beauty school and investing in professional hairstylist tools and other equipment, we must also continually hone our skills to be eventually noticed by a Hollywood insider. But considering the tough competition in the industry, how do we catch a celebrity hairstylist's attention in the first place?
Let's hear the success stories and secrets of renowned Hollywood hairs stylists to find out.
Know a Celebrity Hairstylist's Duties
Doing a movie star's hair is by no means the same as doing an ordinary client's hair. For one thing, you will be in a movie set, which can be far away from the comforts of a beauty salon.
You will be in charge of styling and cutting the actors' hair in the manner the director requires. That would usually include a bed hair, disheveled locks from an explosion, and an impeccable updo for more relaxed and formal scenes.
You will also be responsible for putting on an actor's wig perfectly, ensuring that their scalps won't get damaged from the glue or any other chemical product you'd apply to make the wig adhere seamlessly.
As part of the hairstyling team, you will be supervised by the key hairstylist, so you'll directly report to them. If you rise to the position of key hairstylist, then you'll report to the production designer or art director. They are also the people you'd report to if you are a certain celebrity's personal hairstylist.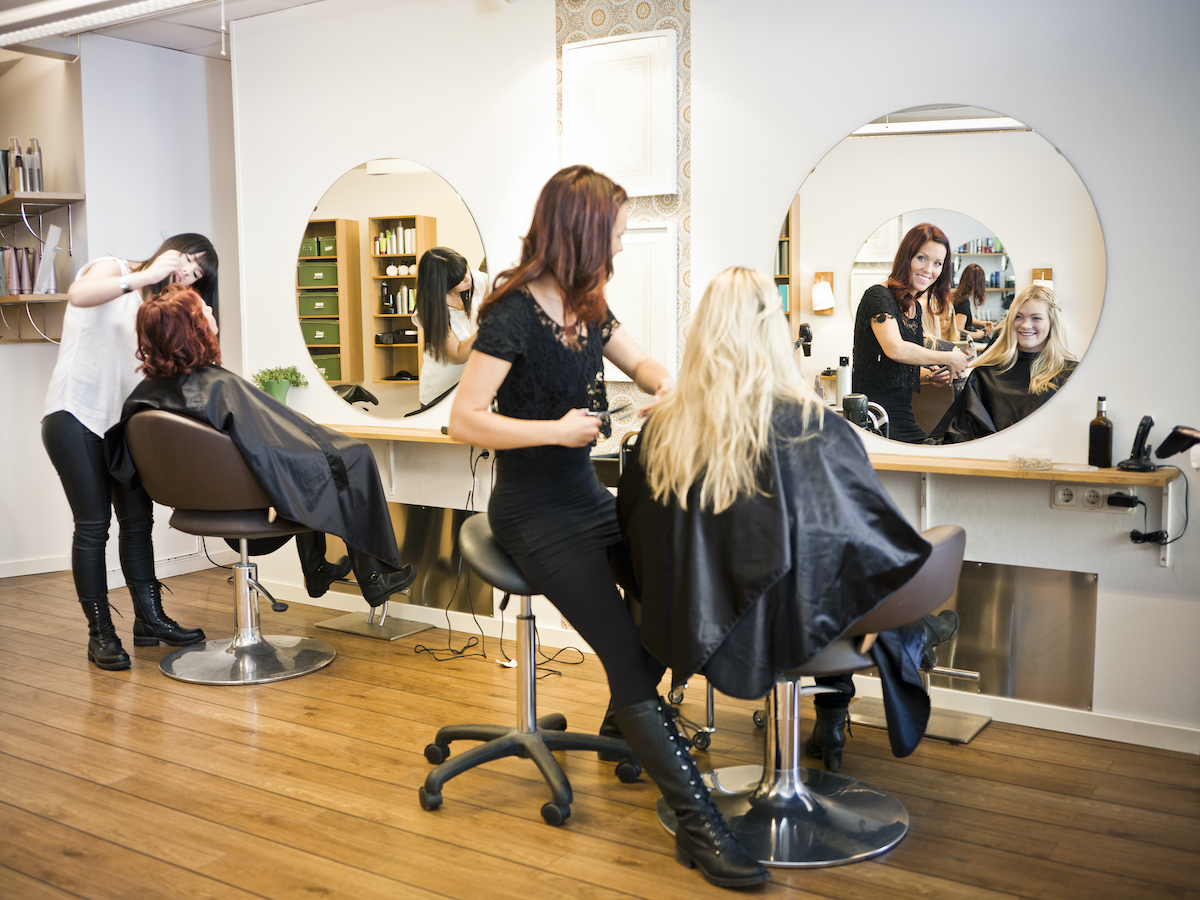 How to Get Started
Celebrity hairstylist Sally Hershberger began her career by studying in a beauty school and working with a well-know hairdresser, Arthur Johns. This led her to the path of Australian celebrity Olivia Newton-John, with whom she went on a tour. From there, she got the attention of celebrity photographer Herb Ritts, who suggested that they should work together.
Hershberger then became a hairstylist for Vogue and Vanity Fair. She even became a photographer for a while, but kept getting pulled back into the hair, so not long after that, she's become a high-earning and respected figure in the world of celebrity hairstyling.
Sarah Potempa, also a Hollywood star hairstylist, started as an employee in a local salon in Illinois. She got inspired to take up editorial hairstyling after her boss made her watch editorial stories in W and Italian Vogue, and Vidal Sassoon educational videos. When she was in college at NYU, she met a celebrity photographer agent, who introduced her to Ali Bird, one of NYC's top agents representing hair and makeup artists.
That became the official start of her Hollywood career. She first assisted iconic hairstylist Bob Recine for a W shoot, then went on to work with more famous hairstylists, until she herself became represented by a hair styling agency.
Success Secrets
From the career journeys or Hershberger and Potempa, we can learn that to reach Hollywood, we must take every opportunity that potentially leads us to it. Luck might have a lot to do in it, but you can always grab luck if you know who to work with.
Strive to improve your skills, because that would make you qualified to work in salons with connections to someone big in the industry. If you show that you persevere to hone your expertise, maintain a professional attitude under all circumstances, and know your worth, you'd eventually capture the attention of an agent, or a celebrity hairstylist her/himself.
There is no single success formula in the Hollywood beauty industry, just hard work and love for what you do.