Gutters are among the most neglected components of any residential, commercial, industrial, educational, and government structure. In fact, gutter damage is one of the most common problems of buildings because of little to no maintenance on the part of the building owner.   The most usual cause of such neglect the fact that gutters are pretty inaccessible, except of course for those who have the time to climb up a ladder and maintain their gutters manually.
But are you totally powerless over such a thing? Of course not.
There are companies that offer specialized services such as professional seamless gutter installation, repair, and maintenance. These service providers have skilled manpower and appropriate tools to handle any gutter-related task, particularly maintenance and repairs.
Aside from just hiring people to do maintenance, here are four ways to keep your gutters in excellent condition:
Do periodic inspection
This should be something that you could do on your own and with little to no expertise needed. Using just a ladder, you can climb up your roof to do a visual check of your gutters. You just need to be on the lookout for leaks, cracks, and or missing gutter components. You could do the inspection at least twice a year or, if you're feeling energetic, at least once every quarter of the year.
Have an expert install gutter covers
This might be one task where you would need a professional to perform. Installing gutter covers are actually not only a maintenance job but, more importantly, a preventive one. This is because gutter covers like mesh screens and clip-on grates essential prevent leaves, small twigs, and other debris from getting into the gutters where they could get lodged and cause problems over time. The covers would still need to be cleaned from time to time but at least your gutters would be properly protected against debris.
Periodically clean up your gutters
Cleaning up your gutters should be done at least three to four times a year (more if you feel like it). This is due to the potential buildup of small debris that could clog the gutters, invite vermin, and cause ice dams to form. Over time, these issues could wreak havoc on your gutters and force you to spend money on repairs. With this in mind, be sure to allot a portion of your time to clean the gutters with a water hose, some scrapes, and other small hand tools. You'd be surprised at how effective such a simple maintenance task is in preventing expensive repairs.
Consider a gutter replacement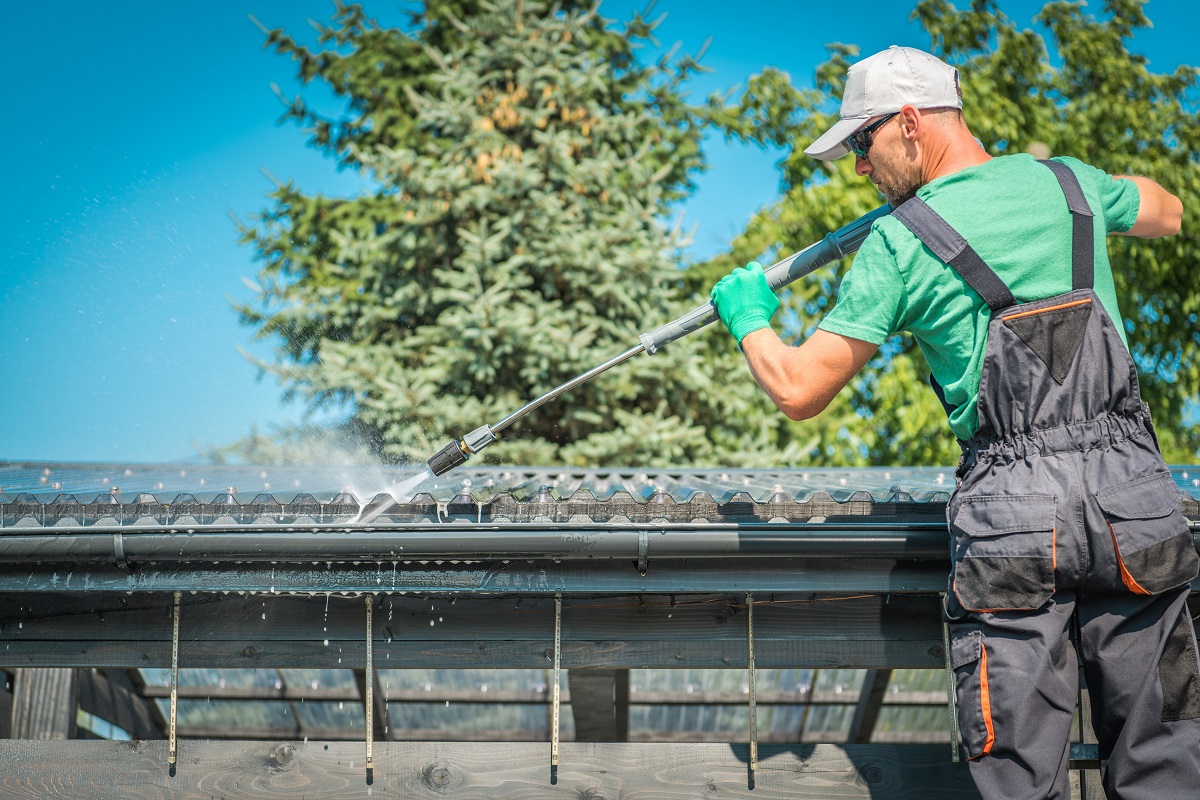 If you have the budget for it, you should also consider replacing your old gutter with a new one made of sturdier materials. The good news is that there is no shortage of great gutter materials on the market, which include vinyl, aluminum, and steel. Just choose the one that suits your budget and matches the aesthetics and functionality requirement of your building.
Just follow these simple tips and you can surely help maintain your gutters' great shape throughout the year. You should likewise consider hiring a reliable company to handle your various gutter installation, repair, and maintenance requirements so that you can be confident about the quality of their work.